— -- Day two of recovery operations at the Germanwings Airbus crash site began Wednesday morning, as helicopters resumed searches of the area.
The Airbus crashed Tuesday in the Alps in southern France with 150 people on board, including two babies, the airline confirmed.
Recovery operations were suspended last night in France, with the intention of starting again today at daybreak.
A French Interior Ministry spokesperson said that bodies and debris would be brought down from the crash site this morning.
The crash took place in a remote part of the French Alps. French President Francois Hollande said there are "apparently no survivors."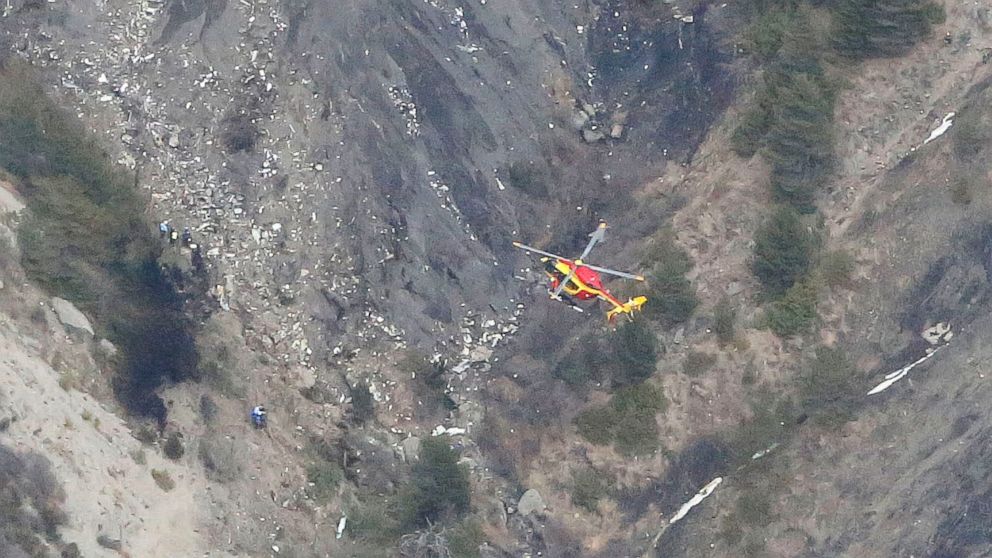 The airline, a subsidiary of Lufthansa, said it cancelled seven flights Tuesday because crew members reported they were unfit to fly following the tragedy.
The passenger jet, an Airbus A320, crashed near the town of Digne as it traveled from Barcelona to Dusseldorf. The plane was carrying 144 passengers -- including 2 babies -- and six crew members, Germanwings CEO Thomas Winkelmann said at a news conference Tuesday.
One black box has been recovered, according to a spokesman for the French Interior Ministry. That box was en route to the Bureau d'Enquêtes et d'Analyses, the French authority in a Paris suburb responsible for safety investigations in civil aviation, authorities said.
Winkelmann said he feels "deep sorrow," adding that the victims' families will be informed before a list of names will be released. The list of nationalities of the casualties will be released as soon as the airline is certain, Winkelmann added.
Hollande said, "I want to express my solidarity to the family of the victims. We do not yet know the identities of the victims. It is a mourning we have to go through because it is a tragedy that has happened on our soil."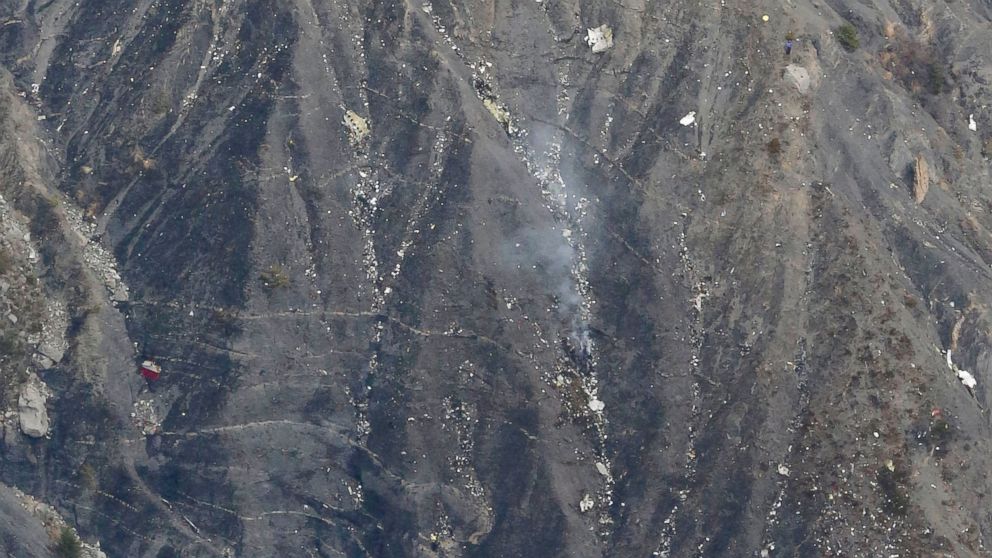 Spanish King Felipe IV, who is in France for a pre-scheduled meeting with Hollande, said the passengers were German, Spanish and Turkish.
Germanwings said 67 Germans were on board. The State Department is reviewing whether there were any Americans on board.
King Felipe had planned to stay in France for three days but now said he is returning to Madrid to launch a crisis center.
The cause of the crash has not yet been determined, the Germanwings CEO said. The French Interior Ministry said the plane's black box has been found and that it will be analyzed in the coming hours.
Lufthansa, which owns Germanwings, called the crash "an accident."
"For the time being we are calling this an accident," a Lufthansa official said at a news conference in Barcelona Tuesday. "Everything else is speculation."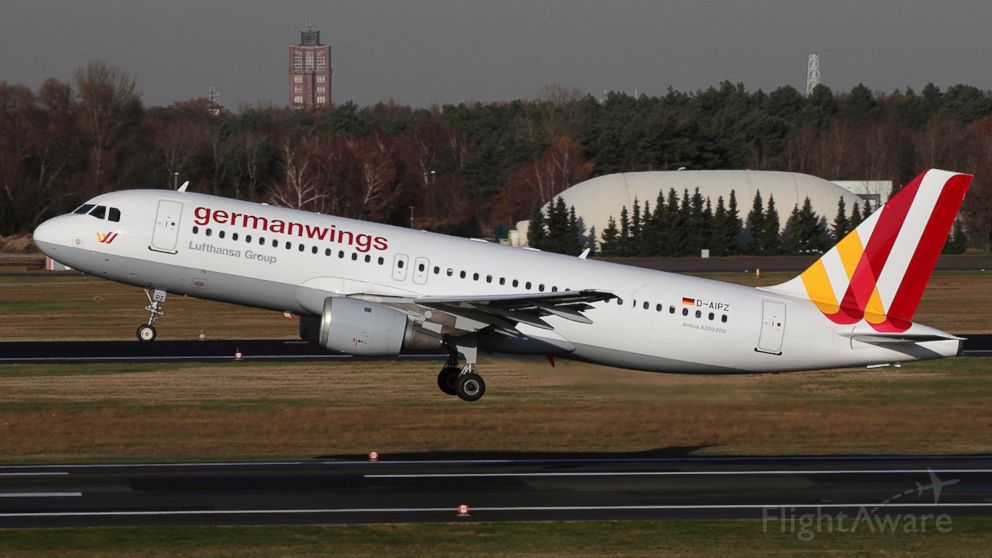 The Vatican said Pope Francis sent a telegram expressing his sadness over the crash, and adding that he is praying for the victims and their families.
At a White House news conference, President Obama offered his thoughts and prayers to the people of Germany and Spain, saying, "American stands with them at this moment of sorrow."
Obama said he has called German Chancellor Angela Merkel and hopes to speak with Prime Minister Mariano Rajoy of Spain to "express the condolences of the American people" and to offer U.S. assistance as they investigate this "awful tragedy."
"Our teams are in close contact, and we're working to confirm how many Americans may have been on board," Obama said.
Lufthansa released a statement Tuesday as reports emerged of the crash.
"If our fears are confirmed, this is a dark day for Lufthansa. We hope to find survivors," Lufthansa CEO Carsten Spohr said in the statement.
Germanwings and Lufthansa have also darkened their logos on social media.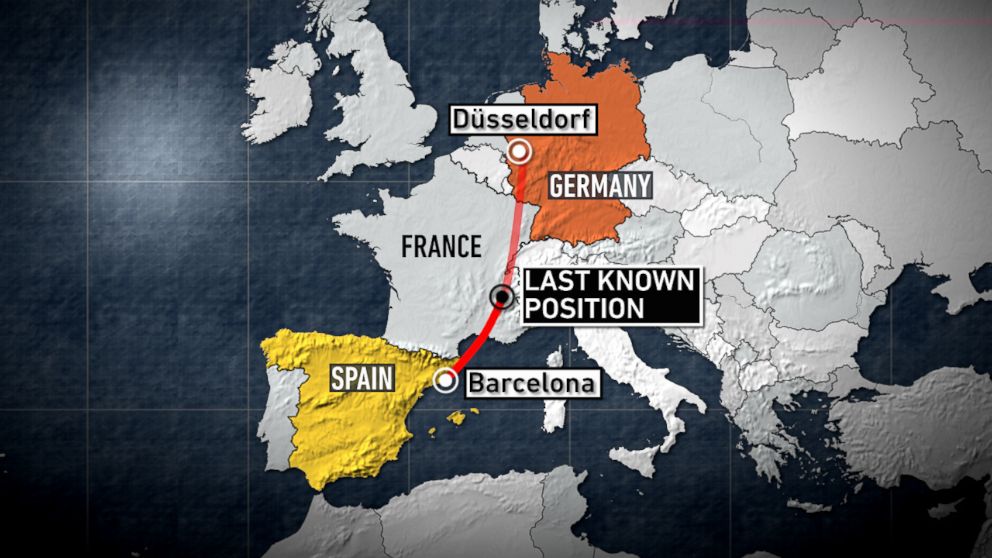 The plane was flying at 38,000 feet -- its normal cruising altitude -- when it started to lose altitude and descended for 8 minutes, according to Germanwings. When the plane was at 6,000 feet, it lost contact with French radar.
Lufthansa said the plane went into operation in 1990. It was sold to Lufthansa in 1991 and then sold to Germanwings in 2014.
ABC News' Molly Hunter contributed to this report.
Get real-time updates as this story unfolds. To start, just "star" this story in ABC News' phone app. Download ABC News for iPhone here or ABC News for Android here.