Explosives were found in the kosher market where a gunman held multiple hostages, according to the Paris Public Prosecutor.
Interested in
?
Add as an interest to stay up to date on the latest news, video, and analysis from ABC News.
Police found explosive sticks tied to a detonator after they stormed the market and killed the gunmen named as Amedy Coulibaly, the prosecutor said.
While multiple hostages were seen fleeing the scene, four hostages were killed by the gunman before police stormed the building, the prosecutor said, noting that Coulibaly died after police entered the building.
After police entered, several people were observed fleeing the site of France's second standoff today. A photo showed a police officer carrying out one person over his shoulder.
Ambulances and fire trucks quickly moved in to load people and move them away from the scene.
Coulibaly is also suspected in the fatal shooting Thursday of a police officer in the city's Monrouge area, authorities said.
Heavily armed SWAT teams moved into Porte de Vincennes earlier Friday after reports of the hostage situation were called in.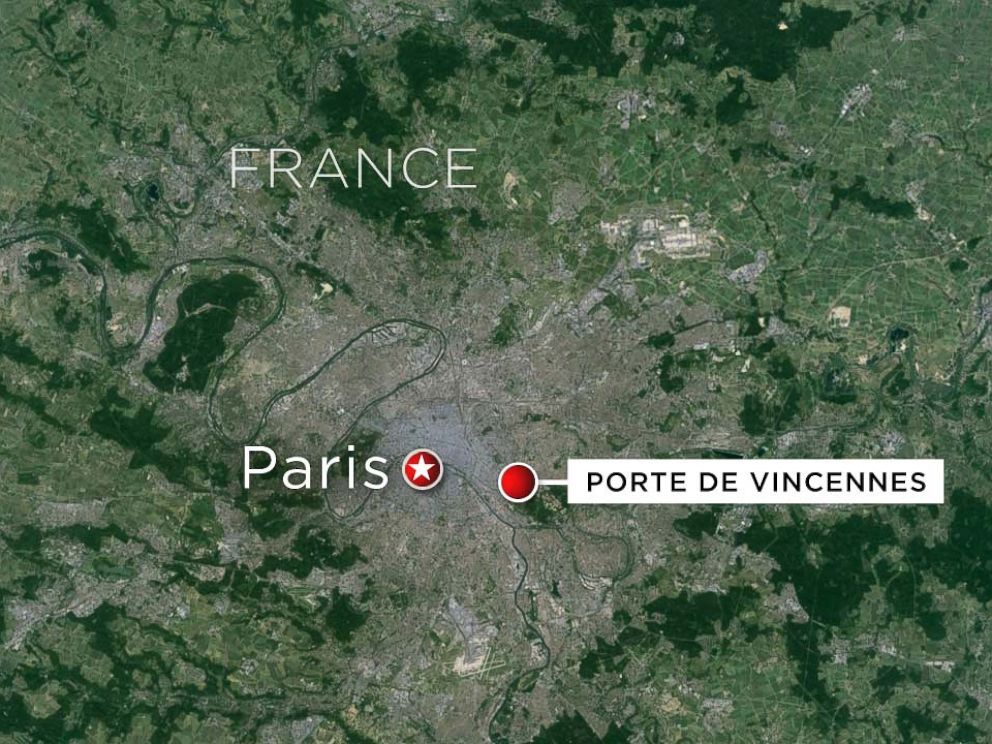 The Paris Public Prosecutor's office linked the suspect in this standoff to one of the suspects in another standoff that occurred at the same time outside Paris, where police were engaged with two gunmen suspected in Wednesday's Charlie Hebdo massacre.
Those two men, brothers Cherif and Said Kouachi, were killed after police entered the building today, according to the mayor of Dammartin-en-Goele, a town outside Paris. The brothers had reportedly taken one male employee hostage during the standoff, who is now safe, the mayor said.
Back at the kosher grocery store incident, smoke, gunfire and loud bangs were heard just minutes before police appeared to move in.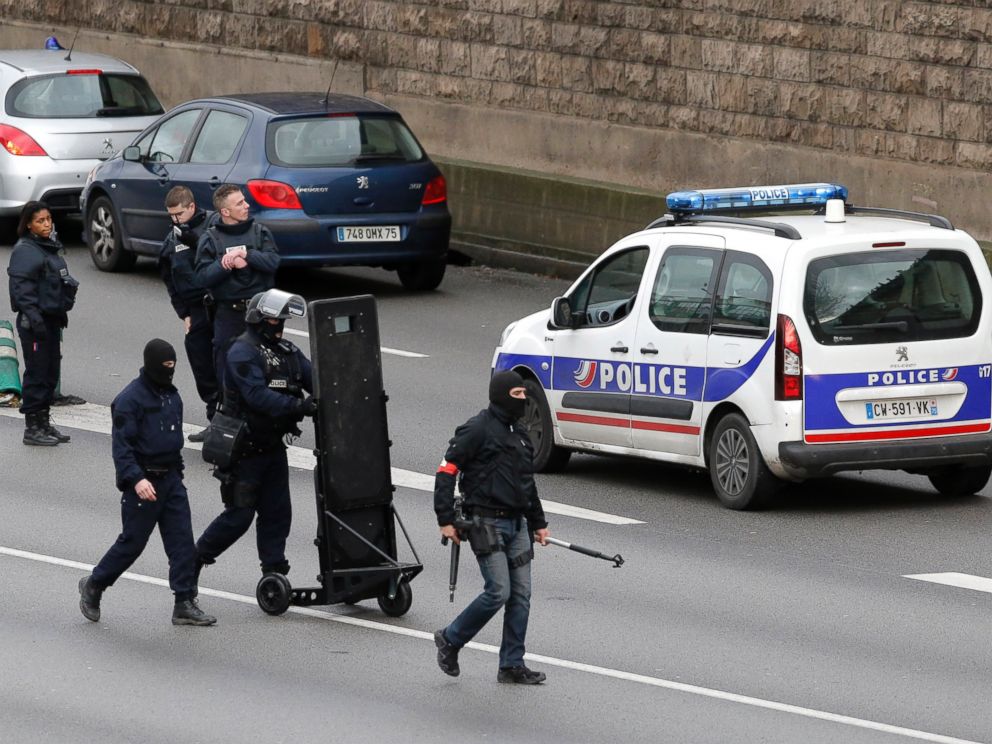 Police issued a wanted poster for both Coulibaly and another female suspect named Hayat Boumeddinene today in the killing of the policewoman. Police also gave more details about the attack, saying Coulibaly wore body armor when he allegedly killed the officer.
Coulibaly was tried and convicted several years ago for attempting to break convicted terrorist Smain Ali Belkacem out of prison. One of the gunmen suspected in the Charlie Hebdo attack, Cherif Kouachi, was also tried in the Belkacem case but was not convicted, according to the Paris Public Prosecutor's office.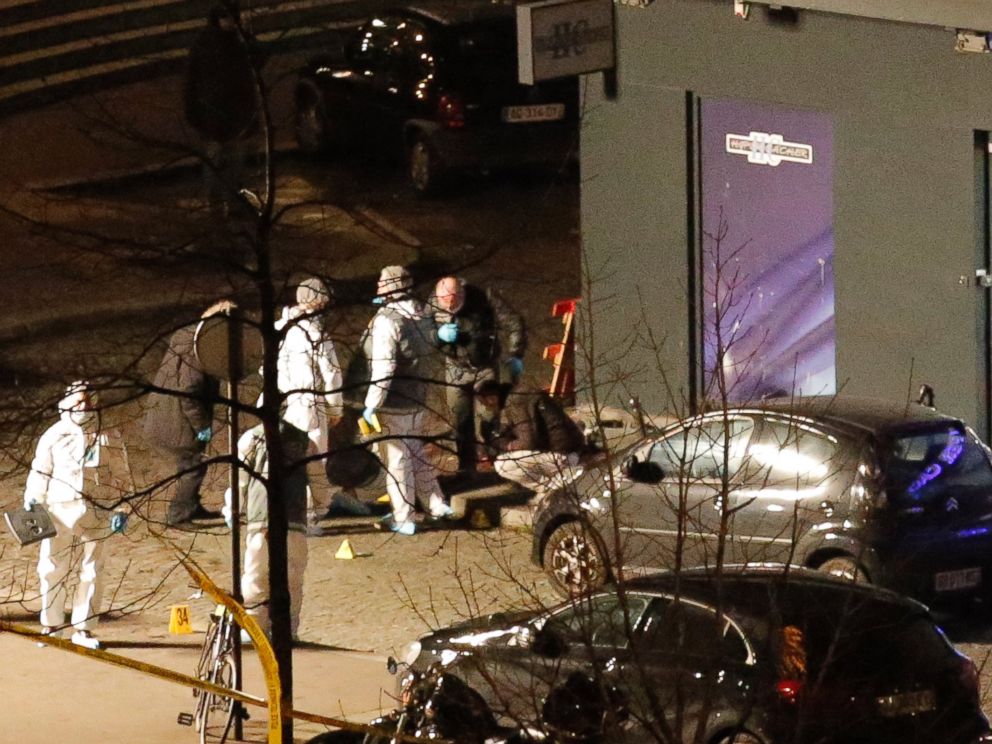 Belkacem was one of the people convicted in the 1995 attack on the Paris transport system that killed eight people and wounded 120.