HANOI, Vietnam -- The summit collapse in Hanoi, Vietnam, between President Donald Trump and North Korean leader Kim Jong Un is a huge blow to Kim's pride and, experts say, could appear to his own people back home that he lost face in the high-stakes meeting.
"In North Korea, Chairman Kim is like God. They would think that he has been humiliated by Trump," Park Hyung-joong, head researcher at the Korea Institute of National Unification in Seoul, told ABC News. "On top of that, Trump left Vietnam right away by plane. But for Kim, he's got no plane to take off like Trump did. Besides, it took a very long time for him to be in Vietnam."
Shin Beom-chul, director of the Center for Security and Unification at the Seoul-based Asan Institute for Policy Studies, told ABC News that Kim must be in a "state of confusion right now."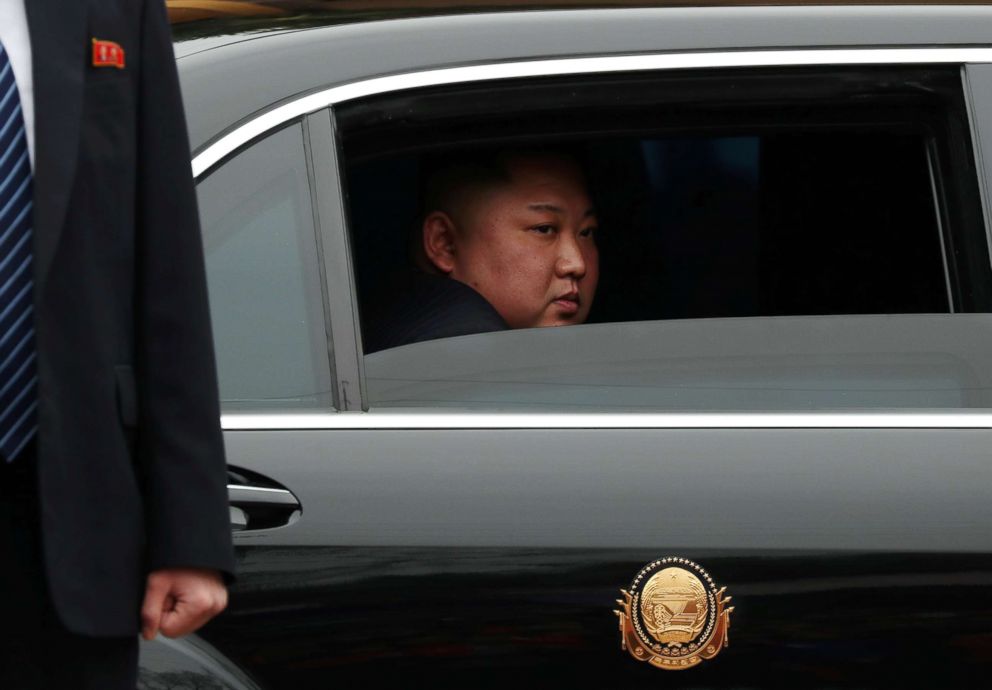 "It will take a lot of preparations for him to prepare the next summit," Shin said.
The summit was the second time the leaders met recently. Early Thursday, the talks ended in what appeared to be a stalemate over denuclearization and sanctions, Trump told reporters.
That's a big blow to his pride.
Signs of Kim anticipating a "big deal" to be struck at the face-to-face meeting with Trump were apparent in Hanoi before the two leaders went into a larger bilateral meeting, joined by a few aides from each sides, Thursday afternoon.
Asked by a reporter whether he was "ready to denuclearize," a smiling Kim responded through an interpreter: "If I'm not willing to do that, I won't be here right now."
When reporters kept firing questions, Kim asked if they would "kindly give us more time."
"Because one minute, even one minute, is more precious to us," said Kim.
When Trump, however, repeated a comment he'd made more than once during his visit to Hanoi -- "I am in no rush" -- Kim, clasping hands together with his lips tight, frowned.
Facing the interpreter, he said simply, "But time is very important to us."
Park said the "expectations for sanctions to be lifted this time was quite high within North Korea."
"He left the country advertising big but for him to go back empty-handed, that's a big blow to his pride," he added, referring to Kim.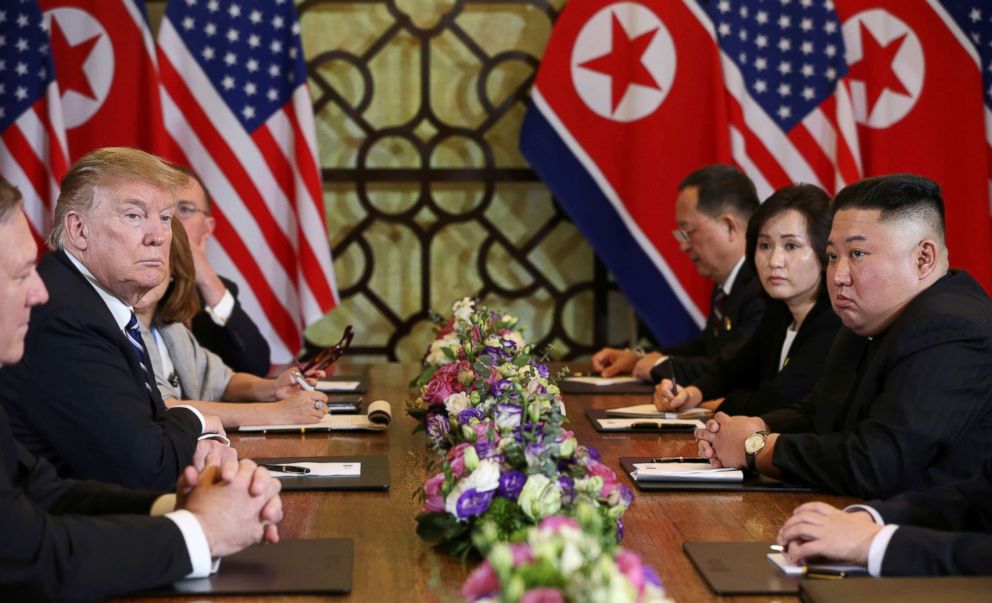 North Korean state television has been airing fancy odes with colorful languages to Kim's "courageous" journey of "patriotic dedication that will shine throughout the motherland." Coverage -- from the grand departure ceremony in Pyongyang to his 66-hour long train ride crossing through Chin -- was extensive.
Even the famous anchor, Ri Chun Hee, known as the "pink lady" for her usual pink traditional outfit and known to deliver news only when there are major announcements, appeared on air early Thursday hinting that big news was imminent.
Ri's sudden appearance was a surprise to analysts because North Korea rarely delivers news in real-time for gate-keeping reasons.
"Mistrust, misunderstanding, hostile attention and outdated practices were standing in our way; however, we destroyed and overcame these obstacles and came to Hanoi in 260 days, a period that demanded significant amount of concerns, efforts and patience," she read in her signature strong and loud voice. "Kim also added that he will do his best in this summit to derive a remarkable outcome everyone would be happy about."
But Park said the news cycle on Friday will say "their leader made a big decision to protect their country from thief-like requests from the U.S."
"But average citizens will know that it's all a lie," Park added.
ABC News' Hakyung Kate Lee, Sorah Choi and Hansol Park contributed to this story.