ROME -- Florence, Italy, is set this weekend to host the Quidditch World Cup, a rousing sport based on the fictional one played at Hogwarts School of Witchcraft and Wizardry by the young wizard Harry Potter.
The fast-paced, full-contact sport -- reminiscent of rugby and dodgeball -- is based on the one imagined by the author J.K. Rowling but was invented at Middlebury College in Vermont in 2005. It has gained increasing worldwide popularity with 29 national teams participating in this year's championships. Eight are making their debut for the first time.
The U.S. team has won all championships except one. American Tyler Trudeau told ABC News hopes are high this year that the U.S. team can "bring back the gold."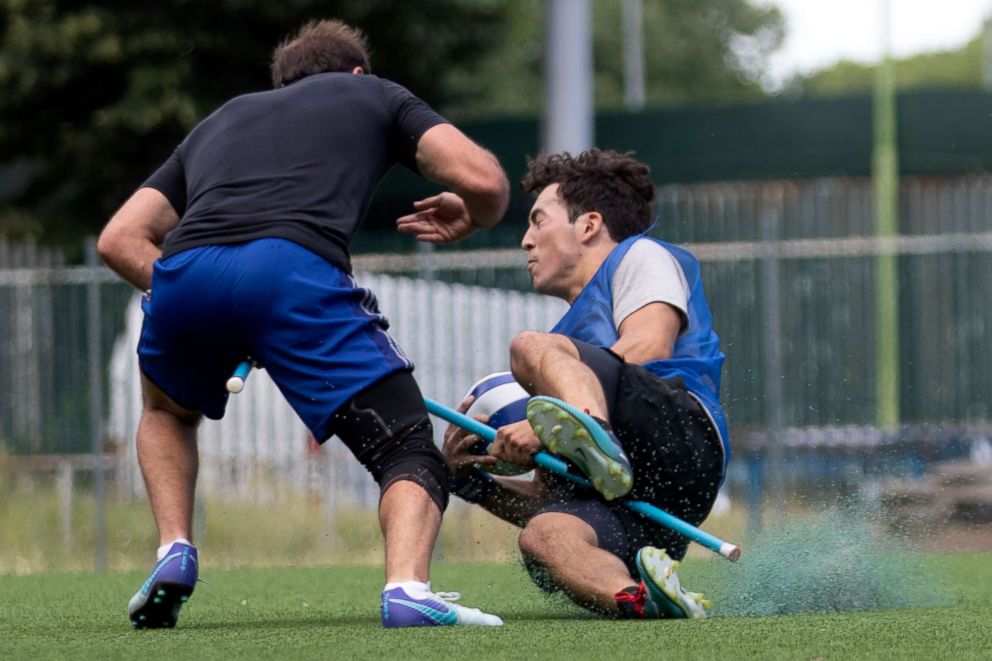 With thousands of passionate amateur national players, most in their mid-20s, the U.S. has by far the world's largest number of Quidditch players.
"I have been lucky to play against many of these talented players so am really excited to be playing alongside them this time," Trudeau said.
Trudeau has been playing Quidditch for six years now. When asked what all Quidditch players have in common, he replied, "We've all accepted we're a little weird as we are playing a sport made up from a fictional idea."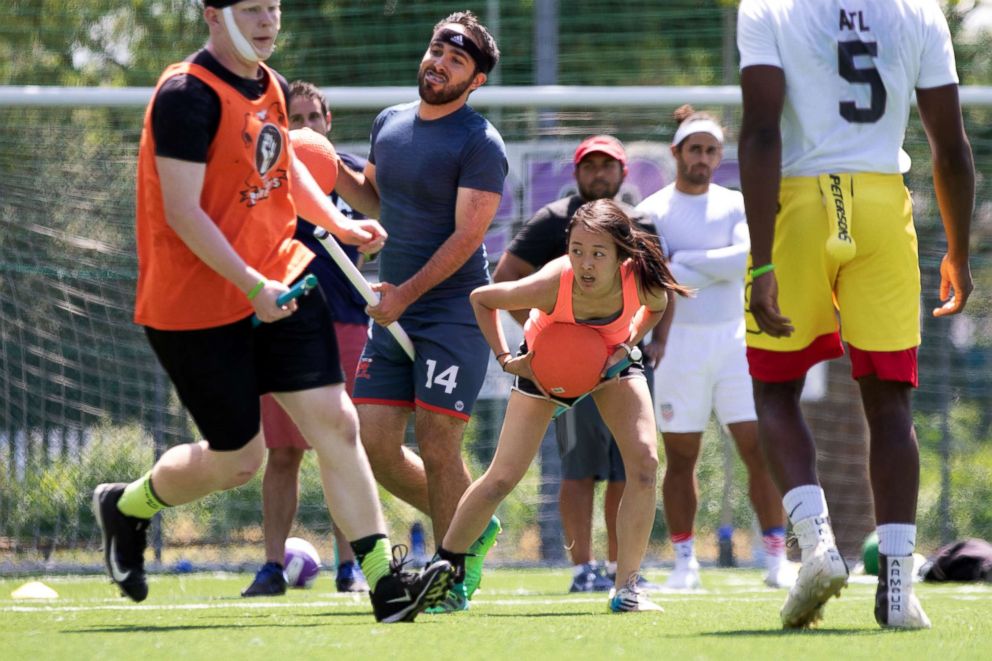 Unlike the sport described in the Harry Potter books, in which players zoom through the air on brooms, today's sport is played on a real field. Two teams of seven players keep a "broom" between their legs with the aim to score as many points as possible. The teams are made up of one keeper, three chasers, two beaters and one seeker.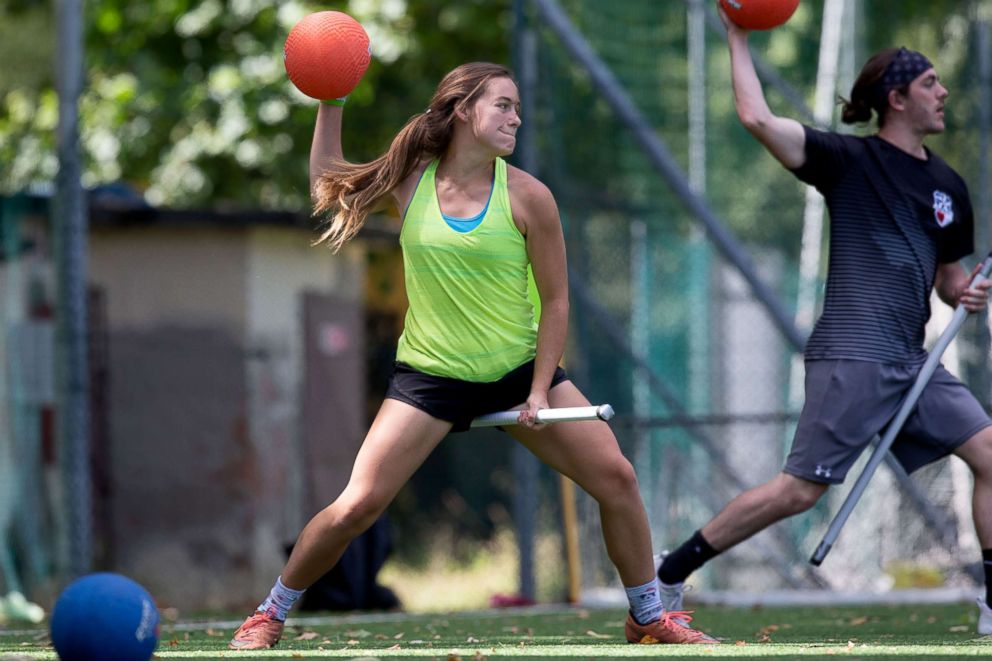 A fifteenth player with an impartial role wears a yellow uniform to protect the "snitch," a tennis ball stuck in a velcro tail which hangs from the player's shorts. The game ends when the snitch is caught and one team has the most points.
On average each game lasts about half an hour.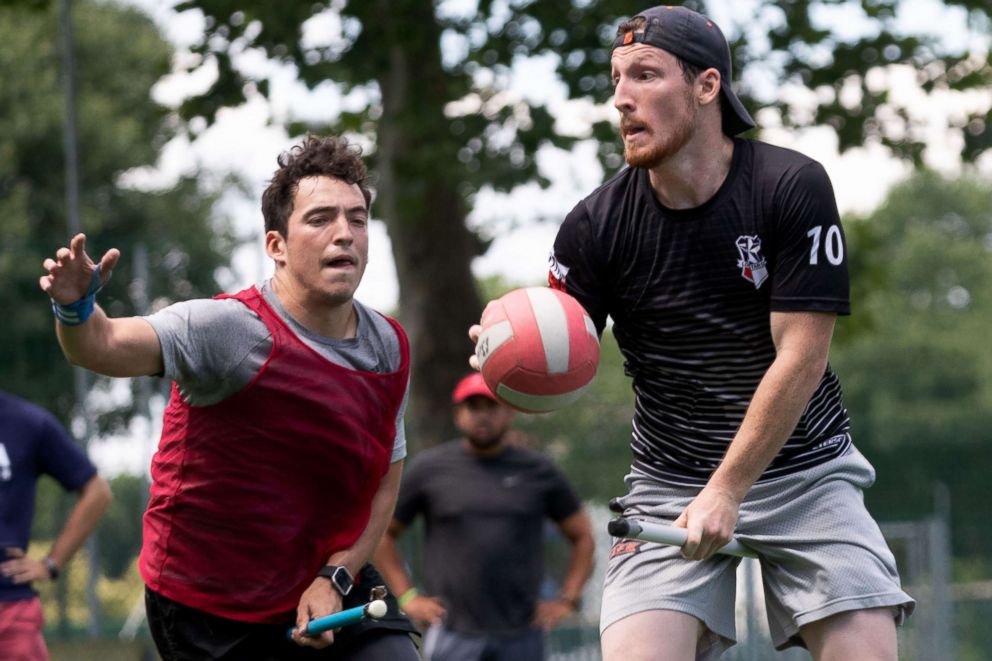 Tom Ffiske, a spokesman for the International Quidditch Association, told ABC News that it is a truly friendly sport with rules that are "initially quite complex." But he added that "it is the world's most inclusive sport."
The teams will compete over the June 30-July 1 weekend but Florence has planned a ceremonial welcoming parade with athletes through the city this Wednesday and a number of workshops and events, through July 2, for the biennial gathering of hundreds of players and fans of this unusual sport.