— -- Audio from surveillance footage inside the prison cell of Mexican drug king pin Joaquin "El Chapo" Guzman reveals a banging noise in the minutes before he escaped.
At one point, El Chapo is seen turning up the volume on his television set, possibly in an effort to drown out the noise of the hammering.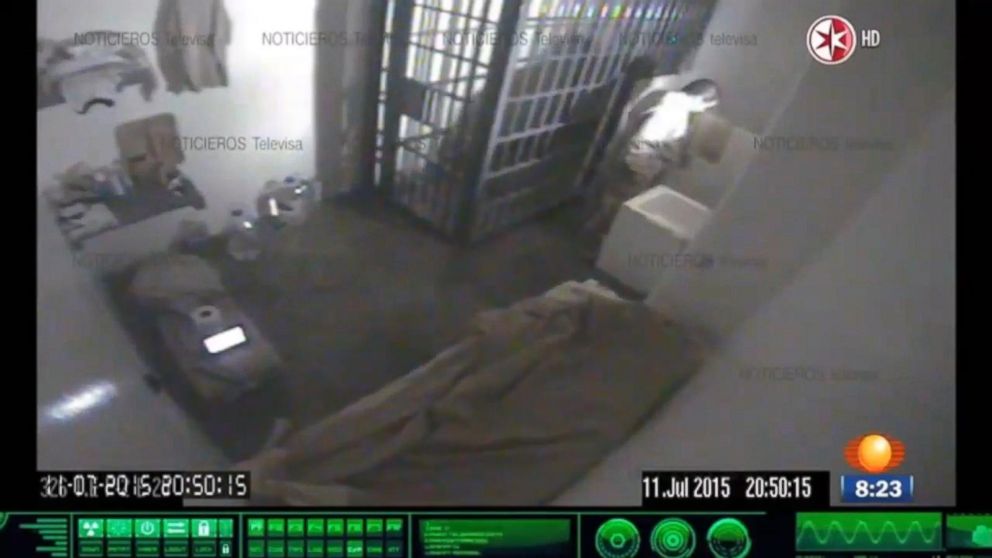 The recording, shared publicly by Mexican station Televisa, is the first time that the audio from the July 11 escape has been released. It was also aired with a longer version of the video surveillance than was previously released by the Mexican government.
On the video, which has commentary from the station in Spanish, the time stamp at the time when the hammering is first be heard reads 20:46:36, when Guzman is seen laying on his bed tucked under a blanket while watching television.
Over the course of the next nearly four minutes, a banging sound can be heard at least a half dozen times before Guzman gets up out of bed and walks over towards the shower section of his cell, which is partially obstructed from view by a waist-high partition.
He spends the next two minutes walking back and forth from the shower area towards his bed a total of four times, at which point he bends down and disappears into a tunnel that had been built for him.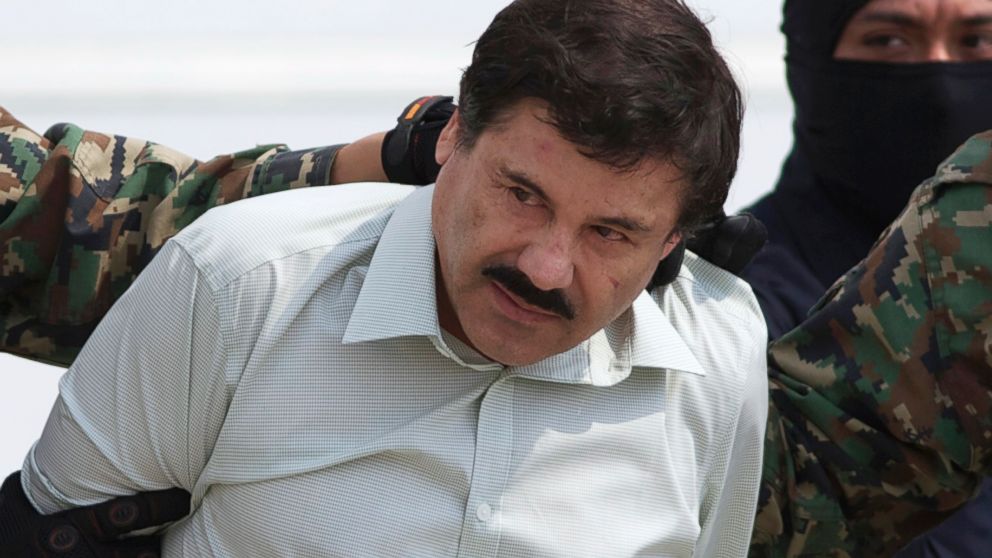 The video from Televisa showed the surveillance footage of Guzman's cell next to the surveillance footage from the control center where prison employees are tasked with watching the individual cell surveillance feeds.
Very little movement is shown in the control room, and according to the time stamps, it is not until 20:17:07, about 25 minutes after El Chapo disappeared, that one of the men in the control room alerts a fellow employee.
Three minutes after that, guards look into the cell from outside the bars, with one saying to his commander that there's a hole in the shower.
It's not until 21:29:31, about 37 minutes after Guzman went down the tunnel, that guards actually enter his cell to investigate.