— -- Five-year-old Neda Al Mazen lost her father, an Arab volunteer fighting ISIS in her native Syria, to the terrorist group.
But the young girl consoles herself with plans to fight against ISIS.
"My daddy died and I hold my head up high. I grieve for him, but he'll go to heaven and I, too, will pick up arms," Neda told ABC News at a funeral in Syria where soldiers and supporters of the YPG, a mostly-Kurdish unit taking on ISIS in Syria, were buried in rows of freshly dug graves.
Video captured by ABC News of the funeral where some of Neda's father's comrades were buried provides a glimpse into the emotional toll of the ongoing battle in Raqqa, Syria, the de facto capital of ISIS's self-declared caliphate.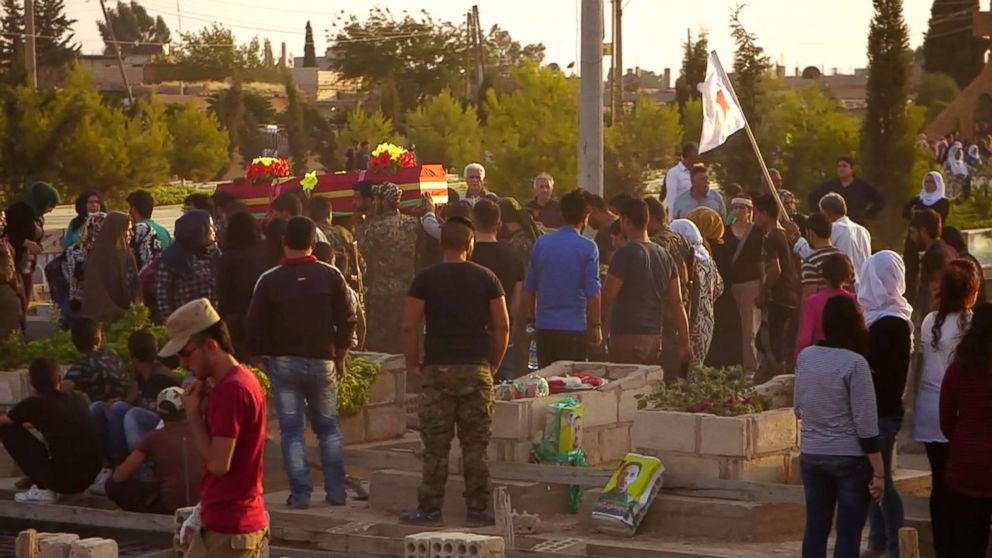 The YPG, also known as People's Protection Units, an outfit with heavily-socialist leanings, and represents just one of many groups in Raqqa currently fighting to retake land claimed by the terror group.
The casket seen in the video is draped in the YPG's colors and flag, while soldiers and loved ones mourn the loss of the dead.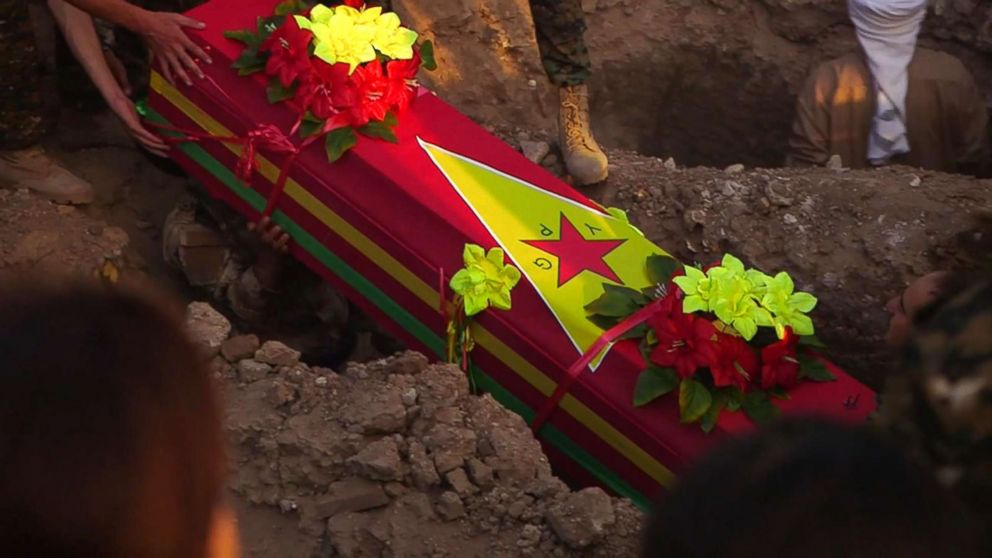 The YPG is only one part of a larger confluence of allied forces battling ISIS right now in Raqqa -- a group that also includes Arab Muslim groups, Christian forces and volunteers from around the world.
Collectively, these groups form the Syrian Democratic Forces (SDF), which is supported by U.S.-led coalition airstrikes.
The groups, however, receive very little support from the West in terms of ground weapons and artillery, and are forced to make do with homemade bombs.
Approximately 500 U.S. ground troops also fill out the region, although their presence is frequently shielded from the media's view; temporary forces in the region bring the total up to as many as 1,500.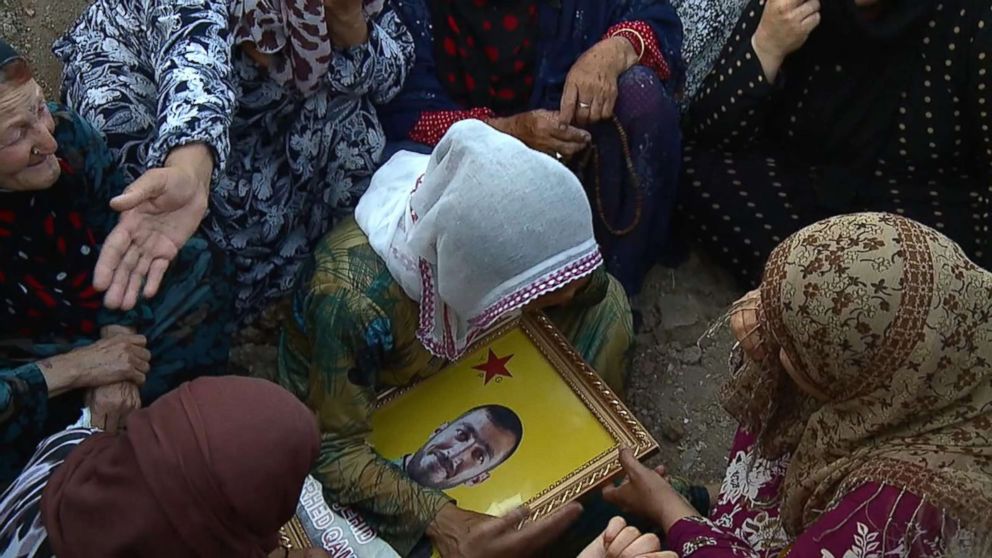 Some of the American units are composed of special forces personnel, who are engaged in command and control directives on the battlefield, and have the capacity to call in airstrikes.
Additional American units provide long-range artillery. Some include engineers, who repair bridges that have been destroyed by ISIS.
Despite this support, SDF units like YPG lack the training, equipment and firepower to take Raqqa by storm, leading to what ABC News' analysts expect to be a more protracted fight than what was seen in Mosul.