Horrifying Scenes From Indonesia in Desperate Search for Plane Crash Survivors
More than 110 people have died in the latest Indonesian plane crash.
— -- The death toll in the latest Indonesian airplane crash has reached at least 113 people but that number is expected to increase.
Today's accident involved a military transport plane that crashed into a residential area in the city's third largest city, Medan.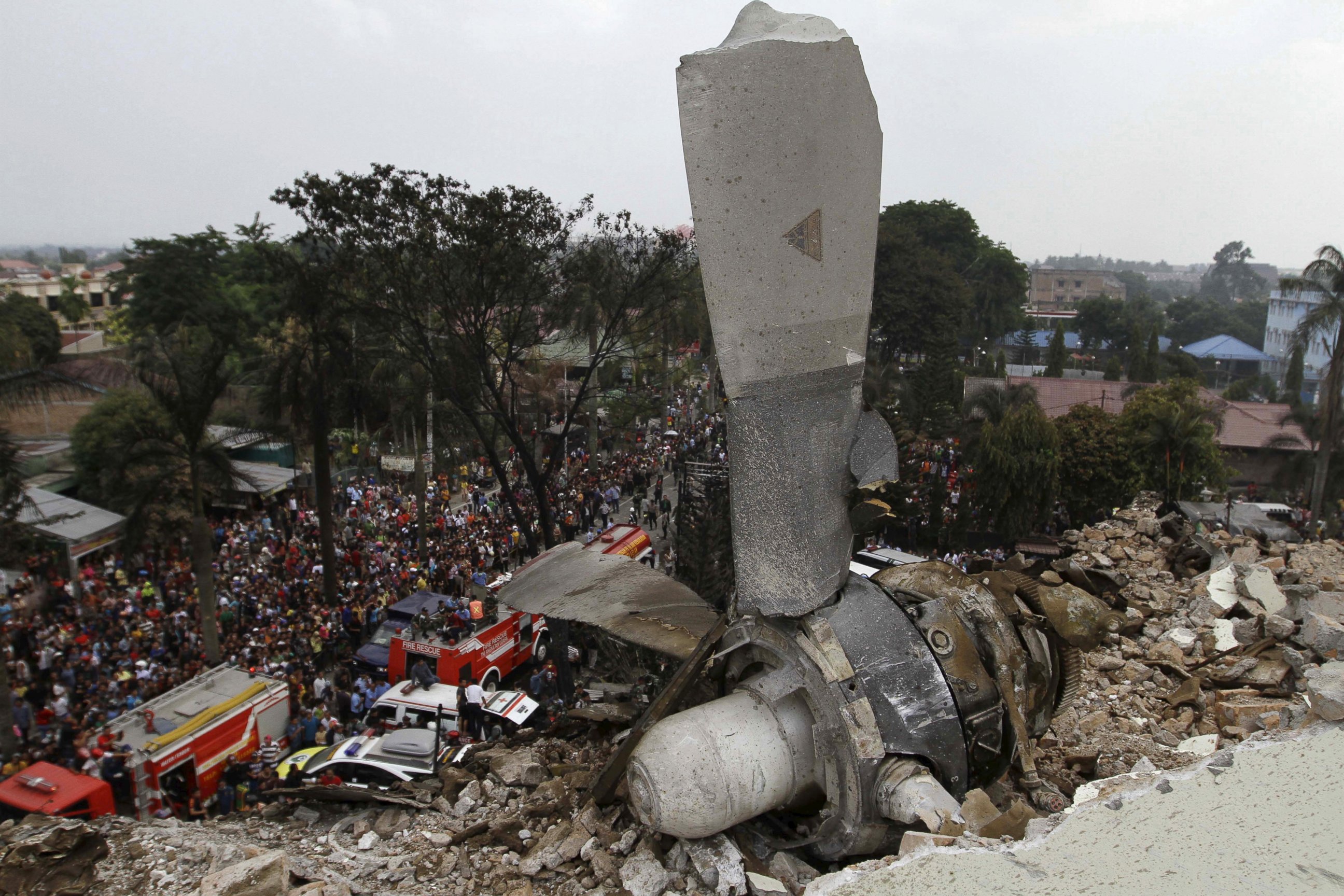 Air force chief air marshal Agus Supriatna told ABC News all 101 passengers and 12 crew members on board the plane died but the number of fatalities on the ground has not yet been reported.
The number of fatalities has steadily climbed in the hours since the crash, with Supriatna originally telling a local television station there were only 12 people on board.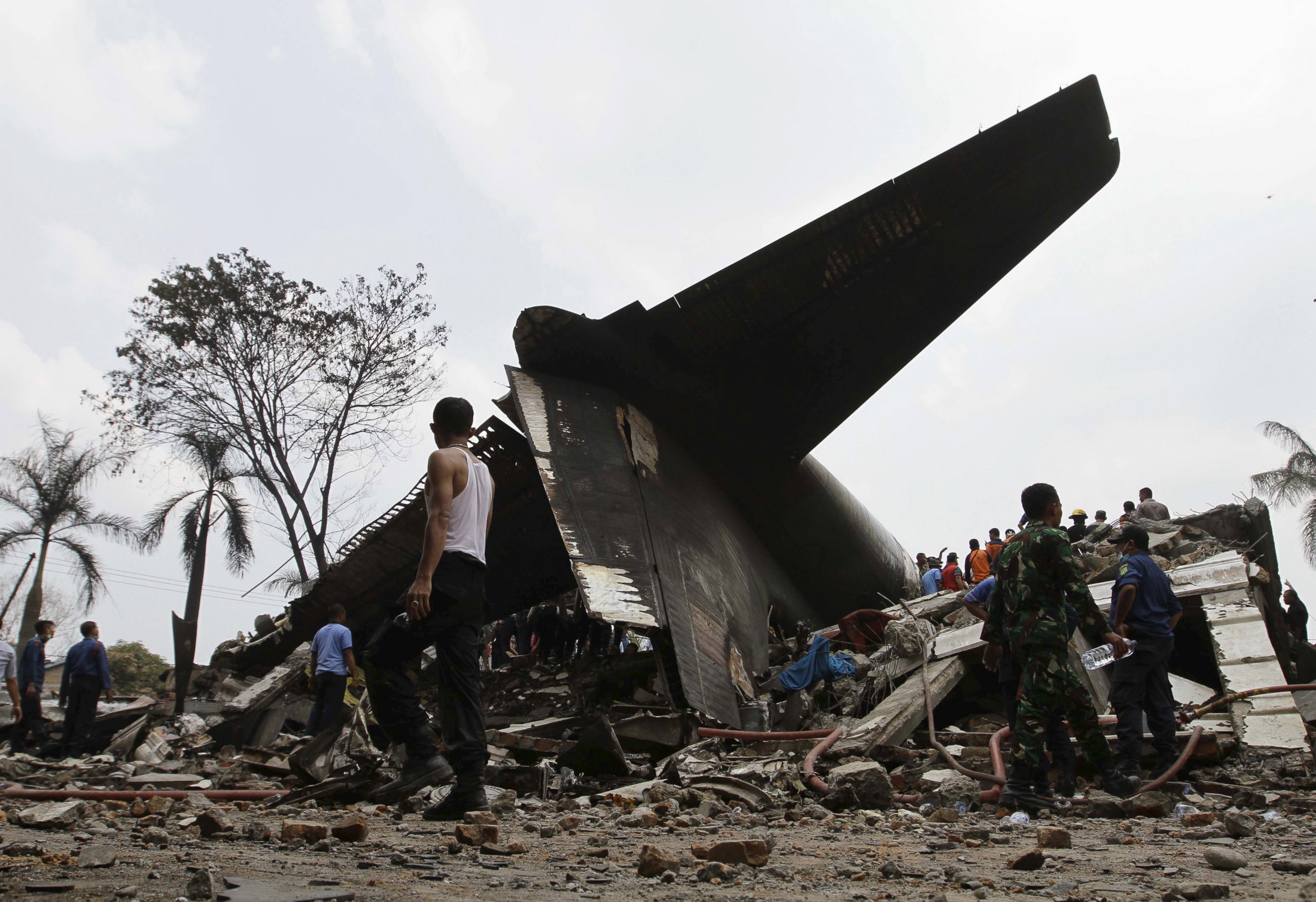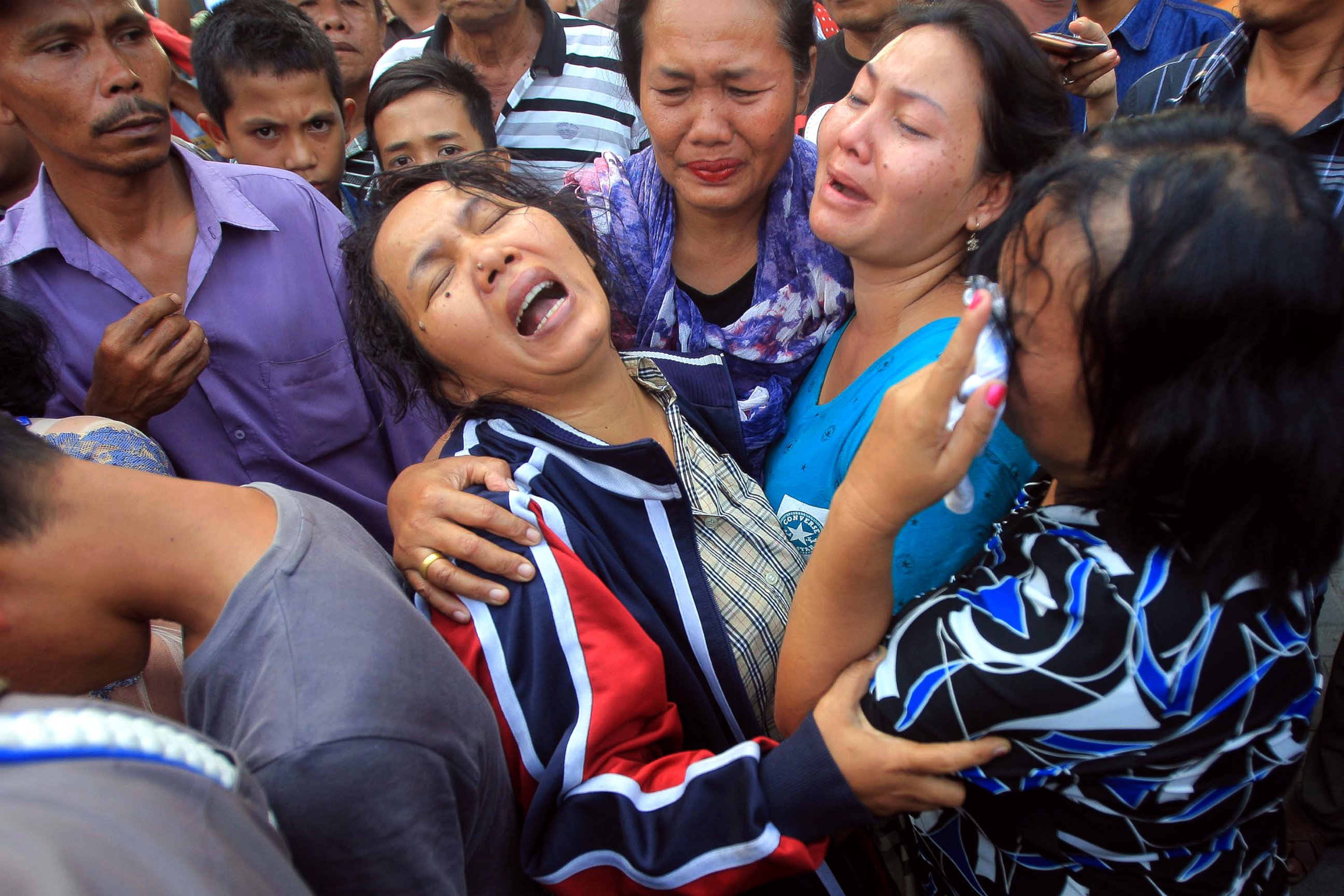 He said the plane was a C-130 Hercules, has four engines and was built in 1964.
Bambang Soelistyo, the chief of Indonesia's National Search And Rescue Agency, told Indonesia's TV One the plane took off from Soewondo Air Force Base, which is less than 3 miles from the center of Medan.
The crash took place shortly after noon local time, just minutes after takeoff.
Supriatna told TV One there was communication between the pilot and the air traffic control tower, saying that the pilot wanted to return after taking off and turned right, but the exact reason why that occurred is unclear.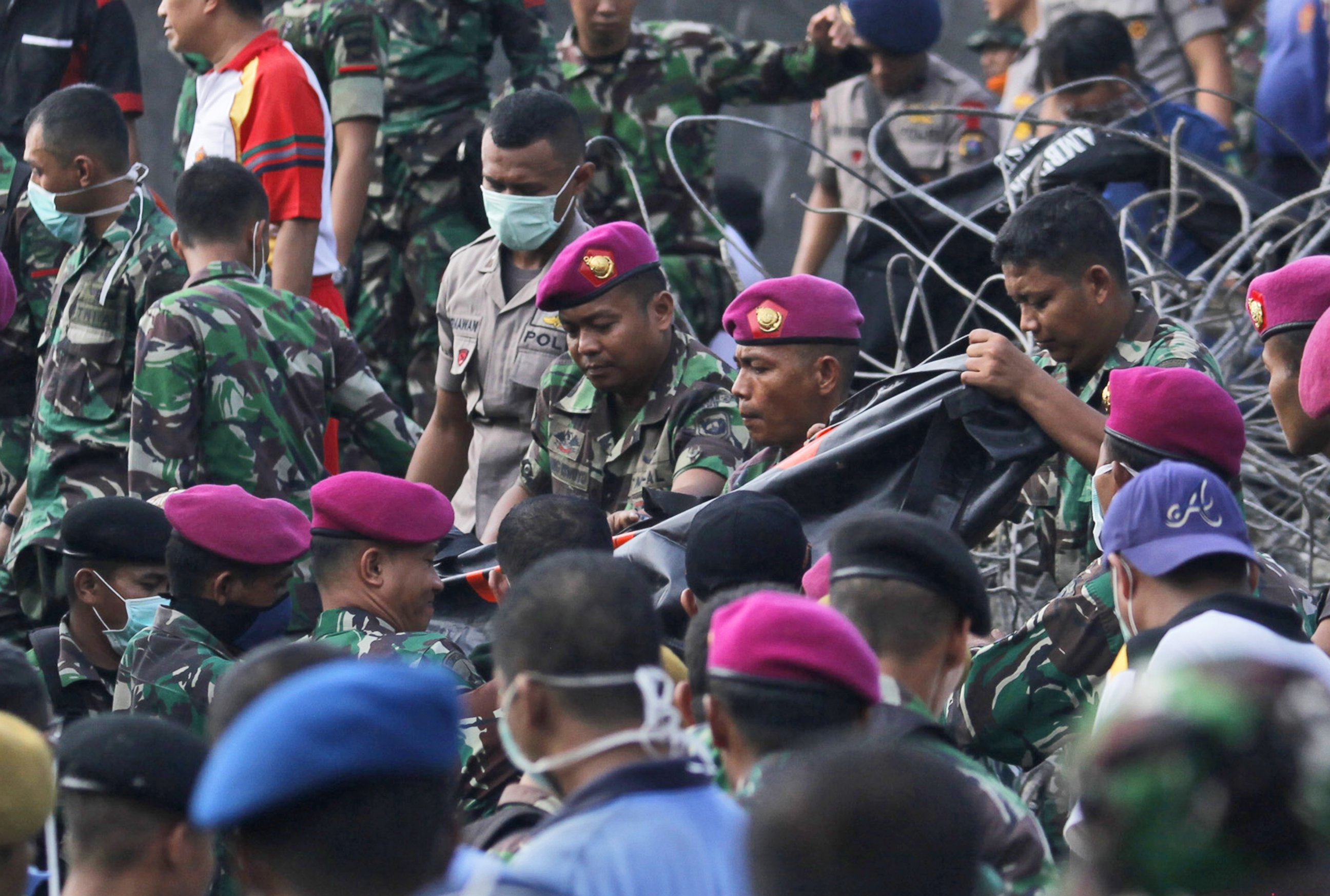 Transports like the one involved in today's crash are used regularly by relatives of military personnel, The Associated Press reports.
Local station Metro TV has reported that 50 forensic doctors will be tasked with identifying the corpses.
This is the region's second deadly crash in seven months, after 162 people were killed when an AirAsia jet crashed into the Java Sea in December.
ABC News' Ben Gittleson and Kirit Radia contributed to this report.