Moscow -- A court in Chechnya has sentenced a prominent human rights worker to four years prison in a case that has been widely condemned by international rights organizations as fabricated and intended to further suffocate dissent in the troubled Russian republic.
Oyub Titiev, the director of the local branch of Memorial, one of Russia's most respected human rights organizations, was convicted of marijuana possession, a charge his lawyers said was manufactured in order to punish Titiev for his work investigating and exposing human rights abuses in Chechnya, including extrajudicial killings.
Memorial has long worked to record such crimes in Chechnya, a semi-autonomous republic in southern Russia that is ruled by strongman president Ramzan Kadyrov. Human rights abuses and violent attacks on Kadyrov's opponents have been reported in Chechnya, and human rights campaigners fear that Titiev's trial could mark the beginning of a renewed crackdown after Kadyrov said that he would no longer allow rights activists to operate in the region.
"I officially declare to human rights activists: after the end of the trial, Chechnya will be forbidden territory for them, like it is for terrorists and extremists," Kadyrov said in late August of 2018, referring to Titiev's trial in a speech to local law enforcement that aired on Chechen television.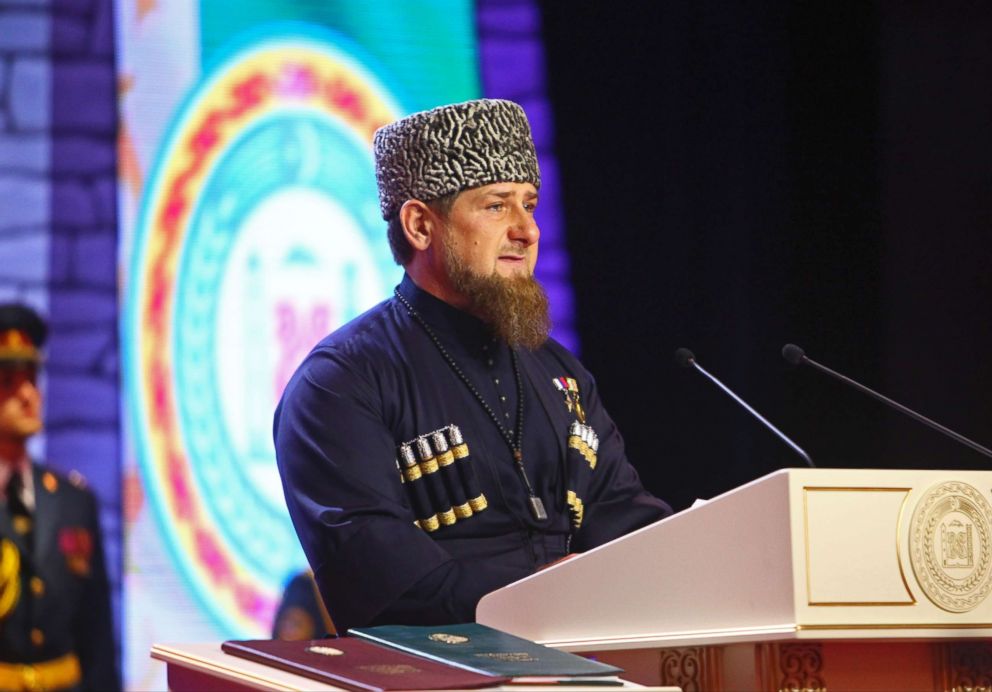 The guilty verdict against Titiev was expected by his colleagues and human right organizations, which have slammed the case as a show trial, filled with inconsistencies and fabricated evidence.
"The guilty verdict against Oyub Titiev is gross injustice to him, a disgrace to Russian criminal justice system, and a further sign that Ramzan Kadyrov, the governor of Chechnya, will be emboldened to silence reporting on human rights abuses," Rachel Denber, deputy Europe and Central Asia director at Human Rights Watch, said in a statement.
Titiev was arrested in January of 2018 by Chechen police, who claimed to have found 200 grams of marijuana in his car. Titiev's lawyers have accused police of planting the drug in Titiev's vehicle after they arrested him.
Director of Memorial's Chechnya office since 2009, Titiev had been working for the organization since 2001. His case has become one of Russia's most prominent political trials. In October, the European Union awarded Titiev a prestigious human rights prize, giving it to him in absentia.
In the end the court in the town of Shali did show some unexpected leniency: in the penal colony where Titiev was sentenced to spend his imprisonment, he will be permitted to movave around freely at some times of day and wear civilian clothes. His sentence will also permit him to spend to days a month at home, a Guardian journalist at the hearing reported.
Human rights workers and journalists have for years been frequent targets for attacks in Chechnya, where dissent is heavily suppressed.
Natalia Estemirova, Titiev's predecessor as director of Memorial's Chechnya office, was kidnapped in Grozny and shot dead outside the city in 2009. In 2016, masked men attacked a group of journalists trying to enter Chechnya on a tour organized by the Committee to Prevent Torture, beating the reporters and setting their bus on fire. The same month, the head of the organization, Ilya Kalyapin was attacked in Grozny.
In 2017 and again this January, reports emerged that dozens of people suspected of being gay were rounded up and tortured by Chechen security forces. Some have linked the renewed surge in repression and pressure against rights activists to the international outcry that followed those round ups, after which Kadyrov and some of his top lieutenants sanctioned by the European Union and the U.S.
Memorial has long been a target of Kadyrov, and repeatedly suffered attacks, and. Around the time of Titiev's arrest, the organization's office in a neighboring region was burnt down by masked men. One of Titiev's colleague in Dagestan was beaten outside his home last March.
It's unclear why Titiev, who has been documenting crimes for years, was arrested now. His colleagues have said that in the months before he was detained, he had been investigating alleged extrajudicial killings by security forces linked to Kadyrov.
Some rights researchers have attributed the case to a growing intolerance in Chechnya for human rights organizations in any form.
"Memorial was the last human rights organization that still maintained a presence in Chechnya and exposed enforced disappearances, extrajudicial killings, and other egregious abuses," Human Rights Watch wrote ahead of Monday's verdict. Titiev's trial, the organization wrote, was aimed at "forcing Memorial completely out of Chechnya."