— -- The death toll in Haiti from Hurricane Matthew has risen dramatically amid reports that hundreds of people had been killed as a result of the catastrophic destruction brought on by the Category 3 storm that roared through the impoverished nation three days ago.
At least 271 people have been confirmed dead, Haiti's Civil Protection Agency told ABC News today, but other estimates report the figure to be much higher. Reuters reported that at least 478 individuals have been killed as a result of Hurricane Matthew.
The country's Civil Protection Agency added that three people were missing and 186 people were wounded. In addition, 61,537 people are seeking refuge in 192 shelters.
The death toll continues to rise, even days after Matthew moved away from Haiti, as officials and aid workers still work to regain access to villages in the southern part of the country that were deluged with floodwaters and cut off from the rest of the Haiti.
Nine of the country's 15 hospitals remain operational, the Pan American Health Organization (PAHO), a subgroup of the UN-backed World Health Organization, said in a statement yesterday. Five hospitals are completely unreachable by phone or radio, and the Les Cayes Hospital was forced to evacuate, according to PAHO.
PAHO added that its staff was "preparing for a possible cholera upsurge in Haiti, where more than 28,500 cases have already been reported so far in 2016."
More than 28,000 homes have been damaged so far, and 21,000 people are in shelters, the Haitian Interior Ministry announced yesterday. On Wednesday, a spokesman for U.N. Secretary General Ban Ki-moon said in a statement that at least 350,000 people need immediate assistance in Haiti.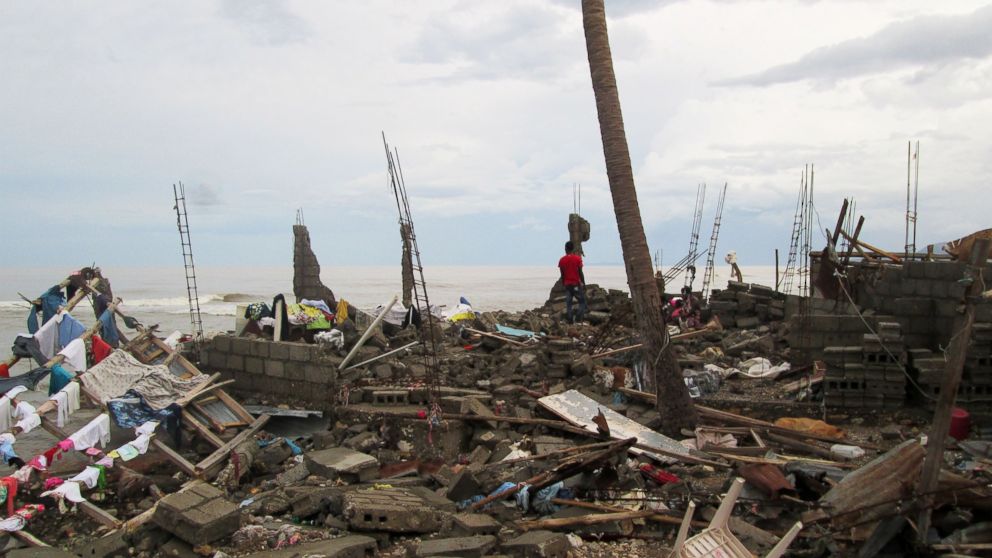 Jean-Michel Vigreux, the country director in Haiti for the non-profit group CARE, said in a statement yesterday that the southern part of the country is "now cut off from the rest of the country."
He added that the city of Jeremie was in "complete destruction."
"About 80 percent of the buildings are destroyed. Phones and electricity are down. The bank is offline. Access is completely cut off and people are running out of food and money," Vigreux said.
Dr. Charles-Patrick Almazor, the chief medical officer in Haiti for Partners in Health, an NGO focused on providing medical care to different parts of the world, told ABC News that it has been nearly impossible for many people to get in contact with relatives and friends who live in the southern part of the country in the aftermath of the storm, leaving many fearing for the worst.
Almazor reiterated that he was bracing for a surge in cholera and Zika during the coming weeks as cleanup efforts begin. These health concerns have devastated the country even before Matthew hit.
The storm has also affected the country's politics. Officials were forced to indefinitely postpone a major presidential election that was scheduled for this Sunday.