Indian Man Killed in Explosion Caused by Meteorite, Government Official Says
The incident is being investigated.
February 9, 2016, 4:53 PM
— -- Scientists are investigating a man's death after government officials initially said that he was killed by an explosion caused by a meteorite.
The incident happened in the Indian district of Vellore on Saturday. One man was killed and three others were injured, according to The Times of India.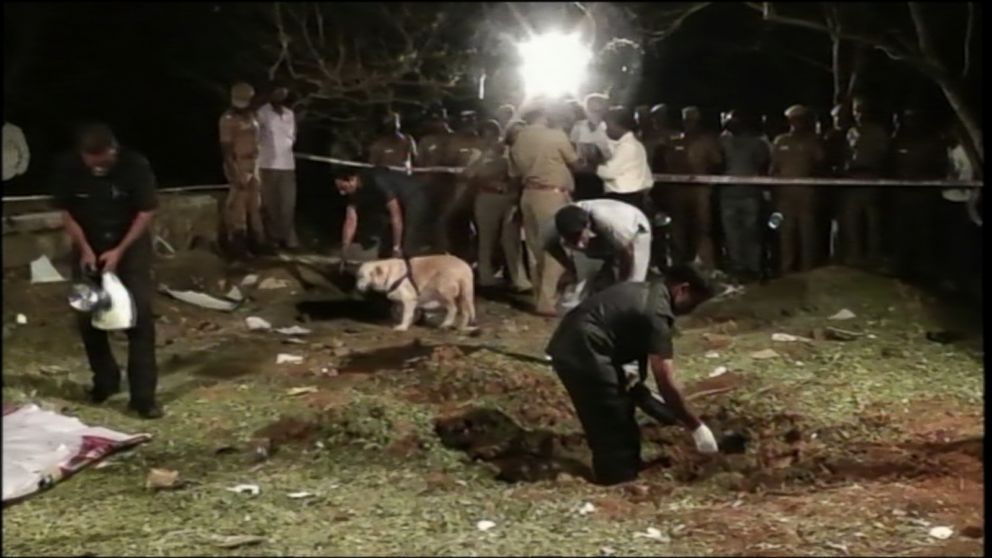 According to the paper, chief minister J Jayalalithaa said that the government would compensate the victim's family as well as those who were injured.
"A mishap occurred yesterday when a meteorite fell in the campus of a private engineering college in Vellore district's K Pantharappalli village," Jayalalithaa said in a statement, according to The Indian Express.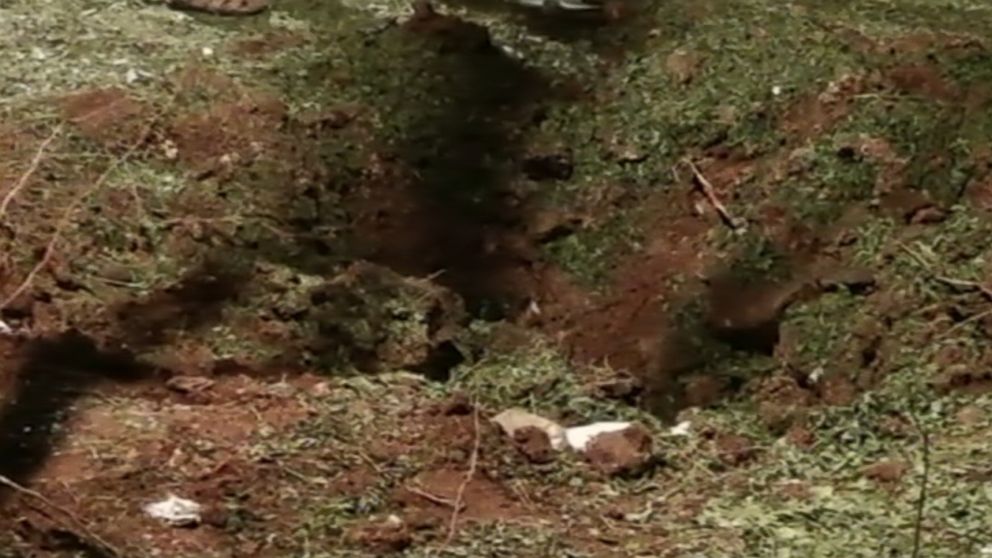 Local police told The Times of India that officers have investigated the site of the explosion and have not found any traces of explosives.
Photos from the scene reportedly show the site of the explosion, which the paper said measures 5 feet wide and 2 feet deep.
Eyewitnesses claim the crater was caused by a mysterious explosion. Classroom windows and windshields of parked cars and buses shattered from the powerful explosion.
Even though Indian government officials think the explosion was otherworldly, scientists at NASA do not agree.
"Initial assessment based on photos posted online are not consistent with something from space," said NASA spokesman Dwayne Brown. "Small meteorites do not start fires or cause explosions when they hit the ground. To form a crater the size of what has been posted online would have required a meteorite of at least several kilograms. While more details are forthcoming from local scientists, this is unlikely something from space."
Geoff Notkin, a meteorite specialist who hosted three seasons of the Discovery adventure series "Meteorite Men," said he is skeptical that the recent finding in India is a true meteorite.
"One of the things we've learned is it's very easy to say an unexplained event was the result of a meteorite," he told ABC News.
According to Notkin, there has only been one example in the past century of someone being hit by a meteorite, and even then it wasn't a direct hit. He said that a woman in Alabama in 1954 was hit by a ricocheting meteorite that crashed into her house then hit a wall then hit her on her thigh, but she survived.
Notkin said that there are "thousands or possibly millions" of meteorites that fall to the earth every year but "most of them are tiny or fall in the oceans or forests."
"Since we don't actually have a person who has been hit by a meteorite directly, how could we speculate on the odds?" he said.