— -- Amidst speculation that a Trump administration will dismantle the Iran nuclear deal, Iran's president declared today that his country would "resist" any proposed change to the agreement.
Hassan Rouhani, speaking at the University of Tehran, said that "Americans" will try to pressure Iran, but that his country will "resist this and find answers."
The nuclear deal, referred to as the Joint Comprehensive Plan of Action (JCPOA), lifted international sanctions on Iran in exchange for limits placed on Iran's nuclear program.
Days after the historic agreement was reached in July of 2015, then-Republican primary candidate Donald Trump tweeted that the deal was "a direct national security threat." The president-elect has also called the agreement "terrible" and "the stupidest deal of all time," and Vice President-elect Mike Pence has vowed the deal would be "ripped up."
The Iran deal poses a direct national security threat. It must be stopped in Congress. Stand up Republicans!

— Donald J. Trump (@realDonaldTrump)

July 16, 2015
Rouhani -- who never mentioned Trump by name but referred to him as "some man…elected in the U.S." – suspected Trump may desire to weaken or destroy JCPOA.
"Do you suppose we will allow that? Will our nation allow that?" he asked the crowd, which at various times chanted "death to America" in Farsi.
Rouhani also accused the U.S. Congress of already violating the deal by voting for an extension of American sanctions against Iran. He said if President Obama approves the extension "it will be a flagrant violation of the JCPOA and we will react to it with the strongest possible means."
Trump has suggested he would "renegotiate" the deal, which would involve convincing all five foreign signatories and Iran to go back to the negotiating table to rework an agreement that took years to reach. Most analysts agree that's not realistic.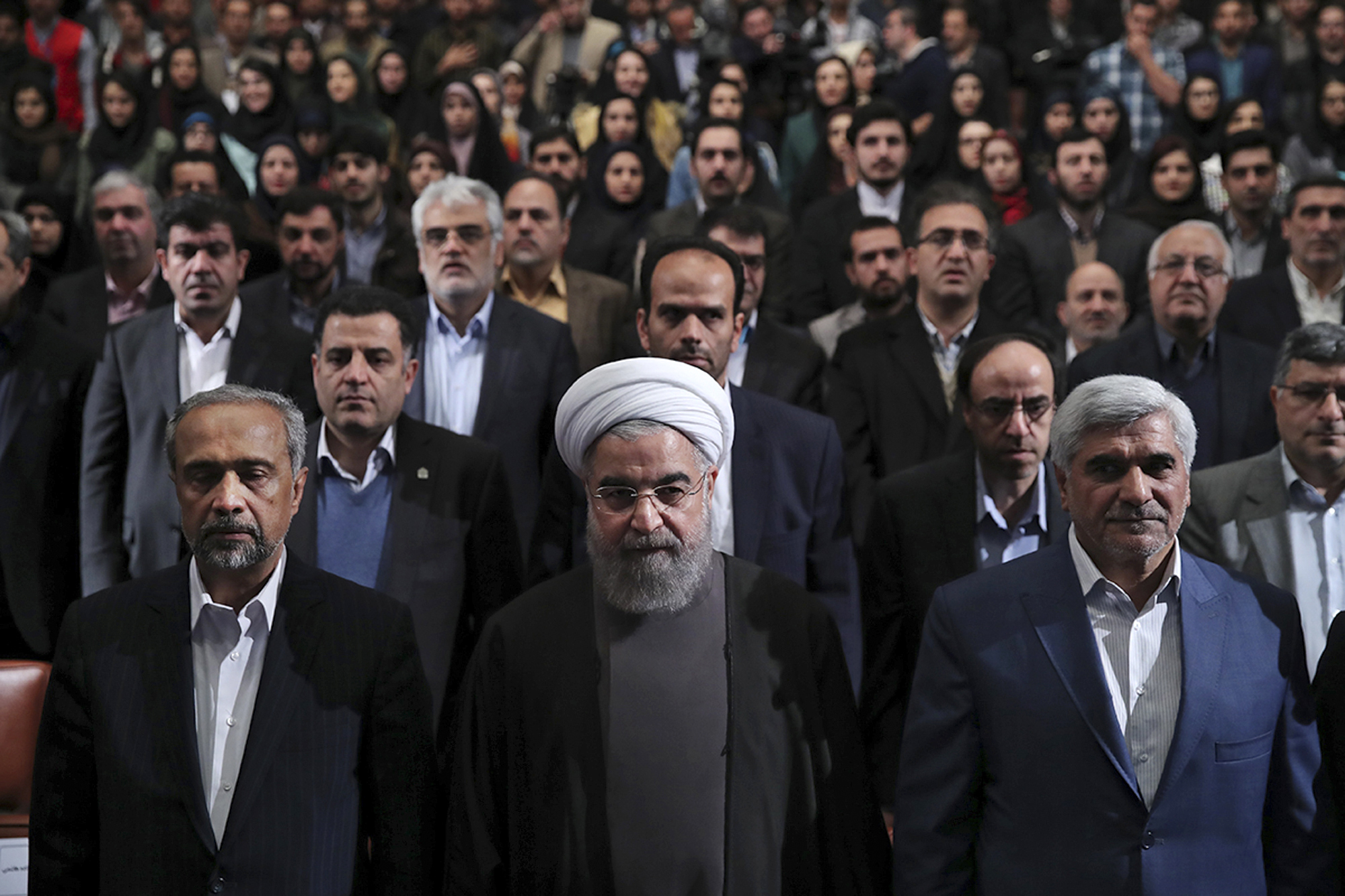 Dismantling the deal would require Trump to work with Congress to enact measures to undermine it, such as re-imposing U.S.-based sanctions that were lifted. Rouhani's comments today signal he would not accept such a change in the agreement, pushing Iran to walk away from the nuclear terms.
A Trump administration could also attempt to dismantle it by more strictly enforcing the existing agreement, closely monitoring Iran so that the slightest failure to meet its obligations effectively cancels the deal. As the State Department said last month, "the agreement is valid only as long as all parties uphold it."
Then there's always the chance that Trump decides to keep JCPOA after all.
Obama has said that Trump is going to face the reality that the Iran deal is working and that it should remain intact.
"To unravel a deal that is working and preventing Iran from pursuing a nuclear weapons would be hard to explain, particularly if the alternative would be to have them freed from any obligations and to go ahead and have them pursue a weapon," Obama said.