— -- ISIS faces defeat in Mosul in northern Iraq, but a growing humanitarian crisis looms for survivors of the battle between the occupying terrorist group and members of Iraq's special forces.
ISIS controls less than a square mile of land in the city, and refugees are flowing out of that territory on foot, sometimes carrying severely wounded civilians with them as they escape.
Volunteers brave ISIS battle in Mosul to save injured civilians
Thousands of civilians are trapped in the old city of Mosul and struggling to survive without food, water and access to medical care.

A team from Global Response Management provide emergency medical care at a stabilization point near the Old City, July 2, 2017, in Mosul, Iraq.
Carol Guzy/ZUMAPRESS.com via Newscom
ABC News reporters spoke to an injured boy lying in a bed at a sparse first-aid station who said that remaining ISIS soldiers were hoarding food, water and medicine as months of brutal fighting there approaches its climax.
ISIS fighters sometimes charge improbable rates for necessities, he told ABC News — the equivalent of $6 for a bottle of water and $80 for a package of crackers.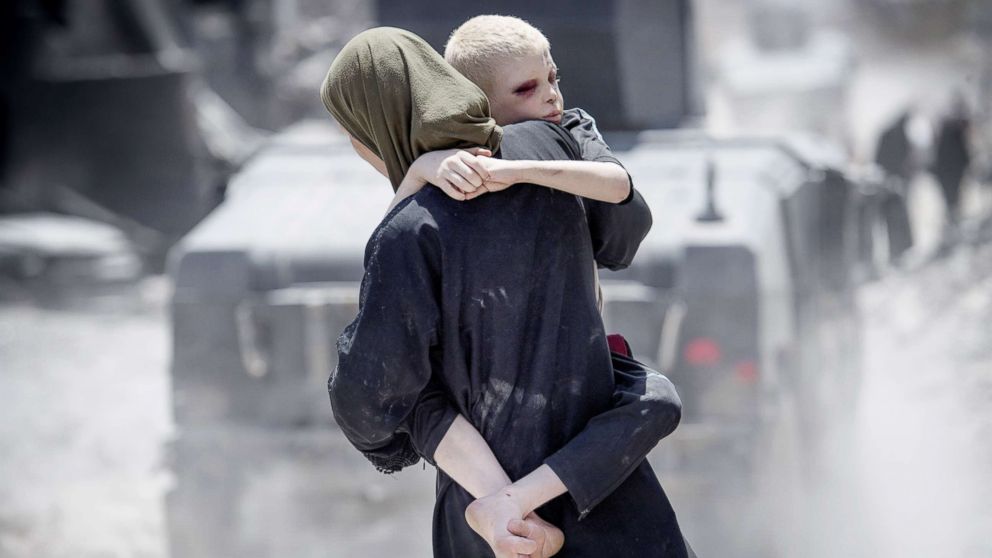 For many newly liberated refugees, the food and fluids they receive from first-aid stations set up outside ISIS-held territory is the first nutrition they've received in a long time, and children are treated for dehydration and undernourishment.
The fight to flee the city is complicated by the threat of suicide bombings; escapees are sometimes targeted by ISIS sympathizers.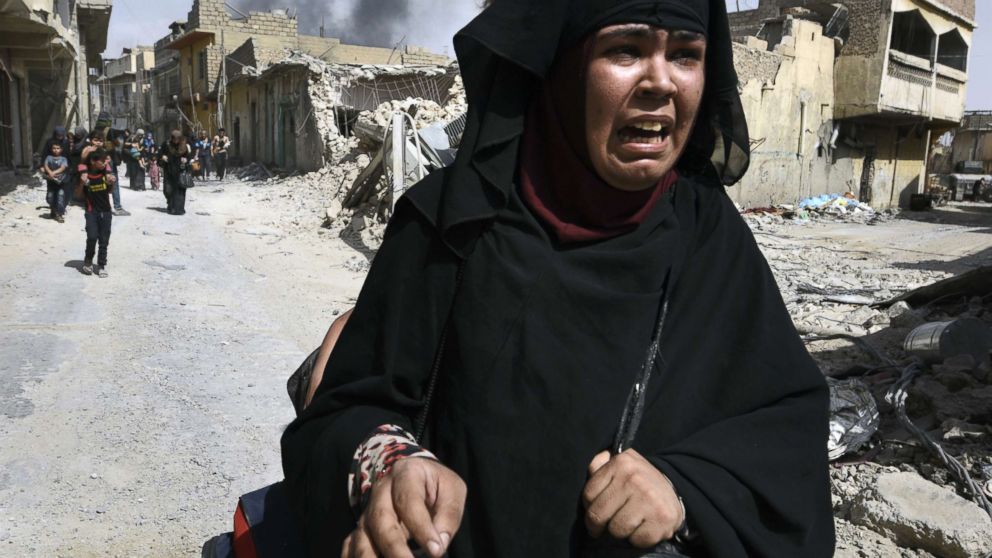 For that reason, displaced men and boys are sometimes stripped to ensure that they don't pose a threat to the men and women living outside ISIS-held territory.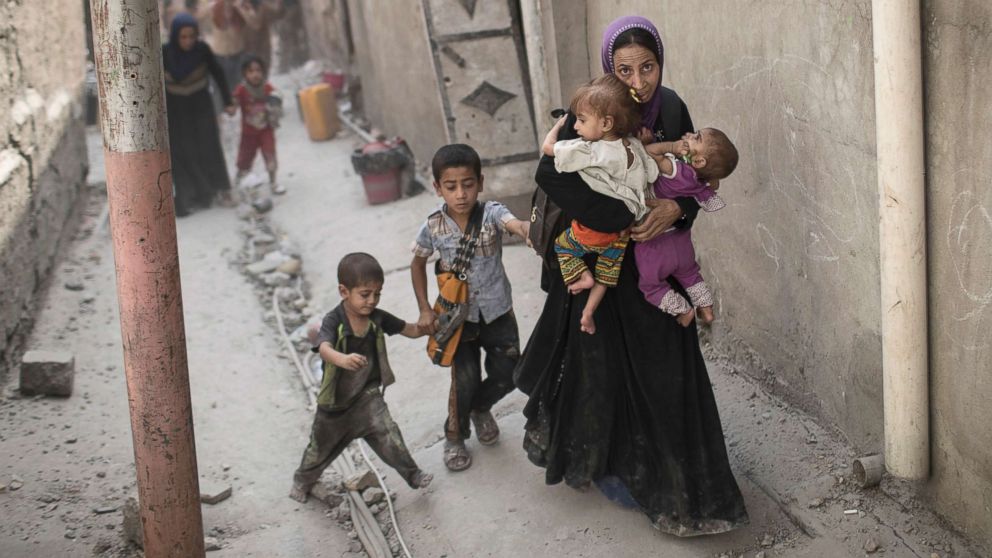 Gen. Abdel Ghani al-Asadi, the head of Iraq's special forces, told The Associated Press that Iraqi forces are just 250 meters (about 275 yards) from the Tigris River after retaking the city's main hospital compound the day before, and he described the final stages of the conflict as a "fight to the death."
ABC News' Matt McGarry, Ian Pannell and The Associated Press contributed to this report.