ISIS Not as Dangerous to US as al Qaeda, Top Terror Official Says
The group poses a "significant" threat, but not like al Qaeda before 9/11
September 3, 2014, 1:49 PM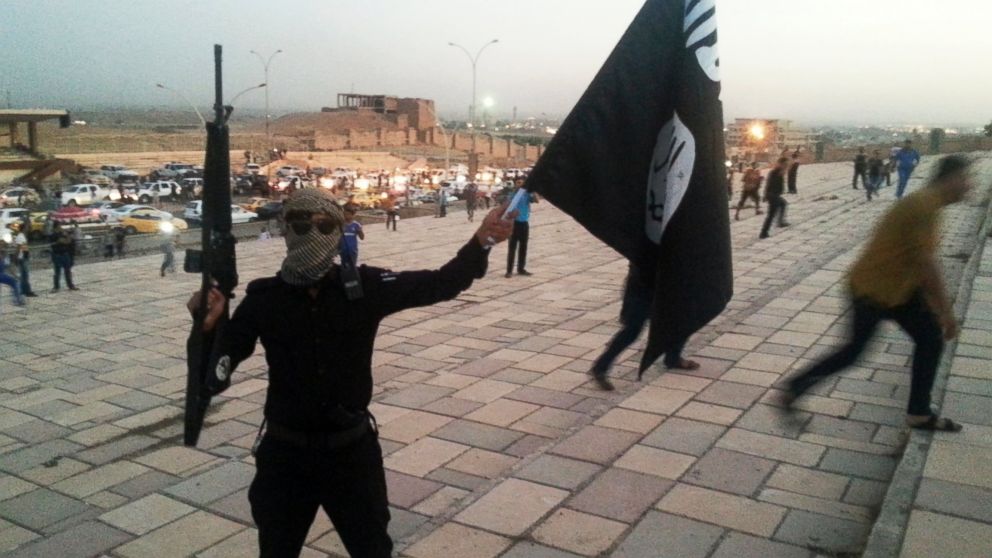 — -- ISIS poses a significant threat to Americans, but the militant Islamic group that has declared a "caliphate" in Iraq and Syria lacks the capacity that al Qaeda once had to carry out large scale attacks on U.S. soil, America's top counterterror official said today.
National Counterterrorism Center Director Matthew Olsen warned, however, that the violent propaganda of the jihadist group, which is also known as ISIL, could inspire a "lone wolf" sympathizer in the U.S. to carry out a terror attack.
"ISIL poses a direct and significant threat to us" and "has the potential to use its safe haven to plan and coordinate attacks in Europe and the United States," Olsen said, speaking at an event hosted by the Brookings Institute. But he said the group is not as capable of carrying out a large-scale attack as al Qaeda was before 9/11, Olsen said.
"ISIL is not al Qaeda pre 9/11," Olsen said. "We are not what we were pre 9/11. We are so much better postured, in so many ways, to see, detect, stop any attack like what we saw on 9/11."
He added, "We have no credible information that ISIL is planning to attack the United States," Olsen said. He said that "in the near term, we're focused on protecting our personnel on the ground in Iraq."
Obama Suggests ISIS Must Be Destroyed (Or Maybe Not)
Western Governments Step Up Efforts to Block ISIS Recruits
Video Appears to Show ISIS Execution of Second American
In the last week, British Prime Minister David Cameron has stressed the threat posed by fighters with ISIS who hold Western passports, having been recruited to travel to Syria and fight with the jihadist group. White House Press Secretary Josh Earnest said Tuesday that the issue has been on U.S. radar for "months."
Around 100 Americans have traveled to fight with ISIS, House Homeland Security Committee Chairman Michael McCaul, R-Texas, has said while even more have traveled to Syria from Europe. Olsen estimated 12,000 foreign fighters have traveled to Syria to fight against Assad's regime in the last three years.
"Many [foreign ISIS fighters] are likely to possess western passports and travel documents," Olsen acknowledged.
The threat exists of a lone wolf, radicalized by ISIS, carrying out an attack on his or her own in the U.S., Olsen said. Such an attack would be "limited" in scope and "smaller scale" than the scale of the 9/11 attacks launched by al Qaeda.
ISIS rose swiftly in Syria during the fighting against Bashar al-Assad's regime, and then advanced rapidly across the border to seize large swaths of Iraq in the last year. With a significant cash influx from smuggling and ransom, a battlefield strategy that is "both complex and adaptive," and a sophisticated online propaganda machine, ISIS could supplant al Qaeda atop the jihadist hierarchy.
ISIS "threatens to outpace al Qaeda as the dominant voice" in the global jihadist movement, Olsen said. It has "outpaced any other extremist group in how they've used the Internet to spread their image."
But ISIS has not reached the threat level of pre-9/11 al Qaeda, Olsen said, and the U.S. is more equipped to see and counter such threats.