Under ISIS: Where Being Gay Is Punished by Death
The Orlando shooter pledged allegiance to ISIS shortly before his death.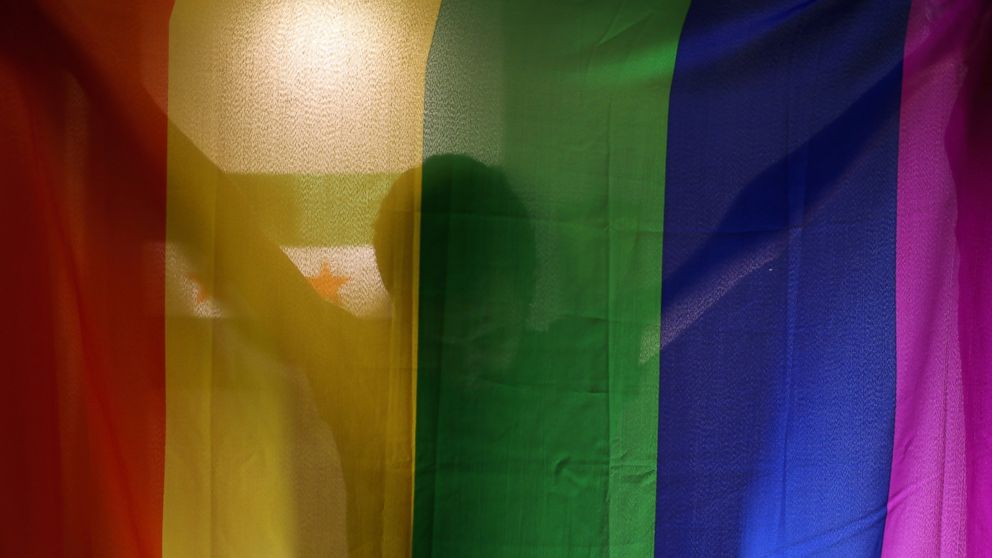 — -- About half an hour after Omar Mateen opened fire on a popular gay Orlando nightclub, eventually killing 49 people, he called 911 and pledged his allegiance to the Islamist terror organization ISIS.
While investigators are still trying to determine why he chose to target the Pulse nightclub and whether Mateen actually had any connection to ISIS, the targeting of the LGBT community lies squarely with the terror group's ideology.
The extremist group follows a strict interpretation of Sharia law and believes homosexuality is punishable by death.
Since ISIS has taken over swaths of territory in Iraq and Syria, countless LGBT and suspected LGBT people have been slaughtered, according to international rights groups –- shot, beheaded, stoned, and thrown from the tops of buildings.
The atrocities are often advertised in ISIS propaganda videos online.
OutRight International, formerly known as the International Gay and Lesbian Human Rights Commission, says it has documented dozens of deaths perpetrated by ISIS in Iraq and Syria.
The organization uses reports published by ISIS, regionals news media, NGOs, and others to track the killings. It says its list is meant to be seen as the minimum number of killings, since it's difficult to count each case.
Jessica Stern, the Executive Director of OutRight, told ABC News that ISIS's execution of gays is just part of a "continuum of violence" it perpetrates against individuals who don't comply with its world view.
Stern said the group sometimes doesn't even need proof of so-called wrongdoing. Instead, she said hearsay and speculation often lead ISIS to its targets.
The Associated Press has reported ISIS fighters torturing suspected homosexuals in order to find others, searching phones and laptops for additional names and photographs.
The terror and fear has kept the LGBT community "deeply underground," Stern told ABC News.
In her remarks to the United Nations Security Council, she spoke about the long persecution of the LGBT community in Iraq and Syria, even before ISIS emerged.
"Their vulnerability today is exacerbated by the conflict but exists on a continuum of long-term social exclusion, discrimination, and violence," Stern told the U.N.
Joe Stork, Deputy Director of the Middle East Division of Human Rights Watch, told ABC News that the hostility toward the LGBT community is shared by deeply conservative militia groups, including Iraqi Shia groups.
But it's not just outright violence that LGBT people fear.
"LGBTI Iraqis and Syrians have been persecuted by intolerance permeating all aspects of life. It was not only the State that abdicated responsibility: some families would rather harm their own children than see their so-called 'honor' besmirched," Stern said.
Some popular interpretations of the Quran, like the Bible, disapprove of homosexuality.
That stigma surrounding homosexuality makes it difficult to document the killings. Stern spoke of members of the LGBT community in hiding –- not taking phone calls or leaving their homes.
So while OutRight can't verify the credibility of every execution, the documentation of any of these horrendous acts becomes all the more important.
Stern said that members of the LGBT community would benefit from an accurate understanding of security risks. She also believes the international community has a responsibility to understand all the groups that ISIS targets.
"One day, someone will hold ISIS perpetrators accountable," she said. "We're preparing for that day, whether it's through criminal convictions or some other process."
ABC News' Lee Ferran contributed to this report.