— -- The Islamic State has released dramatic propaganda images showing Libyan fighters loyal to the group parading through the streets of Sirte, Libya earlier this week.
Two days after Egypt launched its first publicly acknowledged air strikes on what Egyptian President Abdel Fattah El-Sisi claimed were weapons depots and Islamic State training camps, militants claiming loyalty to ISIS tore through the streets of the coastal city of Sirte in a public show of strength.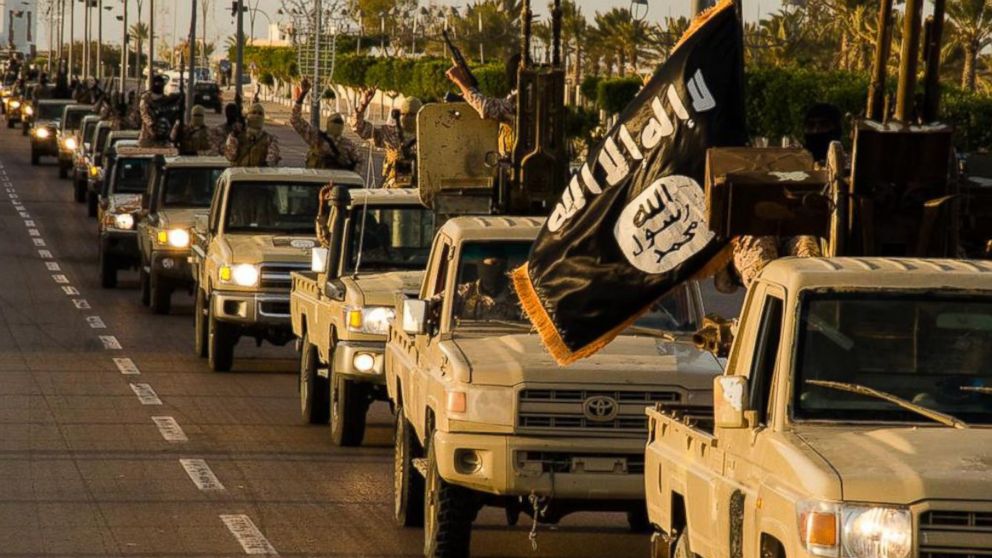 Men in camouflage gear and balaclavas waved Islamic State flags and drove what appeared to be brand new Toyotas.
In the nearly four years since longtime dictator Moammar Gadhafi was killed in Sirte, the country has been plagued by instability giving birth to opportunist militant groups nationwide and two rival governments, one led by the Libya Dawn movement in Tripoli and the second, headed by the internationally recognized Prime Minister al-Thinni, operated out of Bayda and Tobruk.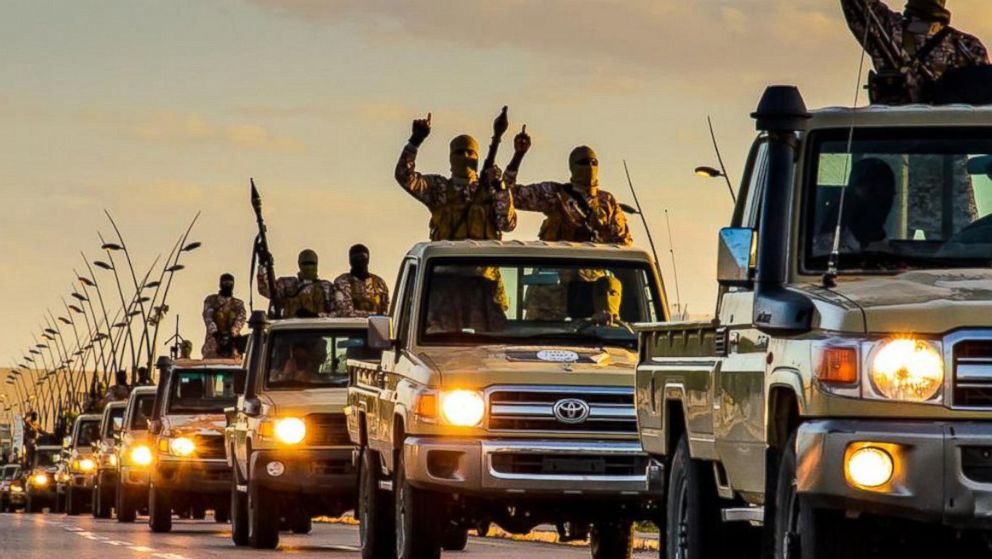 Al-Thinni's government supports Operation Dignity, headed by General Khalifa Hifter, a group of eastern tribes, militias, federalists and Gadhafi-era career military officers. Since last summer, the two sides have been locked in an escalating civil war which has made it increasingly complicated to isolate the fight on terrorism, including that against ISIS.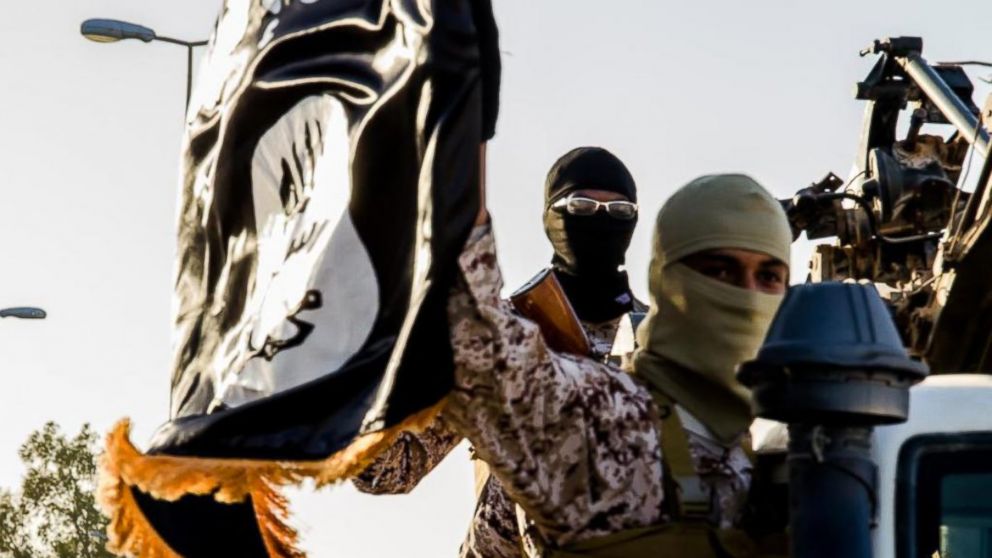 U.S. officials believe there are a "couple hundred" militants in Islamic State training camps in eastern Libya but as Christopher Chivvis, associate director of the International Security and Defense Policy Center and a senior political scientist with the Rand Corporation, told ABC News this week these fighters are not necessarily taking orders from ISIS core.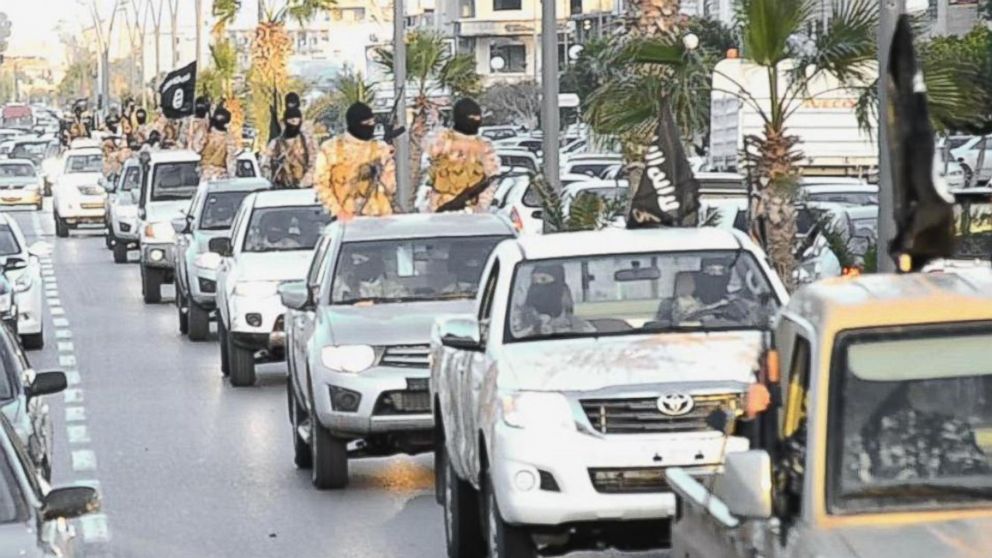 "More likely," he said, "they're inspired by the idea of what appears to be the most popular and most gruesome jihadists organization today. ... And it's clear that ISIS is actively trying to encourage them."
ISIS are relative newcomers on the ground in Libya, and analysts said jihadis loyal to ISIS began to gain a foothold in the country last fall but burst onto the international stage at the end of January when five foreigners, including an American, were killed at Tripoli's Corinthia Hotel by attackers pledging allegiance to the group led by Abu Bakr al-Baghdadi.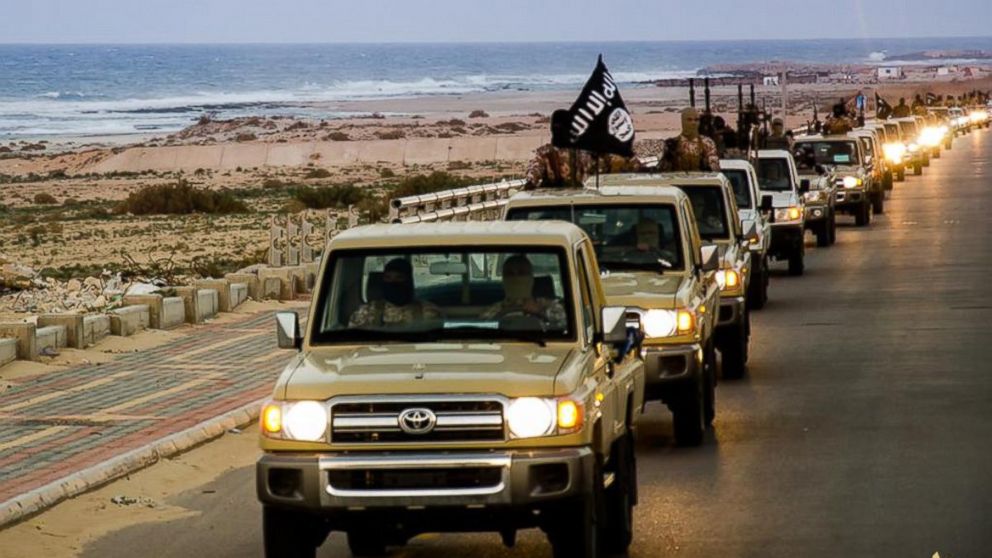 "But if they say they're [ISIS], then my view is, they are," Chivvis said.