— -- The French President today condemned the apparent beheading of a French mountain climber at the hands of Algerian militants, who pledge their allegiance to the Islamic State of Iraq and Syria (ISIS) in a new video.
The video, which appeared online today, shows a man who appears to be 55-year-old Nice native Herve Gourdel kneeling in front of several armed militants as a statement is made by one of them in Arabic. Near the end of the nearly 5-minute video, Gourdel is pushed over and held down, at which point the video cuts out. When it returns, he appears to have been killed.
Before Gourdel's death, the militant says he and his comrades will be "closer to Allah by killing this filthy Frenchman in defense of Allah's religion," and then addresses ISIS leader Abu Bakr al-Baghdadi, saying, "we are with you… here are your soldiers fighting those you fight and making peace with those you make peace with."
Hours after the video's release, French President Francois Hollande spoke at the United Nations General Assembly and said France is "going through a tragedy following an assassination of one of our compatriots."
"But France will never give in to blackmail, to pressure, to barbaric acts," he said. "Quite to the contrary, France knows what is expected... The fight against terrorism will be pursued and accelerated as much as necessary with the respect for law."
After ISIS's Call, Frenchman Kidnapped, Threatened With Beheading
New ISIS Recording Urges Muslims to Kill Civilians in US-Led Coalition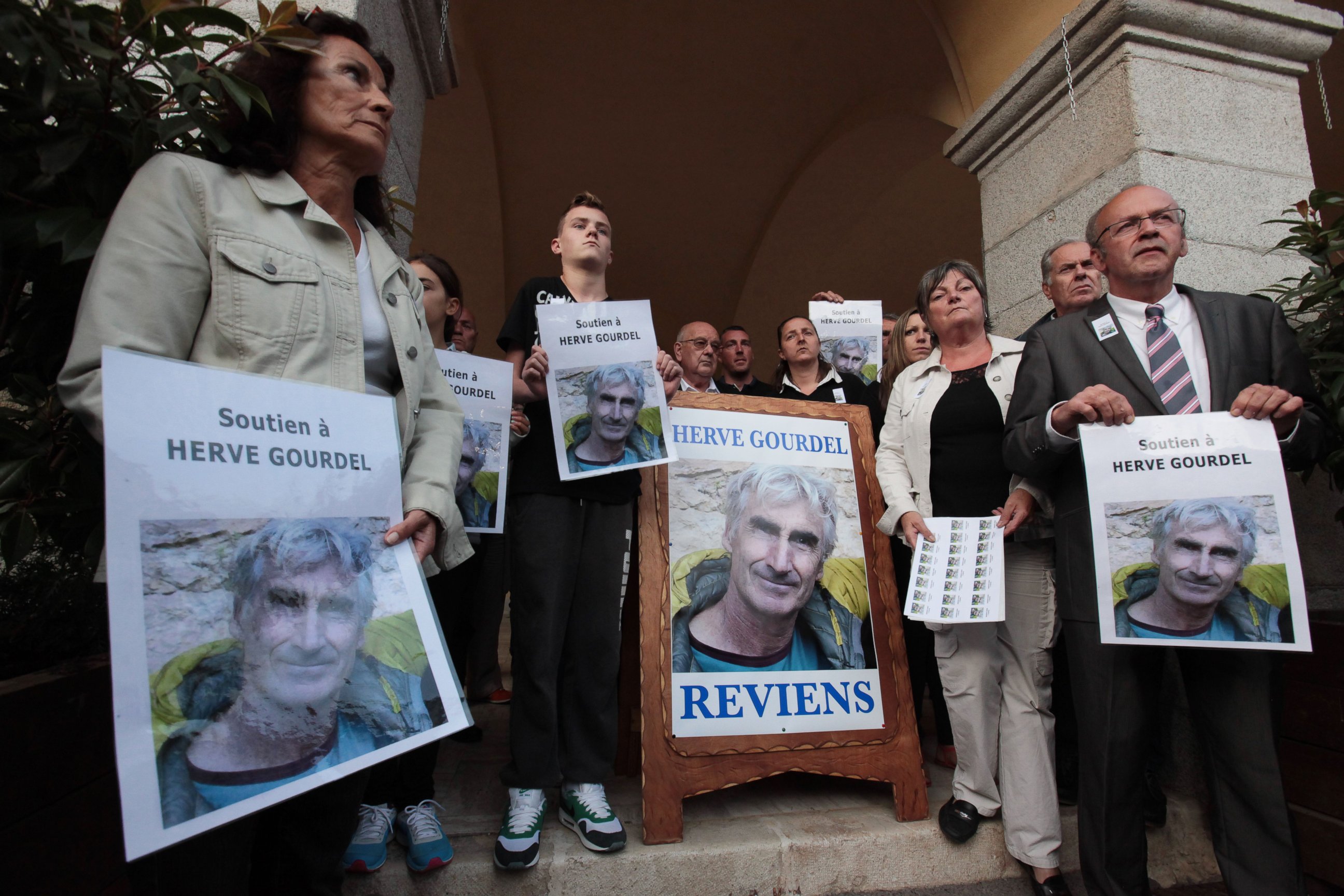 Seated next to Hollande, U.S. President Obama said the "people of the world have been horrified by another brutal murder" and said the U.S. stands with "you and the French people, not only as you grieve this terrible loss, but as you show resolve against terror in defense of liberty."
The video appears to be a dark copycat of several beheading videos released by ISIS showing the deaths of American and British captives in Syria.
Gourdel was captured just this Sunday after arriving in Algeria the day before. In a video released Monday, the militants threatened Gourdel's life, saying French President Francois Hollande had "24 hours to stop its offensive against the Islamic State." The week before, the French government announced they were joining the U.S.-led effort with their own airstrikes. U.S. government officials recently said that European allies did not take part in the aggressive bombing campaign in Syria Monday night.
Regardless, in the video today, the militant says the 24-hour "ultimatum" had expired.
Gourdel was grabbed this weekend within hours of an ISIS spokesperson's call for their supporters to target Westerners from countries in the U.S.-led coalition against ISIS, "especially the spiteful and filthy French."
A senior U.S. administration official noted that the group may have an affinity for ISIS, but is not necessarily under the Iraqi terror group's control. Still, the official said that if the video is authentic, "this would be yet another horrific action that is an affront to all of humanity."
CLICK HERE to return to the ABC News Investigative Unit homepage.