— -- Israeli troops uncovered 10 Hamas tunnels in Gaza today, party of what the Israeli military called an underground network that is "as elaborate as a labyrinth."
The offensive against Hamas' infrastructure in Gaza showed no signs of slowing as Israeli forces pushed 3 kilometers (about 1.5 miles) into the Palestinian enclave, the Israel Defense Forces said.
Prime targets are Hamas rocket launchers and tunnels that allow Hamas fighters to reach rocket launchers and infiltrate Israel, a spokesman for the IDF.
"Beneath the Gaza Strip lies an underground Gaza, an offensive tunnel network that is almost entirely hidden on the surface and as elaborate as a labyrinth. Today IDF soldiers discovered 10 of these tunnels and over 20 points of access and it is merely the first day of the ground phase of the operation," the IDF statement said.
Hours before the ground offensive began on Thursday, Israel said 13 Hamas fighters infiltrated Israel through a tunnel. One fighter was killed and the others retreated back into Gaza through the tunnel, Israel said.
Photos: Israel Launches Ground Operation Against Gaza
Israeli Strike Kills 4 Boys Playing on Gaza Beach
Everything You Need to Know About the Conflict
"Hamas' underground tunnels are made for kidnapping and murdering Israelis. That's why we are destroying them," the IDF spokesman said on the Israeli army's official Twitter account.
Israeli Prime Minister Benjamin Netanyahu made clear that the threat from the tunnels was a major reason for the ground offensive after 10 days of strike by Israeli jets and offshore ships.
"It is not possible to deal with tunnels only from the air. It needs to be done also from the ground," Netanyahu said before a special Cabinet meeting in Tel Aviv. "We chose to begin this operation after the other options were exhausted and with the understanding that without the operation the price we will pay can be very high."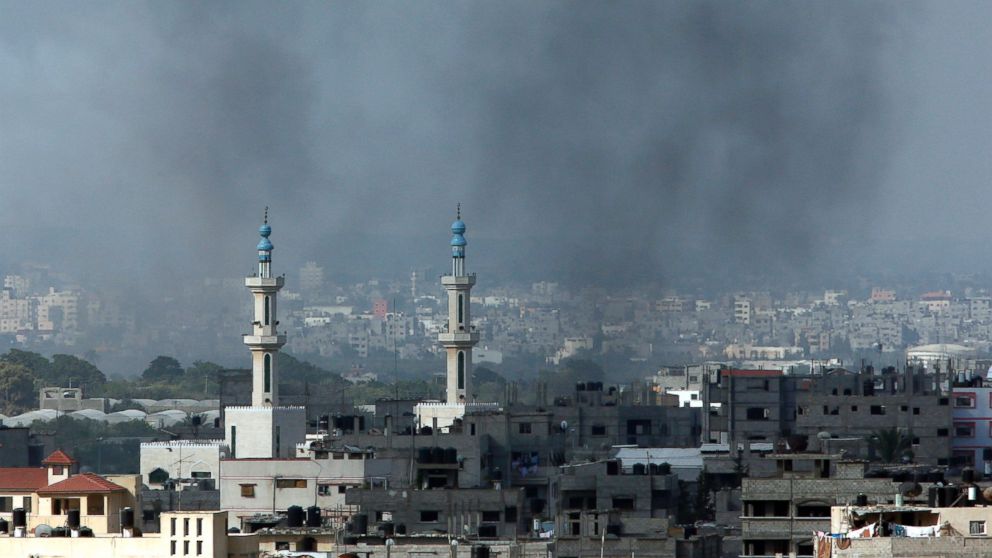 Israel had previously urged tens of thousands of Gazans to evacuate their homes to avoid being injured as Israeli forces targeted sites they believed housed rockets, launchers and tunnels. Today, Israel sent similar warnings to the residents of three more villages, Shuja'iyya, Al Jadida and Al Turkman. "For your own safety you are requested to vacate from these areas immediately and head towards Gaza City," the Israeli warning said.
The death toll in the 11 day battle stood today at more than 296 Palestinians dead and more than 2,200 injured, according to the Palestinian health ministry. United Nations Under Secretary General Jeffrey Feltman said today that the death toll includes 80 children. The U.N. also said 1,890 homes have been destroyed.
An Israeli soldier died in Gaza today, making him the second Israeli fatality since the fighting began last week. Seven IDF soldiers have been injured in Gaza. Since the beginning of Israel's ground offensive Hamas has fired 135 rockets at Israel, bringing the total number of rockets over the last 11 days to 1,637, Israel said.
The military said it struck 240 "terror activity sites" since the ground offensive began. Despite the Israeli pressure, rockets continued to be fired from Gaza into Israel. Hamas fired more than 135 rockets at Israel since the IDF moved into Gaza, Israel said. One of the rockets struck a kindergarten, Israel said, but caused not injuries.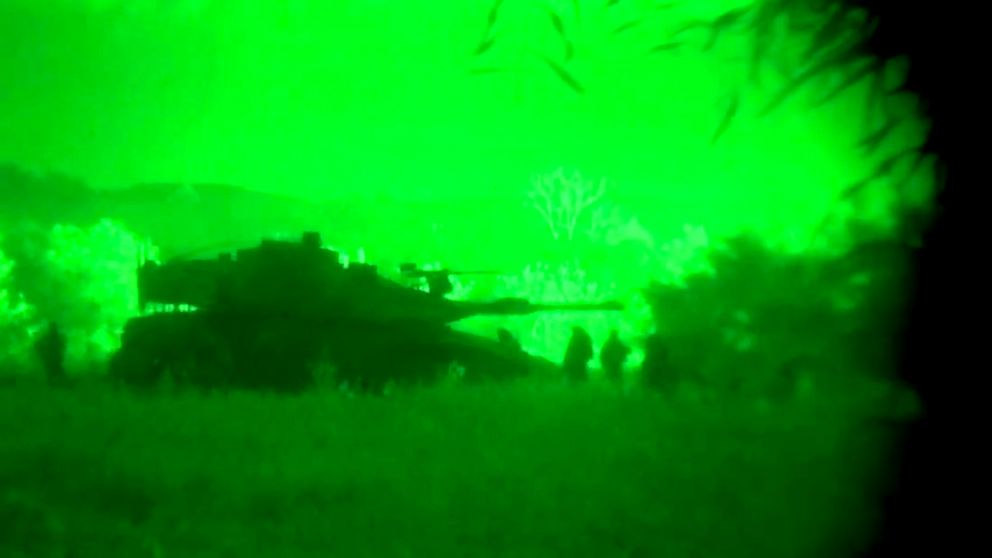 President Obama today said he told Netanyahu by telephone that he was "deeply concerned about the risks of further escalation and the loss of more innocent life," but also "reaffirmed my strong support for Israel's right to defend itself."
However, he added, "We are hopeful that Israel will continue to approach this process in a way that minimizes civilian casualties and that all of us are working hard to return to the cease-fire that was reached in November 2012."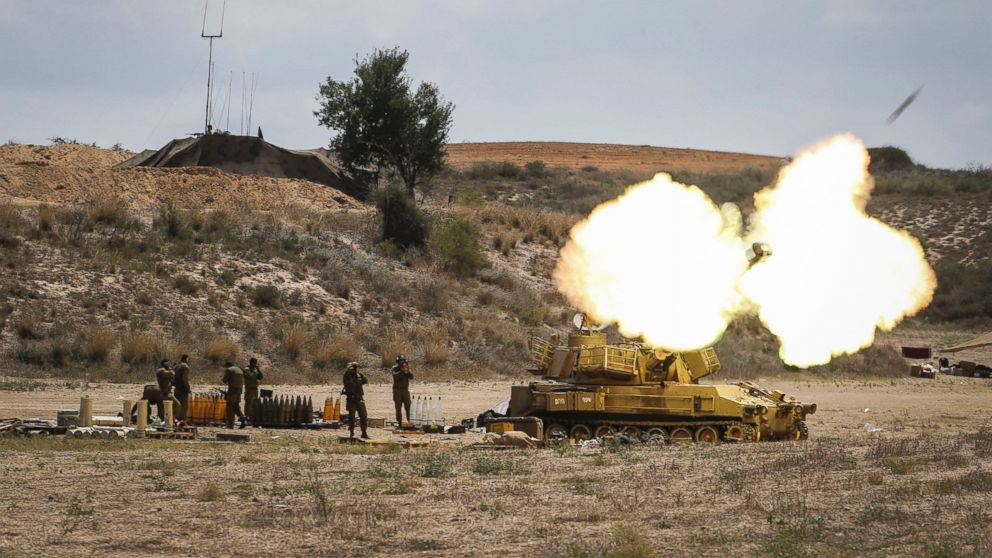 ABC News' Michael S. James, Dan Good and Mary Bruce contributed to this report.
The Associated Press contributed to this report.