Israeli group sells special-edition Trump coin
It's your chance to own a coin with President Trump's likeness on it.
JERUSALEM -- For those seeking a memento of Monday's U.S. Embassy move to Jerusalem coinciding with the state of Israel's 70th anniversary, you're in luck.
For just $70, you could purchase a gold-plated coin, of no monetary value, with Donald Trump's face on it.
The Israeli Mikdash Educational Center announced it would mint the "Temple Coin" featuring Trump alongside King Cyrus to mark the embassy opening.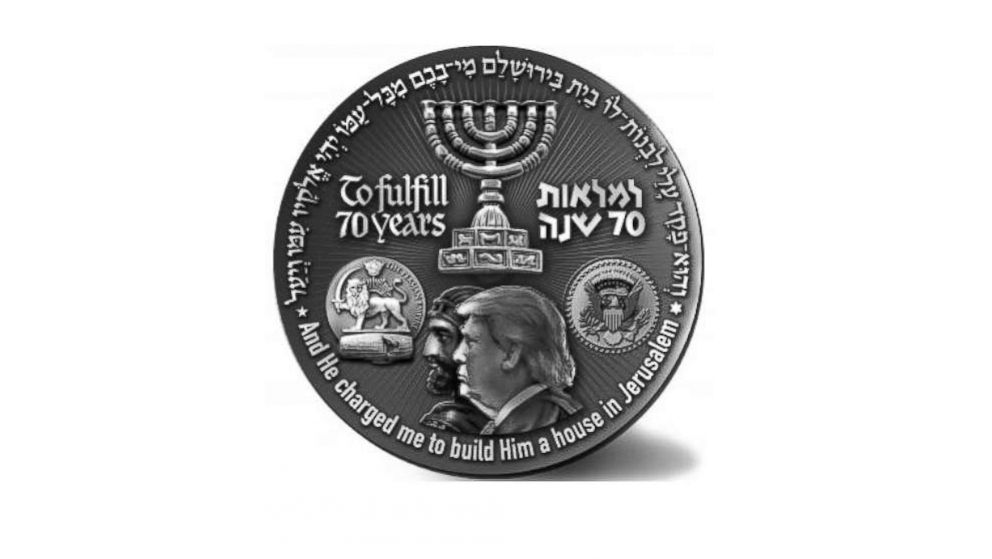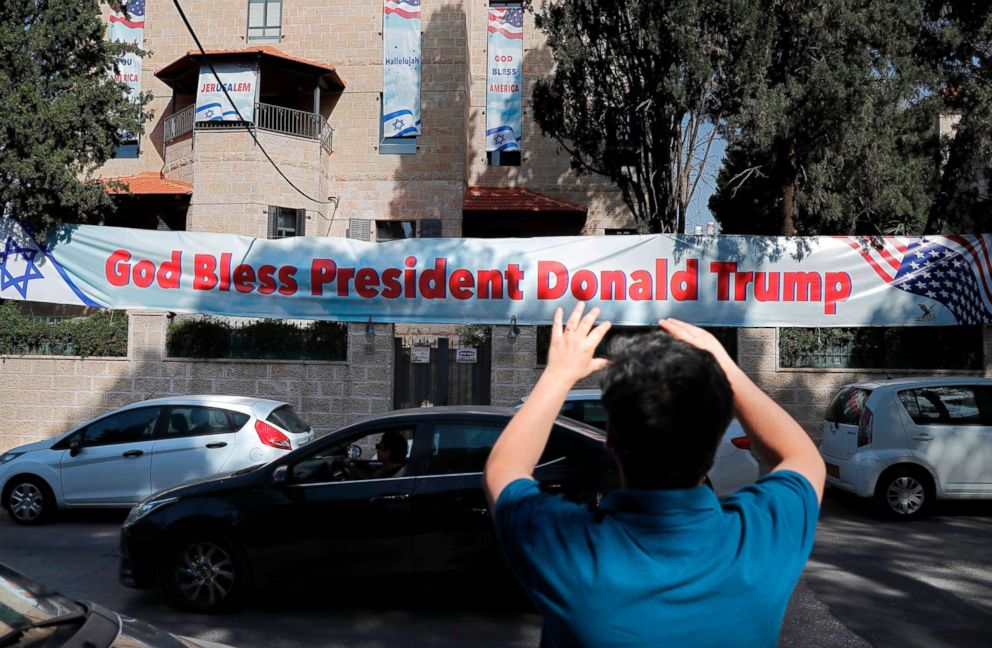 "President Trump is starting a prophetic process by moving the American Embassy to Jerusalem. Just like King Cyrus 2,500 years ago said: 'he charged me to build a house in Jerusalem', here again, President Trump is building a house in Jerusalem," the organization said in a statement.
There are also 1,000 biblical half-shekel coins that can be purchased for a $50 donation. And the standard coin, made from pewter and plated with about a third-of-an-ounce of silver, and will be sold for $50.