July 10, 2014— -- With the crisis in the Middle East escalating as Israel and Hamas continue to exchange missile fire, renewed attention has come to Israel's defense system, the Iron Dome.
The anti-missile defense system has been responsible for intercepting militant rockets targeted at Tel Aviv and Jerusalem, Israel's two largest cities.
As seen in video footage taken by ABC News, the Iron Dome intercepts missiles mid-air in a matter of seconds.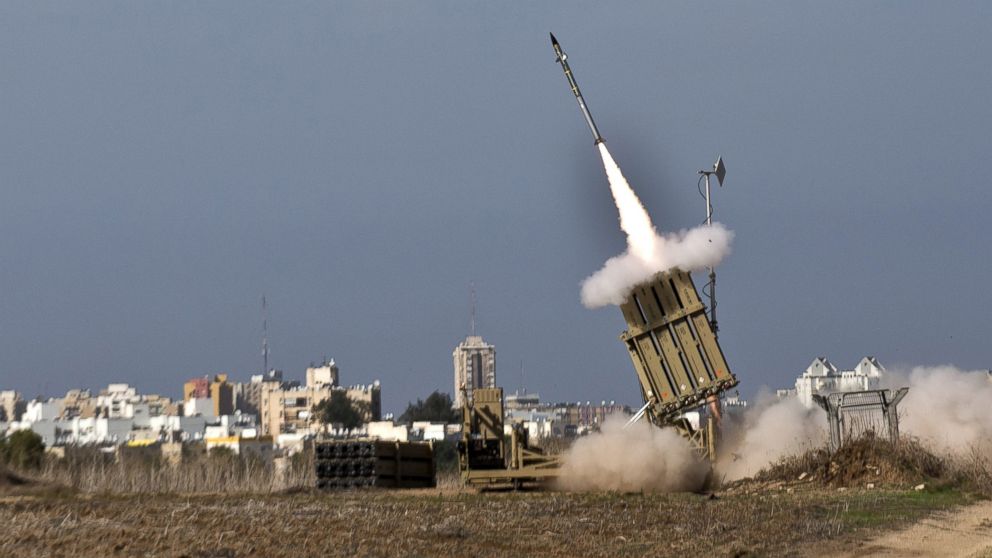 First, the system identifies incoming missiles and then determines whether their range and direction threatens a highly populated area, like a city. If the incoming missile is deemed a threat than Iron Dome operators launch a counter-missile. This missile will destroy the enemy missile mid-air.