A passenger jet attempting to land at Kathmandu International Airport in Nepal skidded off a runway, crashed and burst into flames, killing at least 49 people, authorities in Nepal told ABC News.
Twenty-two others were injured in the crash, and some were in critical condition, Nepalese police spokesman Manoj Neupan told ABC News. All of the survivors sustained injuries, the airport's general manager, Raj Chettri, said.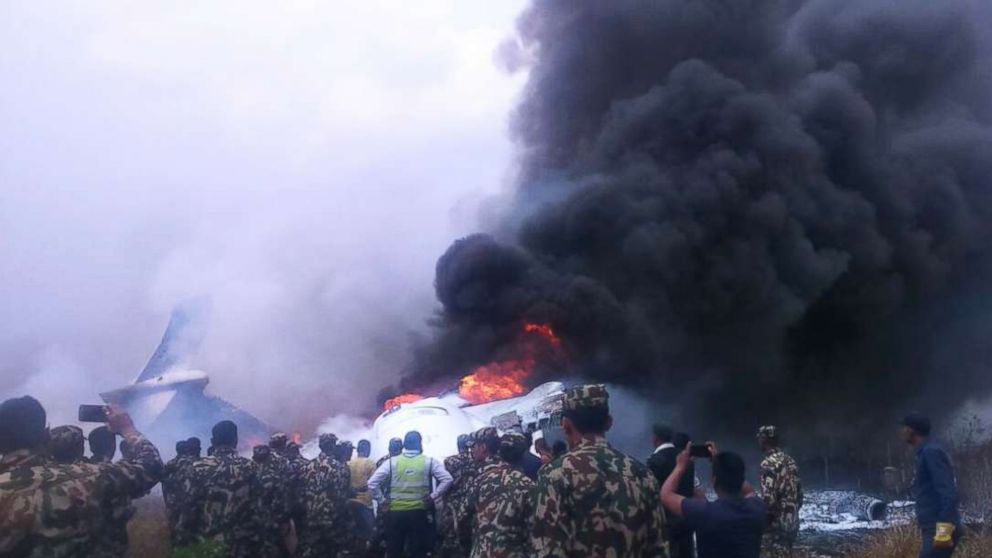 US-Bangla Airlines flight 211 was en route from Dhaka, Bangladesh, and arrived around 2:20 p.m. local time. The Canadian-made Bombardier, a Dash 8 Q400 that seats 78 people, made an "unbalanced" landing, according to Chettri.
It took around 25 minutes to extinguish a fire that engulfed the plane, Sanjiv Gaudam, the director general of Nepal's civil aviation agency said.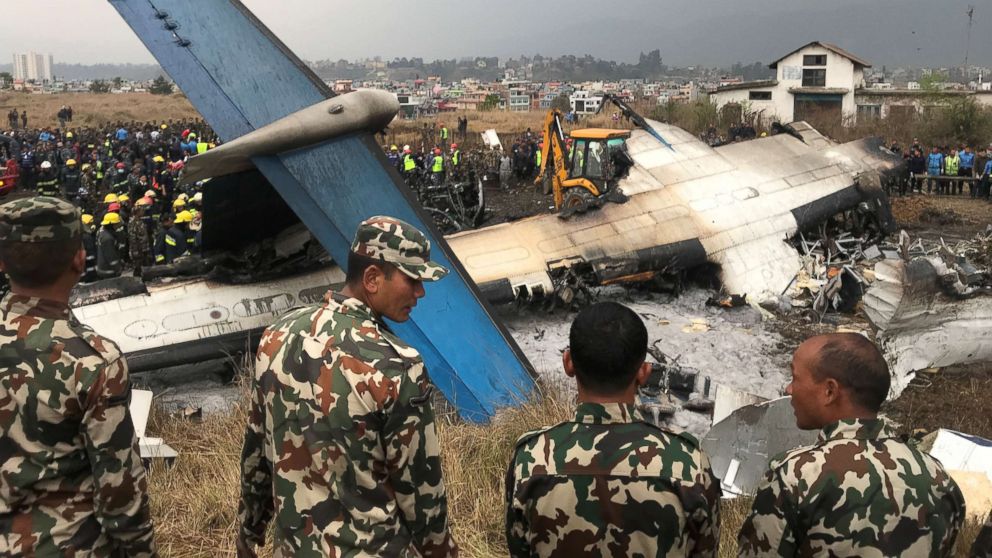 The cause of the crash is unclear. The pilot was advised to land from the more typical southern approach but chose to land on the northern side of the airport, according to Gaudam and Chettri.
The plane was carrying 67 passengers and four crew members. Those on board included 33 Nepalese, 32 Bangladeshi, one person from China, and one person from the Maldives, Chettri said.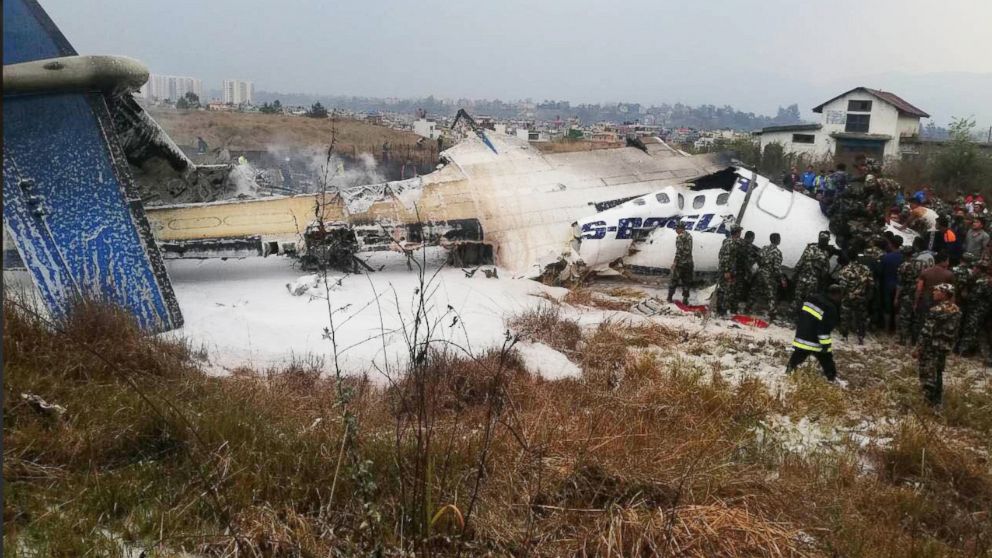 Hundreds of rescue workers searched the plane's wreckage as the airport remained closed.
Those injured were evacuated to five hospitals in Kathmandu by ambulance and helicopter, authorities said. Eleven of the injured were Nepalese, and the others were foreigners, including at least two Bangladeshis, according to Neupan.