— -- As the U.S. government is working today to confirm the death of "Jihadi John", a U.S. official appeared confident the notorious ISIS executioner was taken out in what he called a "flawless" American airstrike.
"He walked out of a building and got in the car. We struck it right after with zero collateral damage," a counter-terrorism official told ABC News late Thursday. "The vehicle was on fire. It was a 100 percent flawless, direct hit."
"Jihadi John" essentially "evaporated" in the explosion, the official said.
The Pentagon confirmed Thursday a U.S. strike had targeted "Jihadi John", who was identified earlier this year as British national Mohammed Emwazi, and said the Defense Department is "assessing the results" of the operation. Pentagon spokesperson Peter Cook said the operation took place in Raqqa, Syria, the defacto capital of ISIS's so-called caliphate.
Today Pentagon spokesperson Col. Steve Warren said that the military is "reasonably certain" that Emwazi was killed.
"It'll take some time, as it always does, for us to be able to finally formally declare that we know that we've had success... We know for a fact that the weapons system hit its intended target and that the personnel who were on the receiving end of that weapons system were in fact killed. We still have to finalize the verification that the personnel were specifically who we're talking about," Warren said.
Warren said it was "not an exact science," but "intelligence indicators" gave the military "high confidence" the target they struck was Emwazi.
British Prime Minister David Cameron said this morning that if the strike was successful, it was an "act of self-defense" and "the right thing to do."
"I have always said that we would do whatever was necessary, whatever it took, to track down Emwazi and stop him taking the lives of others," Cameron said. "Emwazi was a barbaric murderer... He posed an ongoing and serious threat to innocent civilians not only in Syria, but around the world, and in the United Kingdom too."
A U.S. Defense official said later in the day that British drone had taken part in the operation, but it was an American drone that fired the fatal missiles.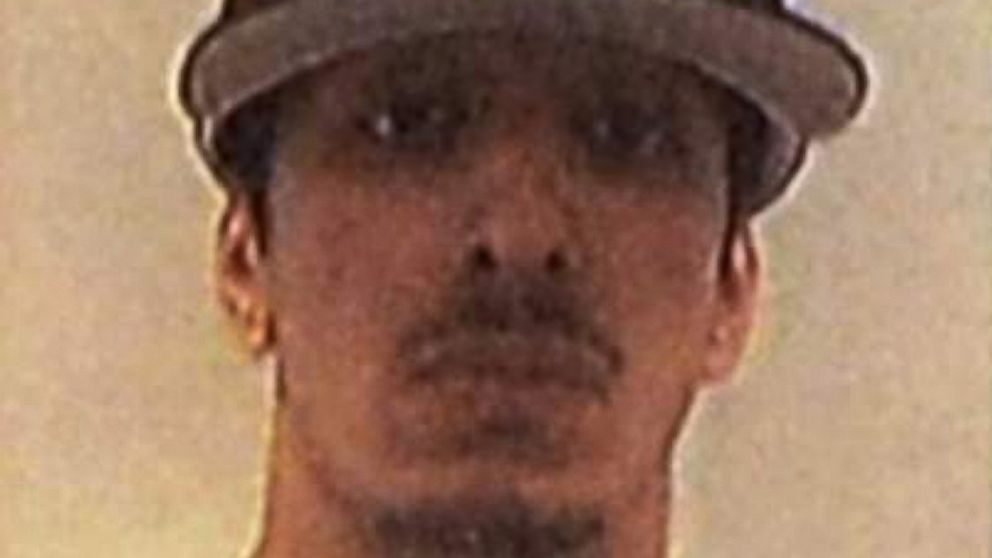 The world first came to know Emwazi, then only called "Jihadi John", in August 2014, when he appeared as a black-clad, knife-weilding figure in a highly-produced video that purportedly showed Emwazi slicing the neck of American journalist and hostage James Foley. He reappeared in video after brutal video as they showed the gruesome deaths of other American and Western hostages.
Emwazi was publicly identified as "Jihadi John" in February 2015 and since stopped showing up in ISIS videos.
Diane Foley, mother of James Foley, told ABC News after hearing of Emwazi's possible demise that it was "small solace" to the family.
"This huge effort to go after this deranged man filled with hate when they can't make half that effort to save the hostages while those young Americans were still alive," said Foley, who has been a vocal critic of American hostage policy. "It's unfortunate that the government doesn't get it. They think it gives us solace, but it doesn't."
The family of Steven Sotloff, who was also shown beheaded in one of Emwazi's videos, was similarly somber about the news.
"This development doesn't change anything for us; it's too little too late," the family said in a statement provided to ABC News. "Our son is never coming back. More importantly today we remember Steven's remarkable life, his contributions and those of [ISIS victims] James Foley, Abdul-Rahman Peter Kassig, Kayla Mueller, David Haines, Alan Henning, Kenji Goto, and everyone else who has suffered at the hands of ISIS."
Emwazi was born in Kuwait but is a naturalized citizen of the United Kingdom. He is believed to be 27-years-old and to have fled from the U.K. to Syria in 2012. Prior to his trip to Syria, Emwazi had been linked in court documents to a number of alleged jihadists in London who purportedly supported a terror group in Somalia.