Istanbul, Turkey -- A diplomatic dispute broke out between France and Turkey after French Foreign Minister Jean-Yves Le Drian accused Ankara of playing political games in the murder of Saudi journalist and Washington Post writer, Jamal Khashoggi.
Turkish President Recep Tayyip Erdogan claimed over the weekend that Turkey gave tape recordings related to Khashoggi's killing to the United States, Saudi Arabia, Germany, France and Britain, according to The Associated Press.
However, during an interview today on French TV, Le Drian denied receiving any tapes.
"The truth isn't out yet. We want to know the truth, the circumstances of his death and the identity of the culprits. Then we will take the necessary actions," Le Drian told France 2 television. "If the Turkish president has information to give us, he must give it to us. For now, I don't know about it."
When asked if that meant Erdogan was lying, Le Drian said: "It means that he has a political game to play in these circumstances."
In response, Turkey's foreign minister fired back, saying that if Le Drian were not aware of intelligence given to other branches of the French government it did not mean the information was false.
"Our intelligence shared information with them on Oct 24, including the voice recordings," Turkish Foreign Minister Mevlut Cavusoglu told Turkey's state Anadolu news agency. "It is very impudent for them to accuse our president of playing political games."
"The French minister of foreign affairs has, above all, overstepped and should know how to speak to a president," Cavusoglu added.
The Kingdom of Saudi Arabia admitted that Khashoggi was killed in the Saudi Consulate in Istanbul last month in an assassination that Erdogan claimed was ordered at the "highest levels" of the Saudi government.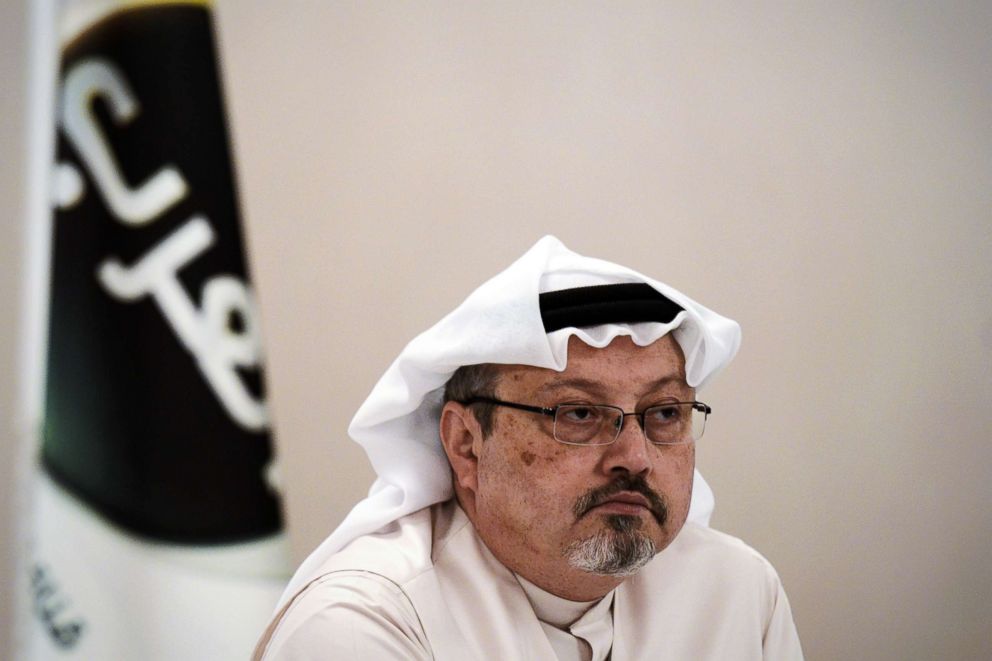 Khashoggi was a Washington Post columnist and a critic of Saudi Arabia's controversial Crown Prince Mohammed bin Salman, the son of aging King Salman. The crown prince has taken over as de-facto ruler of the wealthy Gulf nation while his father has become increasingly infirm.
Canada and Germany have both acknowledged receiving intelligence from Turkey about recordings of the murder. Canadian Prime Minister Justin Trudeau said: "We are in discussions with our like-minded allies as to the next steps with regard to Saudi Arabia."
Britain's top diplomat flew to Riyadh on Monday to meet with King Salman, where he was expected to press the kingdom to fully cooperate with a Turkish investigation into the murder. The state-run Saudi News Agency said British Foreign Secretary Jeremy Hunt is also scheduled to meet with the crown prince.