PYEONGCHANG, South Korea— -- Hopes for peace on the Korean Peninsula may have gotten another boost on Wednesday as North Korea announced leader Kim Jong Un's younger sister, Kim Yo Jong, will visit South Korea on Friday to attend the Pyeongchang Winter Olympics.
Kim Yo Jong, believed to be about 30 years old, is often seen alongside her older brother at state events, hinting at a close proximity and influence on the nation's leader.
She will be the first member of the ruling North Korean Kim family to visit the South since the end of the Korean War in 1953.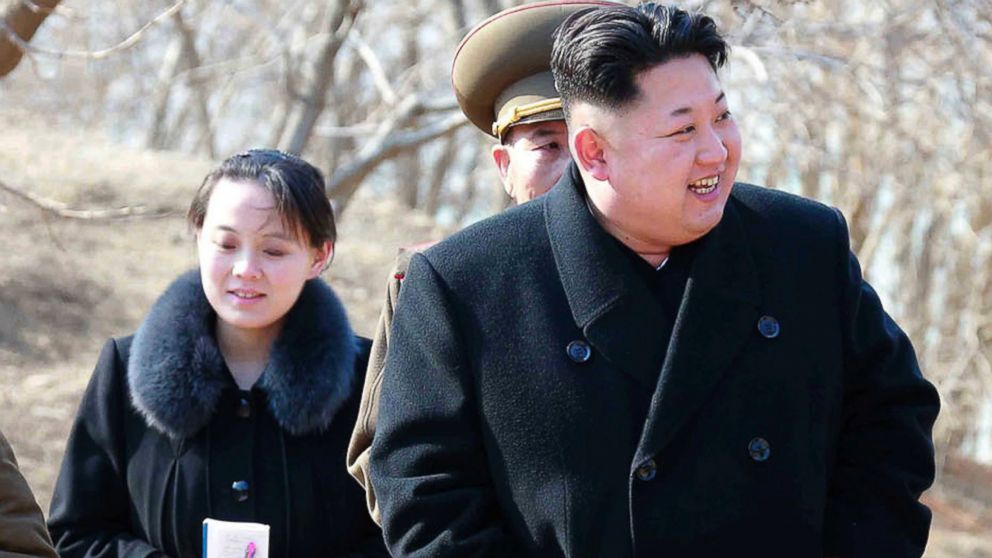 Kim Yo Jong is part of a 23-member high-level delegation led by Kim Yong Nam, North Korea's ceremonial head of state. He holds the title of president of the Presidium of the Supreme People's Assembly, which is in essence, a rubber-stamp legislature.
She will be going straight to Pyeongchang for the opening ceremony and not attending a reception hosted by South Korean President Moon Jae-in, but she is scheduled to have lunch with him on Saturday before she leaves on Sunday. Kim Yong nam will attend the reception with other VIP-caliber guests from around the globe.
The delegation also includes Choi Hwi, chairman of the National Sports Guidance Committee, and Ri Son Gwon, handling inter-Korean affairs as the chairman of the Central Committee of the Peaceful Reunification of the Country of the Democratic People's Republic of Korea, according the South Korea's Unification Ministry.
It is unclear whether Kim Yo Jong will meet South Korean President Moon Jae-in or how long she will stay in the South, but the president's office made it clear that this is a sign of the North easing tensions in the Korean Peninsula.
"First Vice Director Kim Yo Jong is Chairman Kim Jong Un's sister, who has an important role in the Workers' Party, [so her visit] is that much more meaningful," presidential spokesman Kim Eui Kyeom said in a statement read on television.
Kim Yo Jong first appeared in public escorting her brother in 2014 and later held an official post in charge of national propaganda. Kim then quickly rose to power marking her seat in the Workers' Party's central committee in 2016. She was promoted last October to first vice-director of the powerful Organization and Guidance Department.
She is now in charge of state security overlooking senior officials in the party and military.
Pyongyang on Thursday -- a day before the Olympics' opening ceremony -- plans to charge ahead with a massive military parade featuring thousands of goose-stepping soldiers, various types of missiles, tanks and other military weapons. North Korea is celebrating the 70th anniversary of the Korean People's Army.