Kremlin critic Alexey Navalny was poisoned with Novichok nerve agent, German government says
Alexey Navalny is being treated at a German hospital for the suspected poisoning
Alexey Navalny, the Russian opposition leader and one of Vladimir Putin's fiercest critics, was poisoned with a Novichok nerve agent the German government said, the same type of Russian military chemical weapon used in the poisoning of a former Russian double agent, Sergey Skripal, in Britain in 2018.
Navalny, 44, is being treated at the Berlin university hospital where he was transported to after falling ill on a plane in Siberia two weeks ago. He remains in an induced coma in the hospital's intensive care unit.
A spokesman for Germany's federal government, Steffen Seibert, in a statement released Wednesday said that tests by a German military lab had provided "unequivocal proof" that Navalny had been poisoned with "a chemical nerve warfare agent of the Novichok group."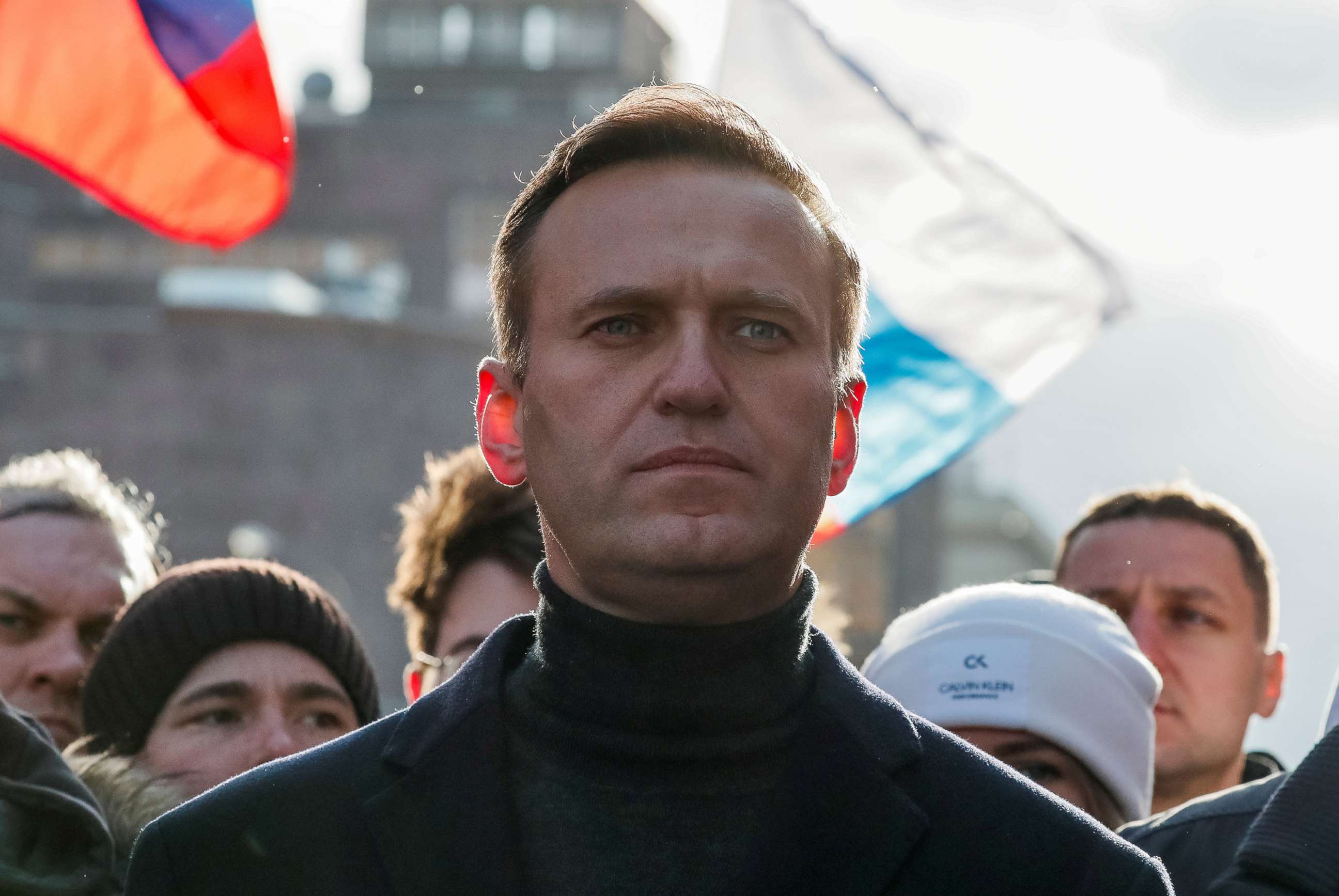 Novichok is the name of a number of nerve agents developed as part of a secret Soviet chemical weapons program. A Novichok nerve agent was used to poison the ex-Russian spy Sergey Skripal and his daughter in March 2018 in the British town of Salisbury, an attack that British authorities have said was carried out by agents from Russia's military intelligence agency.
Germany's government condemned the poisoning and said Russia must urgently provide an explanation around it, saying the Russian ambassador has been summoned over the case. It said Germany will inform NATO and European Union countries about the result of its investigation and to discuss "an appropriate joint reaction."
Chancellor Angela Merkel called Navalny's poisoning a crime and an attempt "to silence him." She said that the finding of a Novichok nerve agent raised very serious questions "which only the Russian government can and must answer."
"It's clear that Alexei Navalny is the victim of a crime. He was supposed to be silenced and I, together with the entire German government condemn this in the strongest possible terms," Merkel told reporters on Wednesday.
Merkel said that Germany would "deliberate together" now with NATO and EU countries and "depending on the Russian reaction we will decide on an adequate common reaction."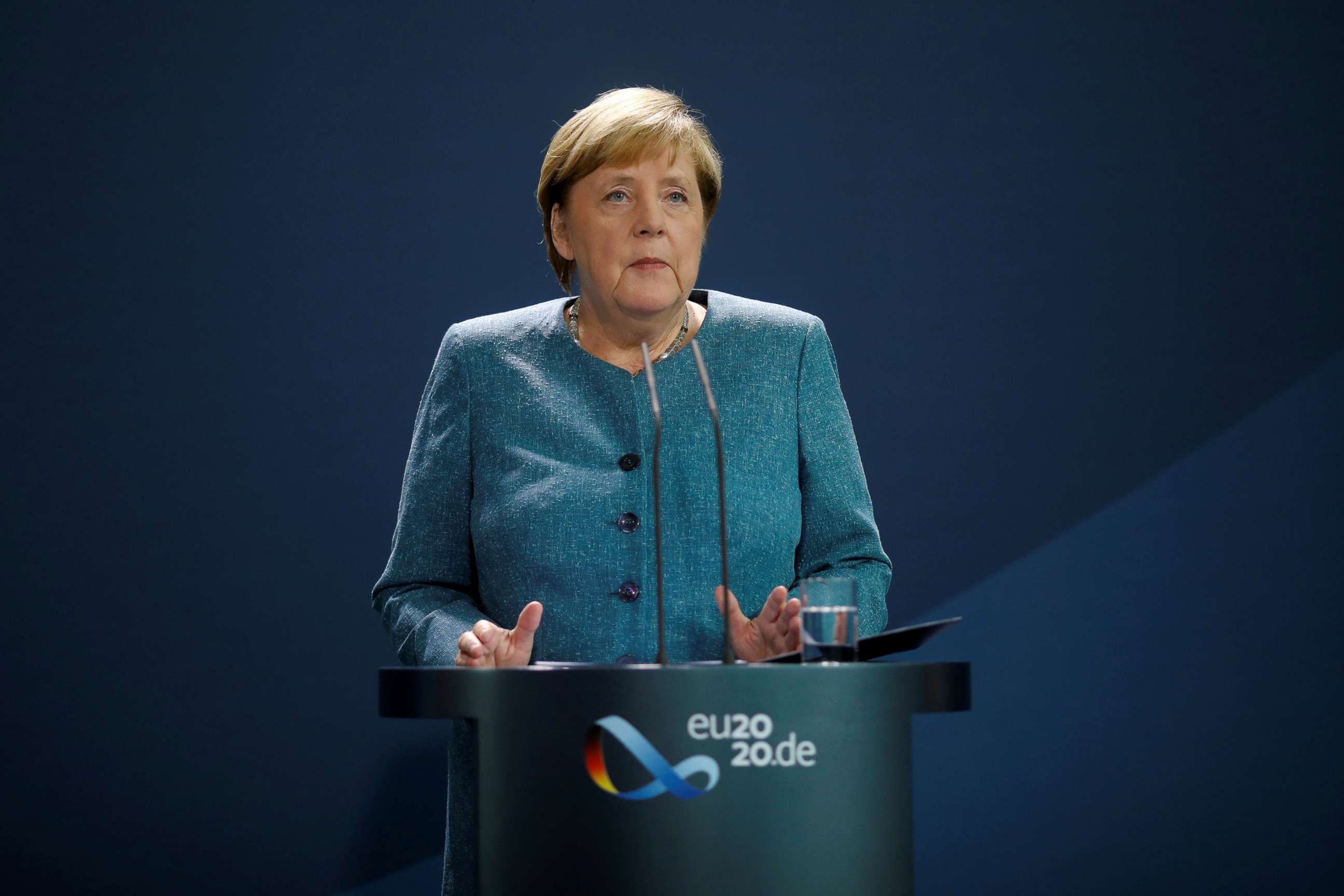 The European Commission President Ursula von der Leyen tweeted after Merkel's statement saying she had been informed by Merkel of the findings and called it "a despicable and cowardly act -- once again." She wrote, "Perpetrators need to be brought to justice."
A spokesman for the White House National Security Council, John Ullyot, said in a written statement that "The United States is deeply troubled by the results released today."
"The United States is deeply troubled by the results released today. Alexei Navalny's poisoning is completely reprehensible. Russia has used the chemical nerve agent Novichok in the past. We will work with allies and the international community to hold those in Russia accountable, wherever the evidence leads, and restrict funds for their malign activities. The Russian people have a right to express their views peacefully without fear of retribution of any kind, and certainly not with chemical agents," the full statement read.
Russia's government has previously denied any involvement in Navalny's illness and the Russian doctors initially treating Navalny in a Siberian hospital have said there was no evidence he had been poisoned.
The Kremlin's spokesman Dmitry Peskov on Wednesday said Russia was ready to cooperate with the German investigation but noted that "no toxic substances" had been found by the Russian doctors.
Russia's foreign ministry accused Germany of ignoring formal channels for cooperation and said it believed "an information campaign" was starting against Russia.
"Our partners prefer yet again public statements without any kind of facts. All this is turning once again into an information campaign," the foreign ministry spokeswoman Maria Zakharova said.
Navalny's colleagues and relatives had earlier accused the Kremlin of being directly involved in Navalny's poisoning and accused Russian authorities of a cover-up.
Doctors in the Siberian hospital Omsk where Navalny was being treated have repeatedly said they found no evidence of poisoning and had suggested instead he had suffered a sudden fall in blood sugar caused by a "metabolic disorder" and "chronic pancreatitis".
But shortly after Navalny arrived in Berlin's Charité hospital for treatment, however, doctors there said they believed he had been poisoned with cholinesterase inhibitors, a broad class of chemicals that includes nerve agents, including Novichok. Staff from the Charité had requested help from Britain's Porton Down military chemical weapons lab which had analysed the Novichok nerve agent used against Skripal, the hospital told ABC News last week.
One of Navalny's top lieutenants Leonid Volkov, tweeted that the finding a Novichok nerve agent was proof of Putin's responsibility for Navalny's poisoning.
"In 2020 to poison Navalny with 'Novichok' is the same as to leave a signature at the scene of the crime. This one," Volkov wrote, posting a photo of Putin's signature.
The use of a Novichok agent would greatly bolster evidence that Navalny's poisoning was carried out by Russian state agencies. Chemical weapons experts have said the nerve agents cannot be easily produced anywhere outside a handful of specialised state-run labs.
Russia has also always denied it was behind Skripal's poisoning, despite extensive evidence linking Russian military intelligence agents who visited Skripal's house in Salisbury shortly before his poisoning.
Following Skripal's poisoning in 2018, NATO countries, including the United States expelled dozens of Russian diplomats as part of a coordinated response.
'Novichok' -- which translates as "New Boy" in Russian -- is the name given to a series of nerve agents developed under a secret Soviet program known as "FOLIANT".
Russia has denied the program even existed, despite accounts from several of the scientists who worked on it. The Novichok nerve agents are based on organophosphates and according to Vil Mirzayanov, a Russian scientist who helped make their existence public, could be five to eight times more effective than VX gas.
Navalny is Russia's most prominent opposition leader, who made his name through investigations of alleged corruption by powerful Russians, including top officials and some of Putin's inner circle. He also built a grassroots opposition movement that has helped lead some of the largest anti-Putin protests in Moscow in recent years.