— -- An expedition team of researchers has discovered the uncharted ruins of an unidentified culture's lost city in the heart of a Honduras rainforest.
The team ventured into the isolated, uninhabited area led by "long-standing rumors" it was the site of a fabled "White City" in the legend known as the "City of the Monkey God," National Geographic reported.
Expeditions to find the "White City," or "Ciudad Blanca," have been going on since the 1920s when explorers sought the mystical, Eden-like paradise described in indigenous stories as a place where natives were safe from Spanish conquistadors.
Legend had it that no one ever returns after getting there.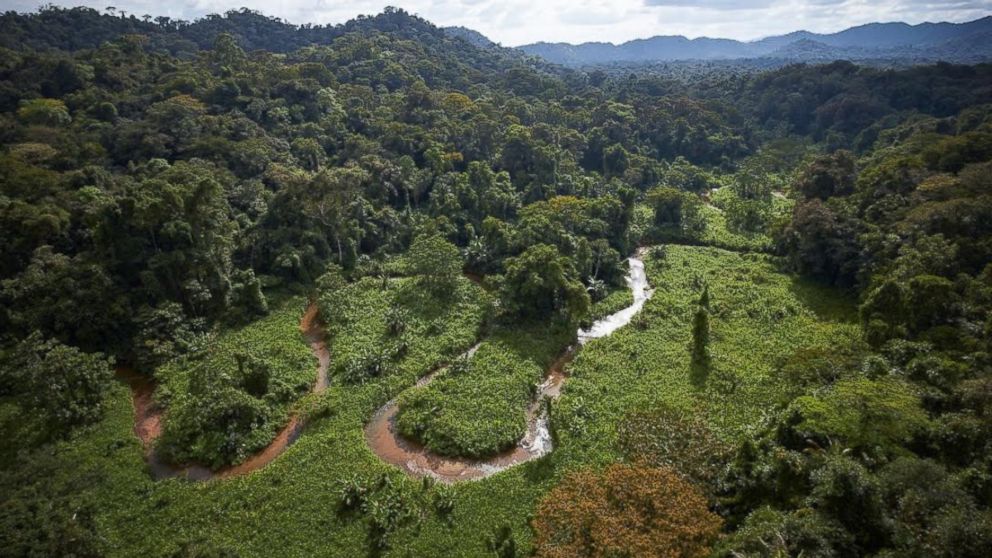 But the expedition team, made up of Americans and Hondurans, successfully returned from the site last Wednesday, National Geographic said.
Archaeologists surveyed and mapped the land that thrived a thousand years ago then vanished, and they discovered a large amount of stone sculptures that were untouched since the city was abandoned, the magazine added.
One of the most intriguing finds was what appeared to be the head of "a were-jaguar," showing a shaman in a spirit state, said Christopher Fisher, a Mesoamerican archaeologist on the team from Colorodo State University.
The team documented the artifacts at the site, but did not excavate them, National Geographic reported, adding that the location is not being revealed to protect the site from looters.
Archaeologists don't buy into the existence of one 'lost city' anymore, but do believe there are numerous lost cities that collectively represent something more important to them—a lost civilization, the magazine added.