— -- A 19-year-old Syrian man was arrested today, suspected of planning a "major terrorist attack" that would kill and injure as many people as possible, according to German authorities.
The man, who was taken into custody in the northern German city of Schwerin, was "strongly suspected of having been planning an Islamist-motivated attack" using "highly explosive" materials, the German Federal Prosecutor's Office said in a statement.
The suspect was "in the process" of preparing the attack, the prosecutor's office said. He had been planning since at least July to "detonate a bomb in a crowd in Germany" with the goal of "killing and injuring as many as possible," public prosecutor Frauke Koehler said.
"Today, German security services successfully averted a major terrorist attack in Germany," German Interior Minister Thomas de Maiziere said. "The operation took place at exactly the right moment. Late enough to secure the necessary proof and early enough to securely prevent any danger."
Police officers were seen at a housing complex where the suspect was arrested, and de Maiziere said searches were also carried out in Hamburg, where he said the suspect "spent a lot of time."
According to prosecutors, German authorities knew that the suspect had ordered bomb-making chemicals online. They said that during the raid today, authorities also found a high explosive called acetone. The interior minister said this final ingredient indicated the suspect "most likely intended to make bombs."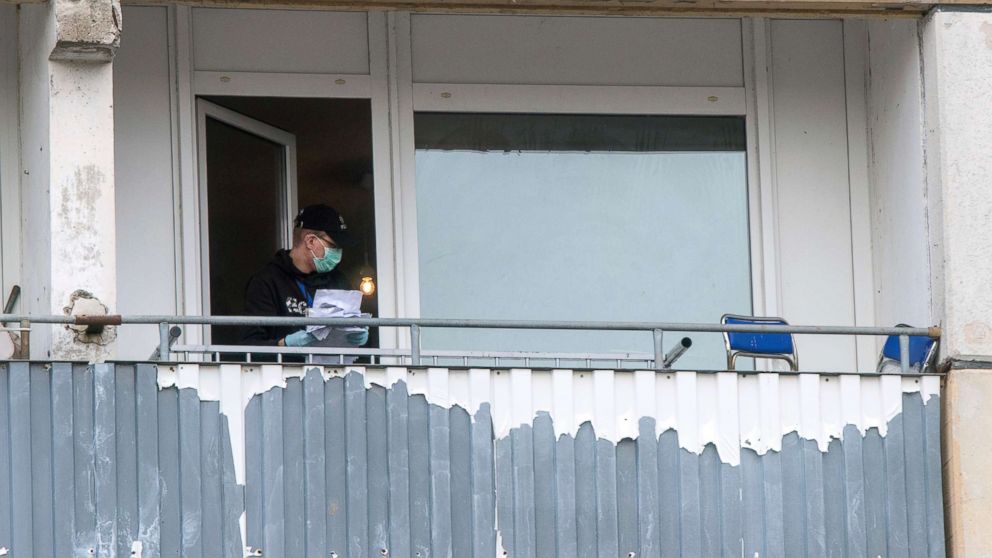 According to the prosecutor's office, the suspect had been searching social media for directions on how to build bombs and communicating with people known to be on the "jihadist spectrum." He had established contact with people who called themselves "soldiers of the caliphate, i.e. members of ISIS," according to the prosecutors' statement.
It was unclear to what degree those contacts intensified the suspect's decision to launch the attack, according to prosecutors.
Prosecutors said that the "initial estimate" did not seem to point to the suspect himself being a member of a terrorist group, specifically ISIS, as it is defined by German law. Prosecutors said they had been watching the suspect for some time and do not believe he had any accomplices in planning the attack.