— -- The Greater Manchester Police have released a new image of bombing suspect Salman Abedi days before the attack on an Ariana Grande concert last week.
In the photo, Abedi is seen wheeling a hard blue suitcase. Police said he had the suitcase in tow when he visited Wilmslow Road area of Manchester as well as the Manchester city center between May 18 and May 22.
The suitcase is a "different item" than the one he used in the attack, police said, but added that they believe he was in possession of it "days before the attack."
Police are seeking the public's assistance in locating the suitcase.
"We have no reason to believe the case and its contents contain anything dangerous, but would ask people to be cautious," said Det. Chief Superintendent Russ Jackson.
On Sunday, another man was arrested in connection with the Manchester bombing, according to police, bringing the total number of individuals held in custody following the attack to 14.
Greater Manchester Police said that a 23-year-old man was arrested on suspicion of terrorist activity.
The police noted that 16 people have been arrested since a suspected suicide bombing killed 22 people at an Ariana Grande concert at Manchester Arena last Monday. Two of those people have been released without charges.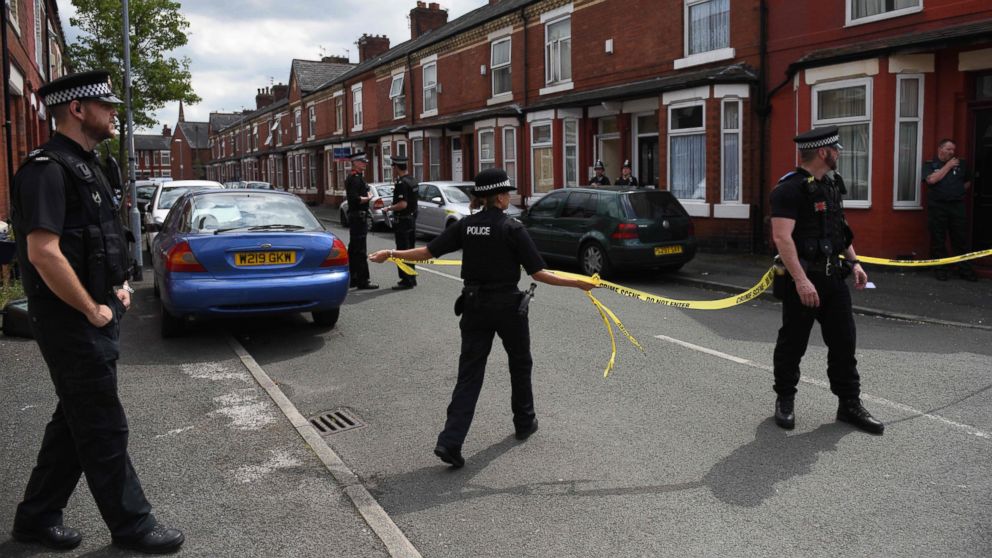 Britain's top counterterrorism police officer, Assistant Commissioner Mark Rowley, said in a statement Friday that police have made "significant arrests and finds" in the investigation of the attack, claiming they had gotten "hold of a large part" of an alleged network of Abedi's.
"We are focusing on understanding Abedi's life; forensically examining a number of scenes, reviewing hours of CCTV from the night itself and the hours and before, financial work, communication, digital exhibits, the accounts from hundreds of witnesses and of course enquiries internationally," Rowley said in the statement.
At 10:32 p.m. local time, exactly one week after the attack took place, mourners came together for an emotional vigil.