Mexico imposes one of world's strictest anti-smoking laws
Tobacco promotion, advertising and sponsorship are also be banned.
One of the World's strictest anti-tobacco laws has been imposed in Mexico, setting in force a total ban on smoking in public places, including hotels, beaches and parks.
The new law, which is part of the country's General Law for Tobacco Control reform, came into force on Sunday. It will also see the total ban on the promotion, advertising and sponsorship of tobacco products. The sale and use of e-cigarettes and vapes are also due to face new restrictions.
The new blanket ban extends on an existing federal and state tobacco control law which came into place in 2008, banning smoking in indoor spaces such as bars, restaurants and workplaces.
World Health Organization Director-General Tedros Adhanom Ghebreyesus praised the law on Twitter.
"Bravo Mexico!" he said. "WHO welcomes such a bold move on tobacco control. We can on all countries to strengthen No Tobacco policies and help us prevent 8 million deaths every year."
Mexico -- where the most sold cigarette brand is Marlboro -- now joins nations such as Ireland, Greece, Hungary and Malta as those with the most stringent smoke-free environments.
Citizens have questioned enforcement of the new law, citing corruption and noting that many will continue smoking in their private residences. Others also expressed alarm on social media at the harsh nature of the new laws.
Speaking in December 2022 on Mexico's road to tobacco control, Dr. Juan Arturo Sabines, Pan American Health Organization's national consultant, said the landmark measures would entail going "up against one of the biggest, most powerful industries in the world."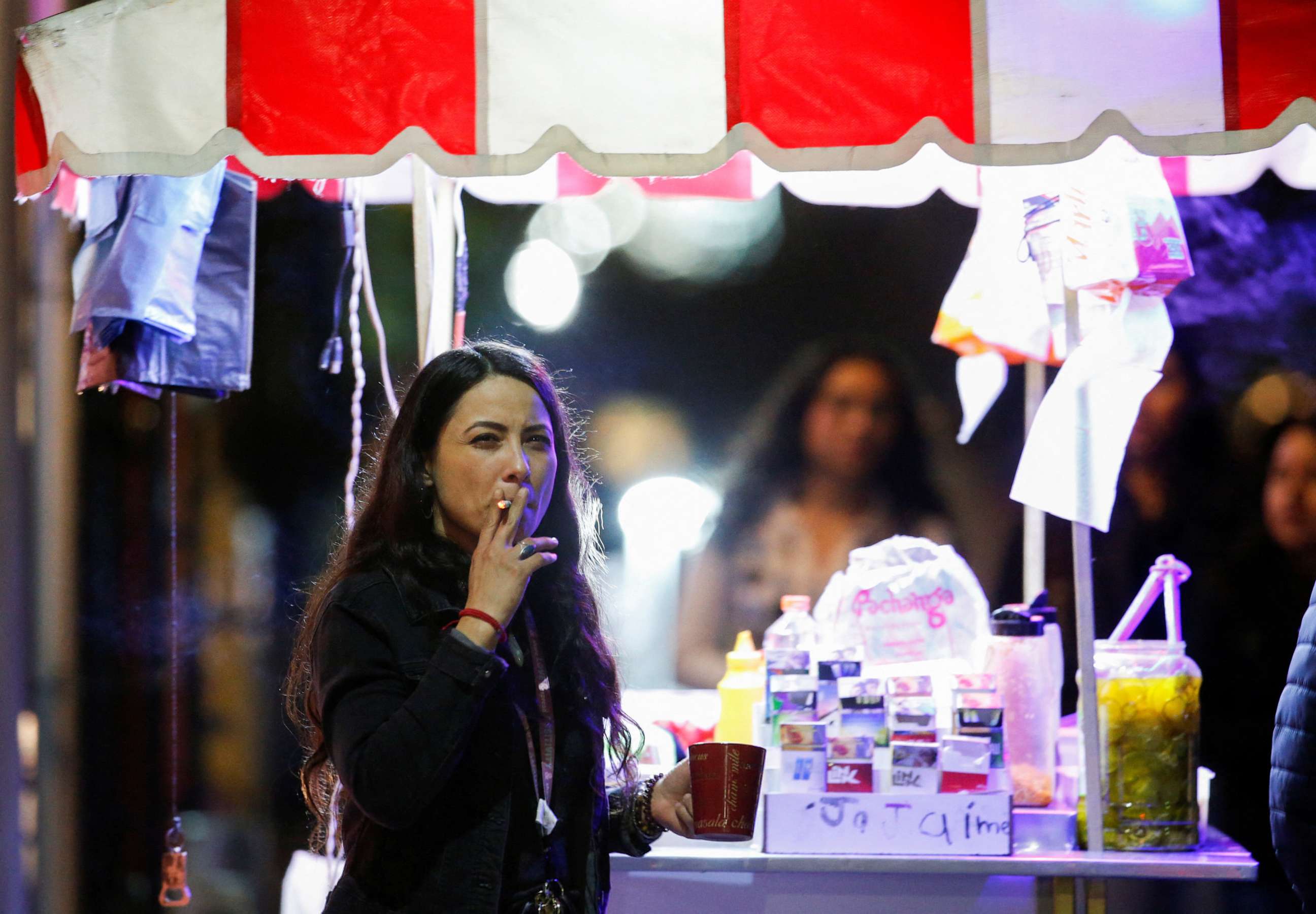 About 16% of adults in Mexico are tobacco smokers and smoking causes nearly a million deaths in the Americas each year. Bolivia and Chile hold the highest smoking rates in the region, at 40% and 38.7% respectively.
Brazil, El Salvador, Mexico and Chile are among Latin American nations also considering implementing tobacco control policies to reduce tobacco use -- which kills over 8 million people a year -- in their populations.