ROME -- The standoff continued on Monday between Italy and Malta over more than 600 migrants who are adrift aboard a rescue ship in the Mediterranean and waiting to find out if they will be allowed to dock in a port soon.
On Monday afternoon, Spain offered to allow the migrant-rescue ship to dock at the port of Valencia "to help avert a humanitarian catastrophe,'' though it remained unclear whether or not the ship was able to make the journey to Valencia.
Late Monday afternoon, Italian Prime Minister Giuseppe Conte called a cabinet meeting this evening to discuss the issue.
The 629 rescued migrants on board the ship Aquarius, operated by SOS Mediterranee and Doctors without borders, come from Eritrea, Ghana, Nigeria and Sudan, and include 88 women - seven of which are pregnant - 123 unaccompanied minors and 11 children. All were rescued Saturday night - about 50 from the sea and the rest from Libyan coast -in guard dinghies.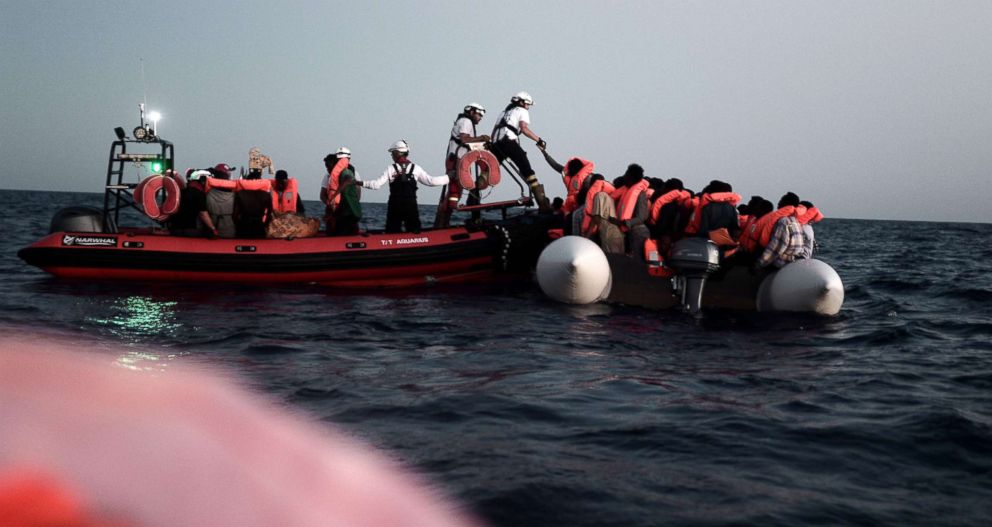 The ship was heading for the Italian port of Messina Sunday when Italian officials ordered it to stop and remain in place, 27 miles west of Malta and 35 miles south west of mainland Italy.
Following up on his campaign promises, the new Italian interior minister and deputy Prime Minister Matteo Salvini, leader of the right-wing League party, said the ship would not be allowed to dock in Italy and suggested that as it was closer to Malta, it should dock there.
"Italy is done bowing its head and obeying," Salvini tweeted on Mondy. "This time there's someone saying no." His tweet concluded with the hashtag #chiudiamoiporti – which means "we're closing the ports" in Italian.
Salvini appears to be using this latest migrant incident to assert that Italy can no longer be left alone to deal with the continuous flow of migrants arriving by sea, mostly from Africa, and that he expects other European countries to share the burden in future.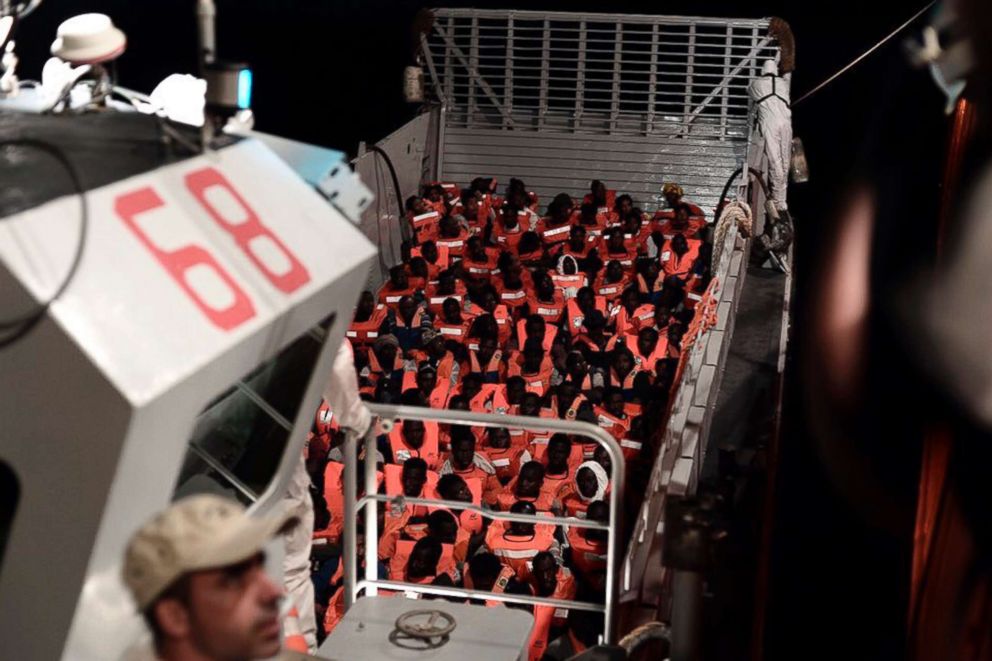 Malta's Prime Minsiter Joseph Muscat continued to insist his country is acting according to international law and that it is Italy's duty to take in the migrants, as Italy's coast guard coordinated the rescues off the coast of Libya.
Malta has always refused large numbers of migrants to dock at its ports, saying it already accepts more refugees per capita than Italy.
Italy has taken in more than 600,000 migrants from the sea since 2014, according to Reuters, with about 13,706 sea arrivals so far this year - a significant decrease from recent years.
Vincent Cochetel, the United Nation's High Commissioner For Refugees' (UNHCR's) Special Envoy for the Central Mediterranean appealed to the two countries to deal with the "urgent humanitarian imperative here" first.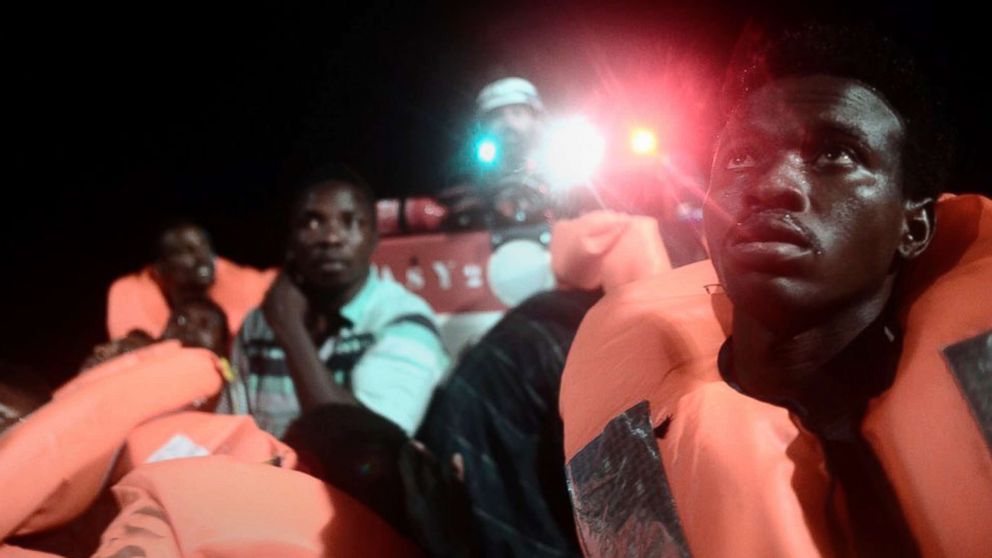 Cochetel said that "broader issues, such as who has responsibility and how these responsibilities can best be shared between states, should be looked at later."
A spokesman on board the rescue ship told RAINEWS24 channel today that the conditions of the passengers were generally good and that the situation on board was calm. Although there were no immediate emergencies on board, the spokesman said, there were many who needed medical care for chemical burns, hypothermia and dehydration.
The ship has enough water on board but would begin running out of food by this evening, he said.
In an attempt to ease the stalemate, a number of mayors of port cities in Italy on Monday said that they would allow the ship to dock in their cities.
Following the Spanish offer, Salvini told reporters that his approach had been vindicated. "
Evidently raising your voice, something Italy did not do for years, pays," Salvini said.
But efforts to break the stalemate between Italy and Malta are expected to continue.
While thanking Spain for their offer of help, the Maltese Prime minister said Italy had broken international rules and that there was a need to sit down with European partners to avoid an incident like this from happening again.