Minefield Warnings Issued to Hundreds of Refugees in Croatia
Croatia has more than 50K active landmines dating from the 1990s Balkans War.
September 16, 2015, 8:01 AM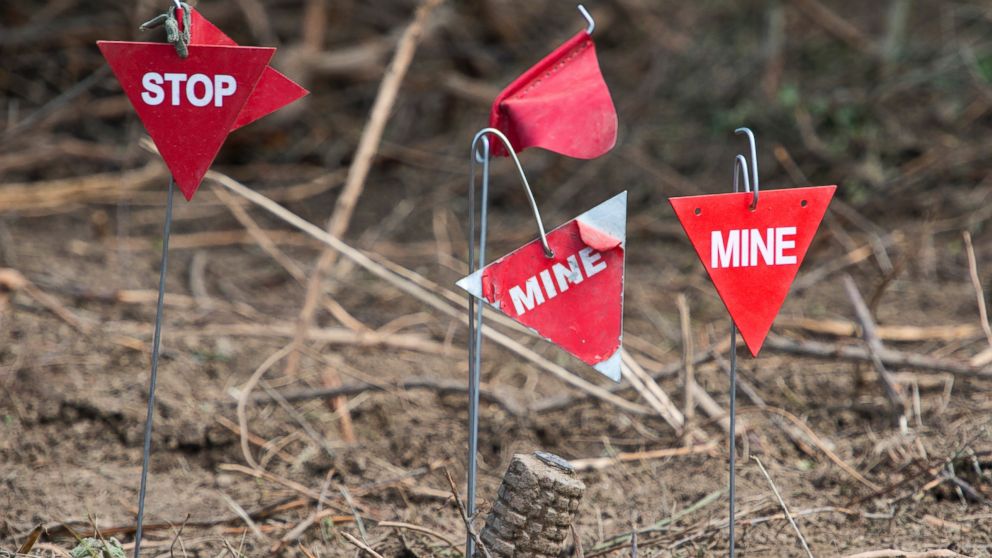 — -- "Beware of minefields," Croatians are warning, as hundreds of refugees and migrants arrive from Hungary hoping for a new route to Western Europe, after the Serbia-Hungarian border closed.
Croatia has more than 50,000 active landmines dating from the 1990s Balkans War, which led to its independence from Yugoslavia, the Croatian Mine Action Center reports.
"The current status of mine suspected areas in the Republic of Croatia amounts to 195.2905 square miles," the center noted. That cover 10 counties -- "77 towns and municipalities contaminated with mines and unexploded ordnance."
Locals, who are aware of this issue, have been issuing warnings on various Facebook groups set up to help refugees. One of them urges people to print a map showing where mines are located: "Good maps for printing that can help refugees! Share please," the post says.
Migration Aid, a civil initiative of volunteers in Hungary helping refugees, has also posted warnings telling people to only use highways and avoid walking across fields.
"Please pay attention. ... Many minefields are not marked ... so tread carefully and stick to clearly visible roads; highway, railway and local roads are totally secure," another Facebook post in both English and Arabic reads.
At least 198 have been killed by mines since 1996 in Croatia, and more than 300 have been injured, according to the Croatian Mine Action Center.
While the Croatian government and citizens involved with clearing the mines have made significant progress in locating mines and hope to clear suspected minefields by 2019, Red Cross officials said they were very concerned that massive floods in 2014 could have unearthed and displaced hundreds of mines.
Mine-removal and ordnance-disposal experts are now being sent to eastern Croatia on the border with Serbia, Reuters reported.