Aung San Suu Kyi, the de facto leader of Myanmar and a Nobel Peace Prize laureate, said Tuesday that those who violate human rights in the country's crisis-hit Rakhine state will be punished, but she did not publicly criticize Myanmar's military, which has been accused of killing and terrorizing the country's Rohingya ethnic minority.
More than 410,000 Rohingya have fled the country in what the United Nations has described as a "textbook example of ethnic cleansing," with security forces and local militia reportedly burning villages and shooting civilians.
"Human rights violations and all other acts that impair stability and harmony and undermine the rule of law will be addressed in accordance with strict laws and justice," Suu Kyi said in Myanmar's capital, Naypyidaw, in her first speech since recent violence erupted in the country's northern Rakhine state.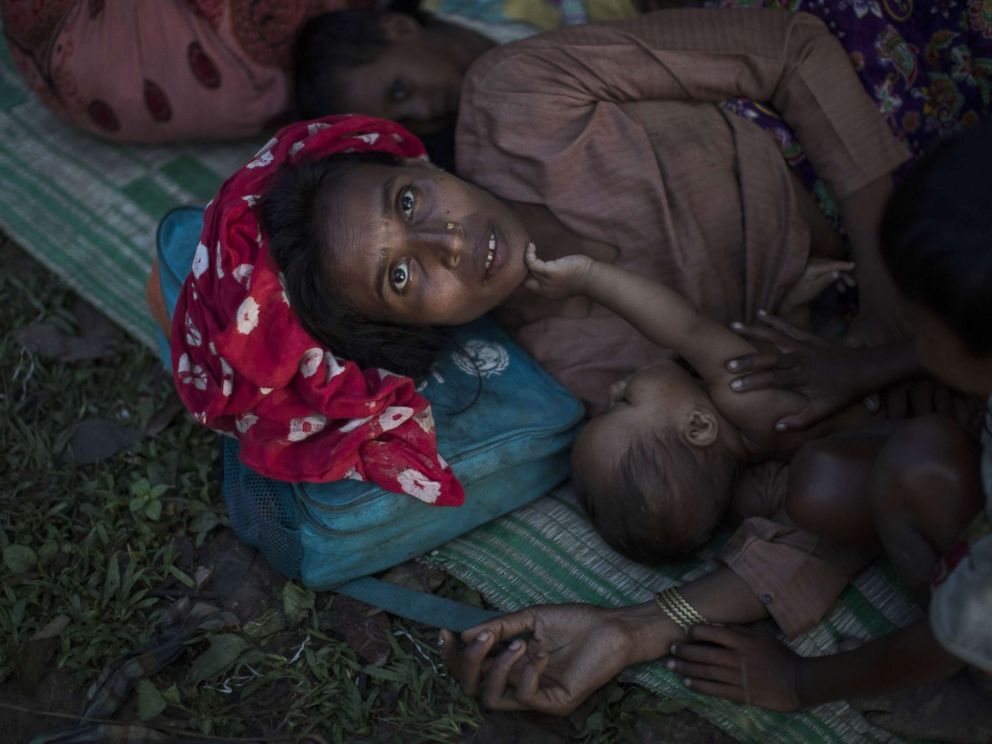 She said that most Muslims are staying in their homes and that more than 50 percent of their villages are intact, but that she is "concerned" to hear that many are fleeing to neighboring Bangladesh.
"We want to understand why this exodus is happening," she said. "We would like to talk to those who have fled as well as those who have stayed."
A new analysis by Human Rights Watch of satellite images from Myanmar's Rakhine state shows the near destruction of 214 villages. A military campaign by Myanmar's security forces has destroyed thousands of homes across Maungdaw and Rathedaung Townships, Human Rights Watch said.
"These images provide shocking evidence of massive destruction in an apparent attempt by Burmese security forces to prevent the Rohingya from returning to their villages," Phil Robertson, deputy Asia director at Human Rights Watch, said in a statement.