— -- Hundreds of American citizens are stranded in Nepal, with many sheltered at the U.S. Embassy and others desperately looking for flights at the Kathmandu airport, in the wake of the devastating 7.8-magnitude earthquake this weekend.
Eighty-five American citizens are sheltering in the embassy, according to the U.S. State Department, while another 220 Americans are at the exclusive American Club in Kathmandu.
The State Department said today that four Americans were killed in Nepal, all in the Everest base camp area.
There have been hundreds of inquiries about the welfare and whereabouts of American citizens, according to the U.S. Embassy in Kathmandu. The State Department estimates there were thousands of Americans in Nepal when the earthquake struck, but the department said it does not have authoritative numbers for missing Americans.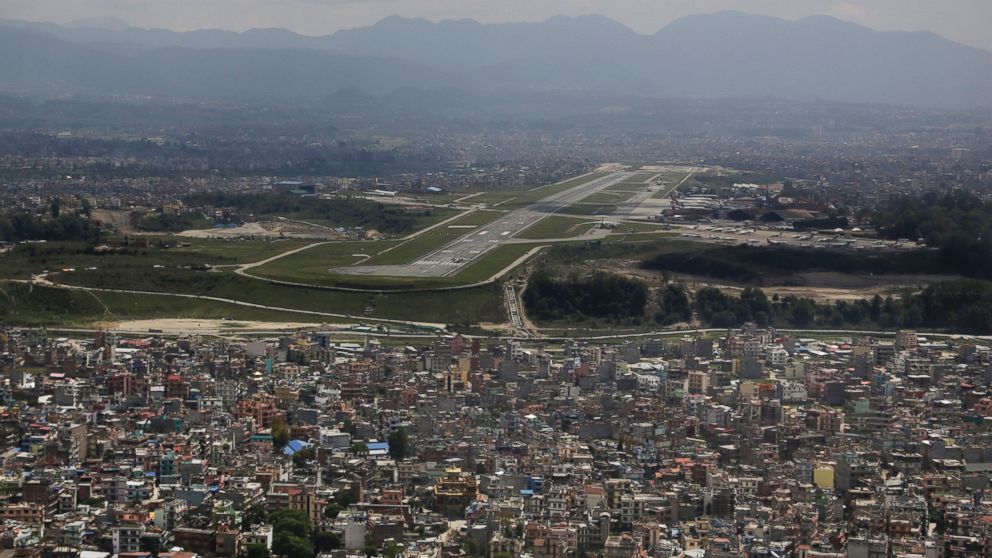 About 3,000 U.S. citizens reside in Nepal, and 3,000 to 4,000 Americans usually visit the country during this tourism season, according to Ineke Stoneham, press and information officer with the public affairs section for the U.S. Embassy Kathmandu.
Many Americans, including Alex Diaz of New York, are waiting at the Kathmandu airport, which Diaz described as a "complete madhouse."
Diaz told ABC News some people have been stranded at the terminal for days where they are sitting and tracking flights.
"Every so often one lands and that airline's people scuttle to the super crowded gates or they run out of fuel and divert and everyone madly dashes out to the ticket counters," Diaz said. "You just don't know which ones will leave."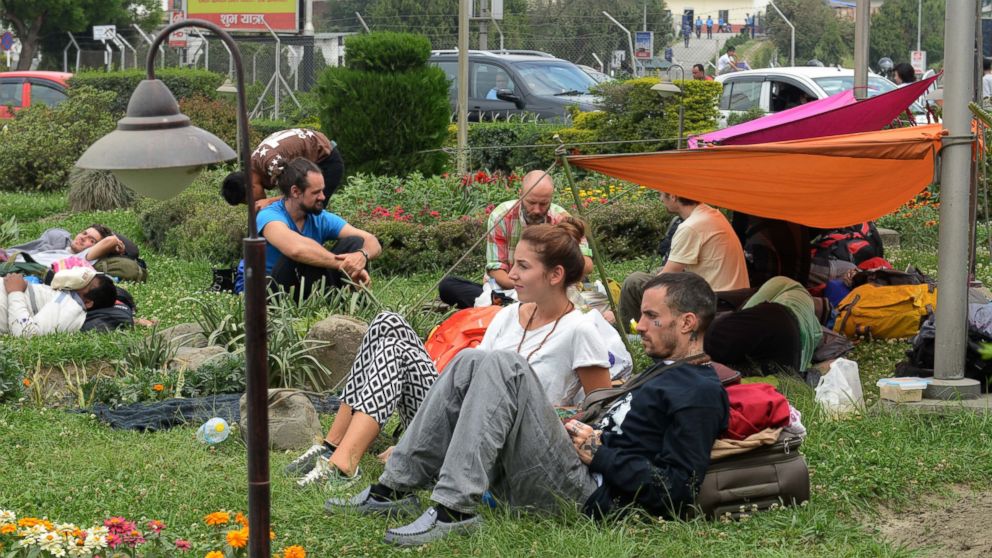 But unlike those at the Kathmandu airport looking to flee, Chicago native Ayal Weiner-Kaplow, who's now in Kathmandu, says he plans to stay to help with the recovery.
"I've been here for six months and the country's given me so much," he told ABC News. "It sounds cliche but I would feel not good leaving in this time right now and want to stay and help as much as possible."
Weiner-Kaplow says most people are sleeping outdoors in fear of aftershocks. He said he has been sleeping outside the Israeli Embassy.
"Some people have started to go back into buildings, but most people are still sleeping in tent cities," he said. "They're not even public parks, they're just open areas in the city."