A visit by Nikki Haley, the U.S. ambassador to the United Nations, to a U.N. camp in South Sudan today was cut short after hundreds of people protesting South Sudan's president descended on the event she was attending, according to a spokesman for the US mission to the United Nations.
Haley was meeting with civilians impacted by the South Sudan conflict when a group of several hundred people demonstrating against President Salva Kiir approached the event, the spokesman said.
Haley's security team determined it was not safe and escorted her away, "cutting the event short by a few minutes," the spokesman said.
The demonstrators were pro-American and supported Haley, according to the spokesman.
"The situation just got a little out of hand and our security colleagues decided it was better to be safe and depart a little early," the spokesman said.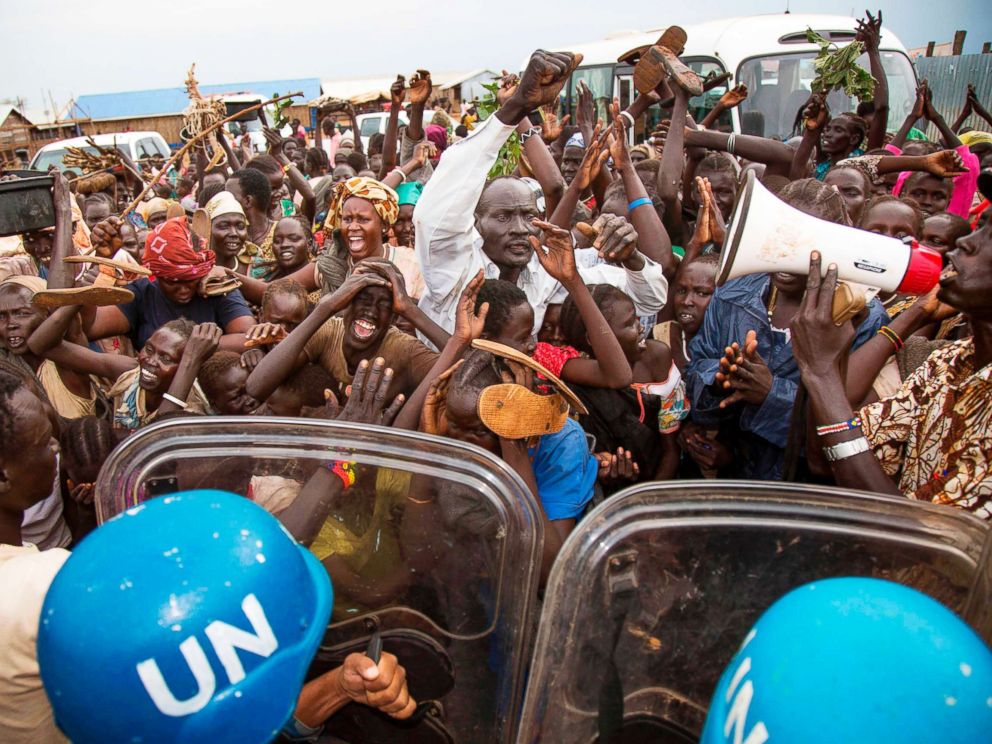 Haley continued with the rest of her schedule elsewhere in the country before flying out of the capital, Juba, as scheduled, the spokesman said. She is now in Kinshasa, the Democratic Republic of the Congo, according to the spokesman.
Haley met with Kiir earlier in the day, but Kiir was not at the event at the U.N. camp. After the meeting, Haley said that her conversation with Kiir was "very frank" and that the United States had lost trust in South Sudan's government, according to the U.N. mission in South Sudan.