— -- North Korea is celebrating its successful test launch of an intercontinental ballistic missile (ICBM) by issuing a series of commemorative stamps.
One of the stamps shows North Korean leader Kim Jong-un pensively writing at his desk as the projectile fires off in the background.
Another stamp shows Kim and a military leader pumping their fists in celebration, with the country's flag waving high above planet earth and a missile shooting off beside it. Several stamps feature close-up hero images of the missiles.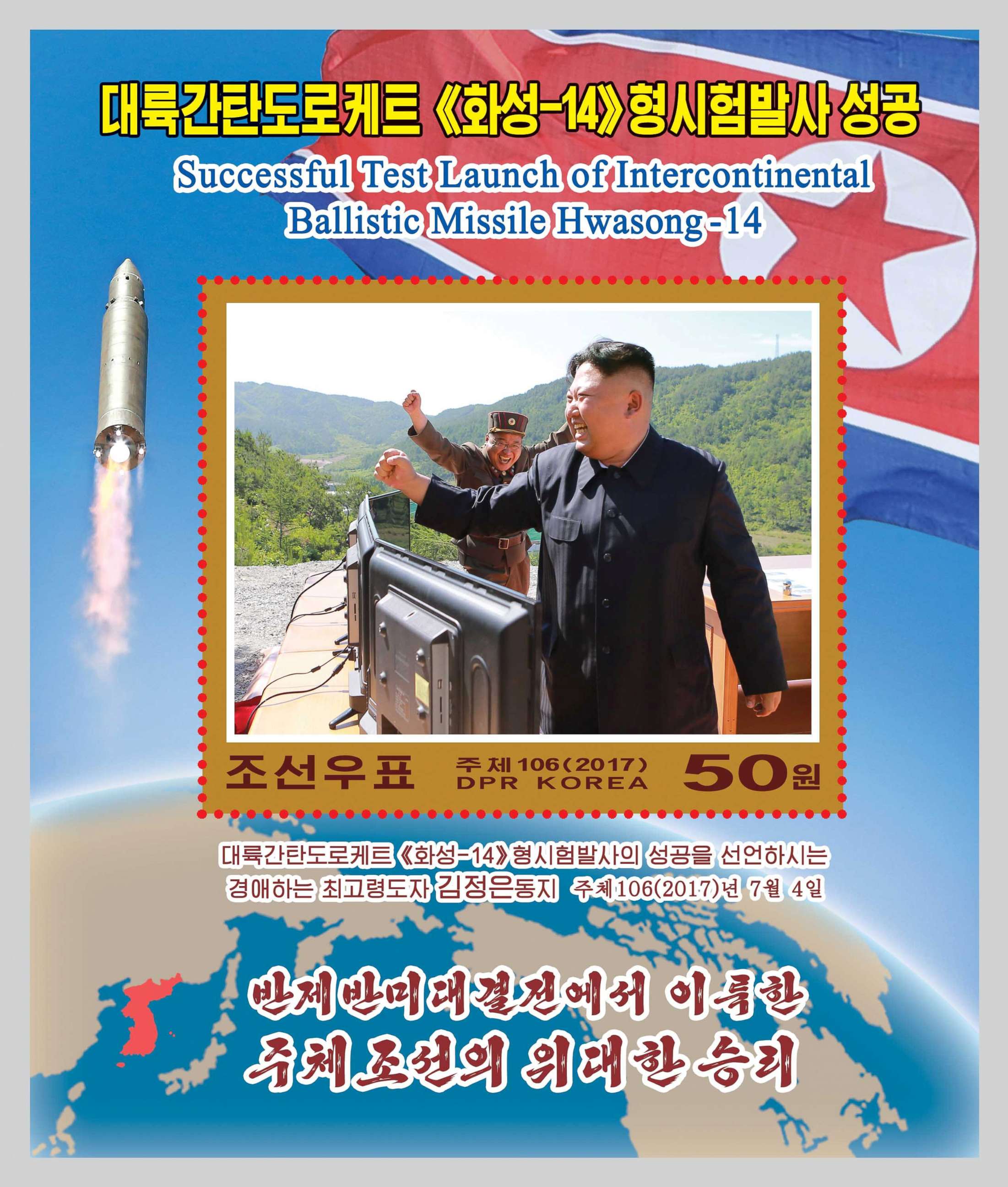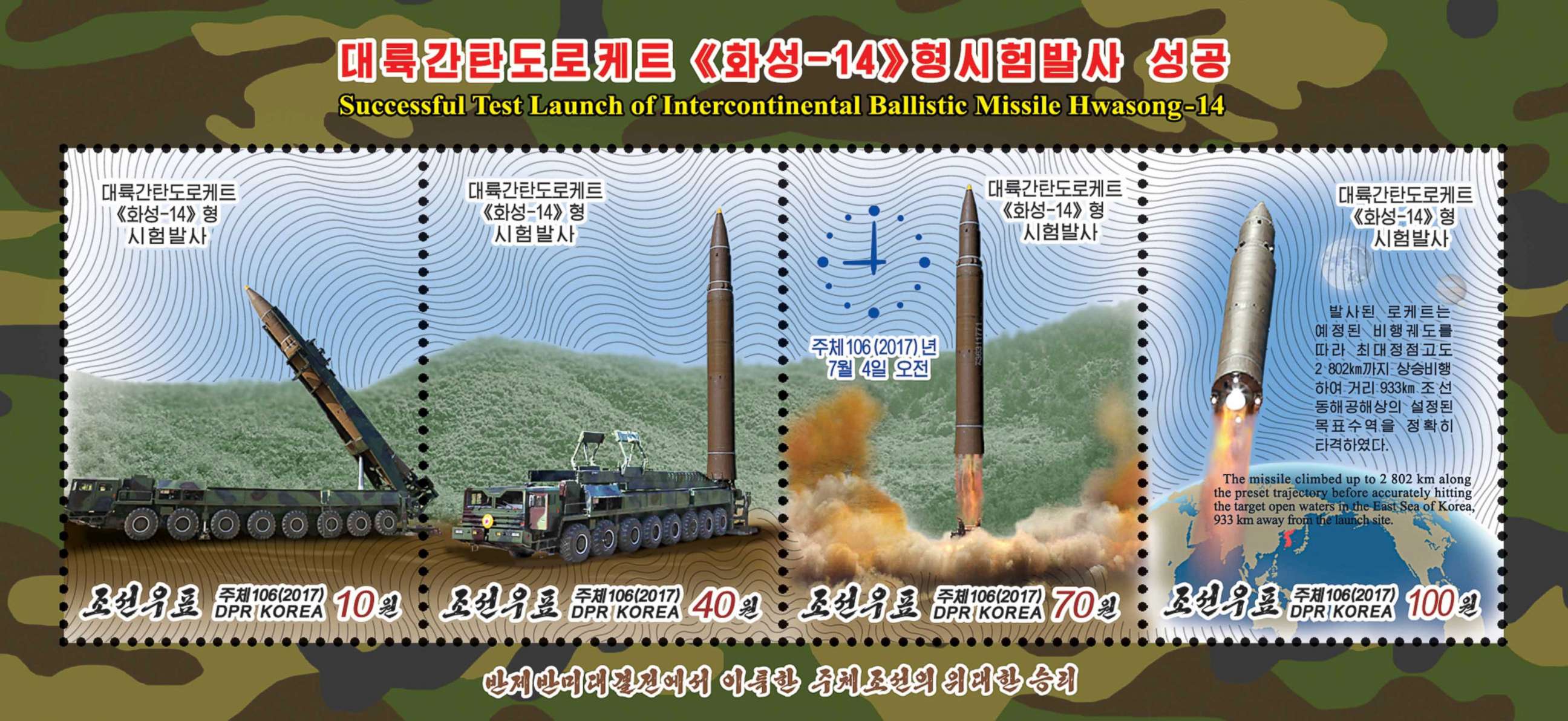 North Korea has been agitating tensions with Asia and the U.S. this year by launching 11 ballistic missile tests.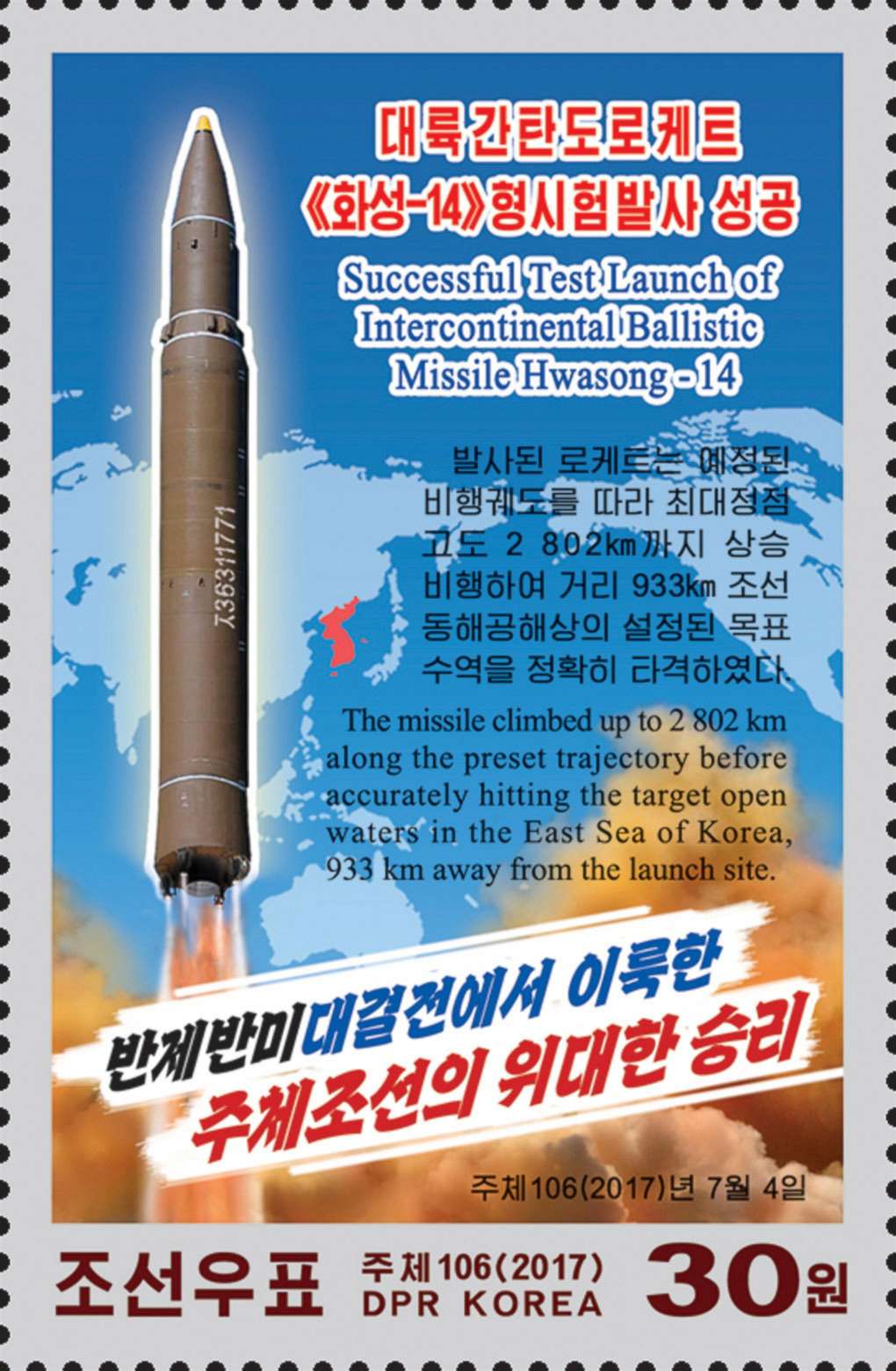 Last month, the isolated regime defied a U.N. ban by testing ICBM's on America's July 4th holiday and again on July 28th.
In response, the U.N. Security Council unanimously approved new sanctions to penalize North Korea, which threaten to slash a third of the country's $3 billion export revenue.
Nikki Haley, the United States' ambassador to the U.N., said the sanctions package represents "the single largest economic sanctions package ever leveled" against North Korea.
Yesterday, North Korea said through a state run news agency that it would take "thousands-fold" revenge against the United States in response to the sanctions.
North Korea often commemorates significant events with stamps.
The country also released a series of stamps denouncing the U.S. through violent, anti-imperialist artwork last month, according to Quartz.