North Korea is continuing to build intercontinental missiles despite President Donald Trump's summit with North Korean dictator Kim Jong Un, according to U.S. intelligence evidence cited by The Washington Post.
The newspaper cites officials familiar with the intelligence, who say North Korea is working on "one and possibly two liquid-fueled ICBMs at a large research facility in Sanumdong," the same facility where the communist country previously built intercontinental ballistic missiles.
Jeffery Lewis, the director of the East Asia Nonproliferation Program at the James Martin Center for Nonproliferation Studies, who was also quoted by the Post, told ABC News, "[The Washington Post] is reporting on a leak that North Korea is constructing one or two ICBMs at Sanumdong. We were asked to provide an independent opinion. We had previously identified the facility in question and were able to corroborate that the site continues to be active. Similarly, we independently found the enrichment plant at Kangson."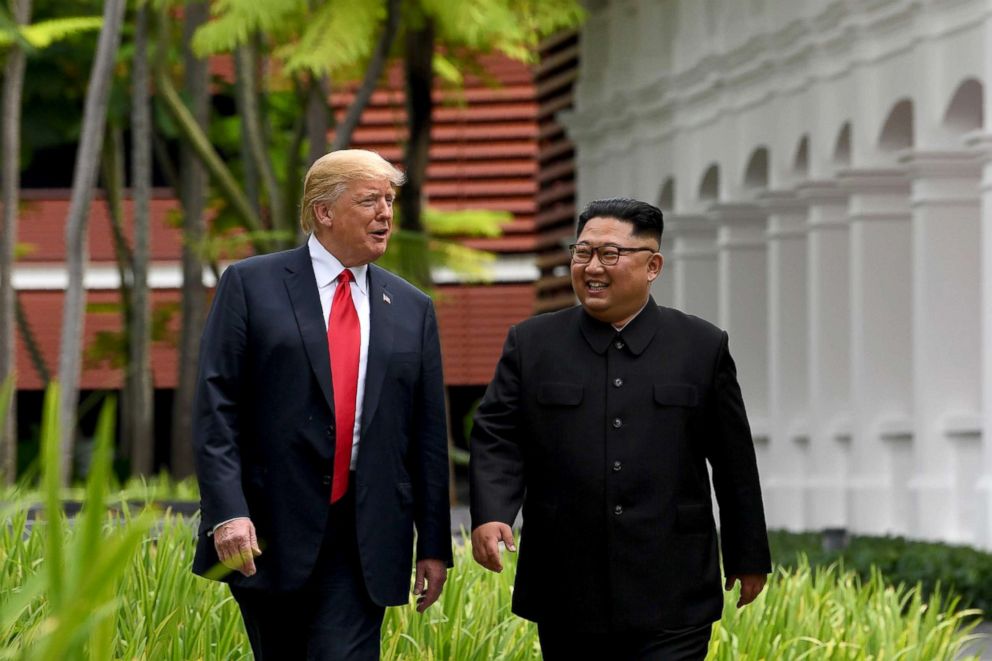 Senior North Korean officials have discussed a strategy of deceiving the Trump administration on the number of nukes and ICBMs it has, according to the Post report.
The CIA declined to comment to ABC News on Monday night.
The country first tested an ICBM on July 4, 2017, which flew about 577 miles into the Sea of Japan. The country tested a second ICBM on July 28, 2017 and a third on Nov. 28, 2017.
Secretary of State Mike Pompeo was asked whether North Korea was continuing to make submarine-launched ballistic missiles during a contentious hearing on Capitol Hill last week. He declined to answer that, but he did say that North Korea continues to produce fissile material, the fuel for nuclear bombs, and that there are no U.S. or international inspectors on the ground to see what North Korea is doing at its facilities.
The James Martin Center reported on July 19 it had found evidence of the Kangson facility, which was being used to enrich uranium.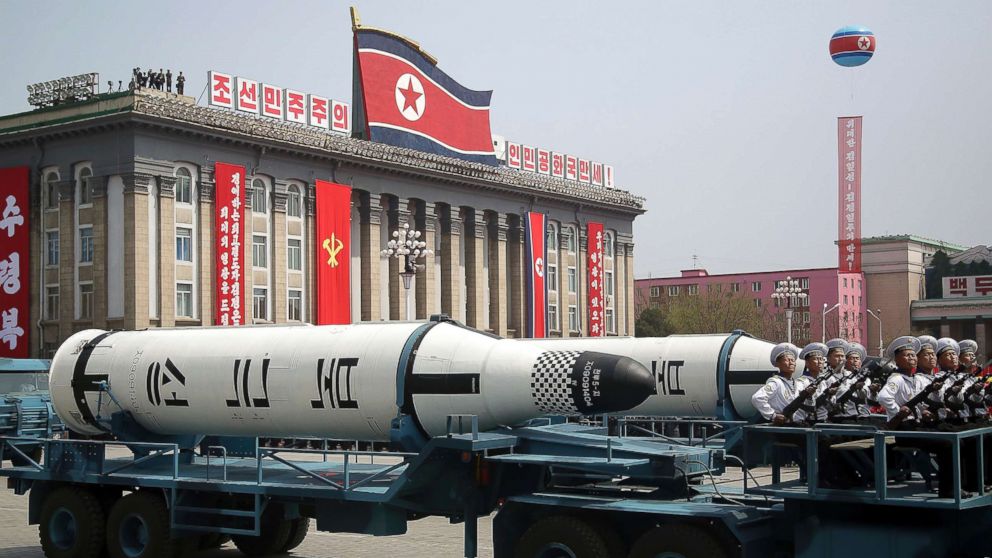 Sen. Ed Markey, D-Mass., asked Pompeo at that hearing about whether North Korea was still producing material for nuclear weapons.
"Senator, I'm trying to make sure I stay on the correct -- yes, that's correct," Pompeo responded. "Just trying to make sure I don't cross into classified information, I'm not trying to hesitate. Yes, they continue to produce fissile material."
Trump, who met with Kim in Singapore on June 12, declared North Korea was no longer a nuclear threat to America the next day.
Trump and Kim signed an agreement which included North Korea committing "to work toward complete denuclearization of the Korean Peninsula."
"We have the framework for getting ready to denuclearize," Trump told ABC News' George Stephanopoulos following the summit. "He's de-nuking the whole place. I think he's going to start now."
North Korea has not conducted any nuclear tests since Sept. 3, 2017. The country invited foreign journalists to view its demolition of the Punggye-ri nuclear site, where all of its testing was done, in late May.