The Trump administration is expecting North Korea to return up to 200 sets of remains believed to be American service members who died during the Korean War, three U.S. officials confirmed.
Planning is underway to receive the remains from North Korea in the coming days, but an actual transfer date and location has not yet been finalized, the officials said.
One official said though it was unclear where the handover of remains could occur, they would ultimately be taken to Hickam Air Force Base in Hawaii where the Defense Department has a lab to identify remains of missing U.S. service members from all wars.
The expected return of U.S. remains from North Korea was first reported by CNN.
During a press conference last week after his meeting with North Korean dictator Kim Jong Un, President Trump said he'd asked Kim for the return of U.S. remains from the Korean War and that Kim had agreed.
"I asked for it today. And we got it," said Trump. "That was a very last minute. The remains will be coming back. They're going to start that process immediately."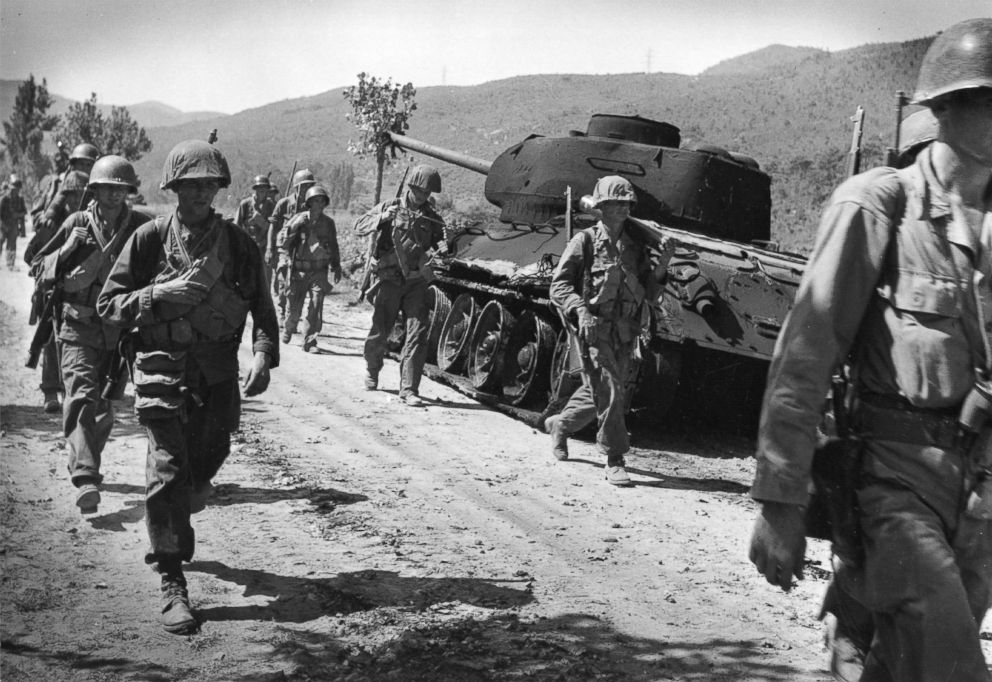 The Defense POW/MIA Accounting Agency (DPAA) estimates that there are 7,697 Americans unaccounted for from the Korean War. Of those, approximately 5,300 are expected to be located inside North Korea.
"On several occasions in the past, DPRK officials have indicated they possess as many as 200 sets of remains they had recovered over the years," DPAA said in a release on Monday. "The commitment established within the Joint Statement between President Trump and Chairman Kim would repatriate these as was done in the early 1990s and would reinforce the humanitarian aspects of this mission."
From 1990 to 1994, the U.S. recovered 208 caskets with as many as 400 remains contained inside of them, DPAA said. From 1996 to 2005, 229 additional caskets were found and transferred.
DPAA has identified locations where they believe there are major concentrations of remains inside North Korea.
Twelve hundred are believed to be in POW Camp Burial Sites and 1,000 could be located near the Korean Demilitarized Zone or DMZ. There are also believed to be 184 individual remains at a cemetery in Pyongyang.
Remains that are able to be identified are transferred to the deceased individual's family members. Unidentified remains are kept at the National Memorial Cemetery of the Pacific and the DPAA's Laboratory in Hawaii.
In recent years, about 100 sets of unknown remains from the Korean War buried at the cemetery have been disinterred for identification by the DPAA.