One of the most visible images of North Korea has long been how grey and monotone the country is, like a black-and-white movie. Bare mountains, vast stretches of empty roads with no cars except rundown bicycles, concrete buildings with many broken windows, store signs in all similar off-white fonts with few products on display, dark nights without electricity, and practically everyone wearing same grey communist style utilitarian jumpsuits or at times plain black suits.
There is only one color that would stand out: red, used on communist style slogans displayed on buildings, walls, and even engraved on mountain rocks that reads "Together for our eternal great leader" or "Retaliation with brutal punishment (to United States of America)!"
But in the past few years, slow but gradual color in fashion and style is emerging, especially in Pyongyang where relatively affluent officials in the communist party reside.
Video and still photos taken in the capital of North Korea show women in hot blue sequin dresses and ivory platform high heels, touting fake Burberry handbags.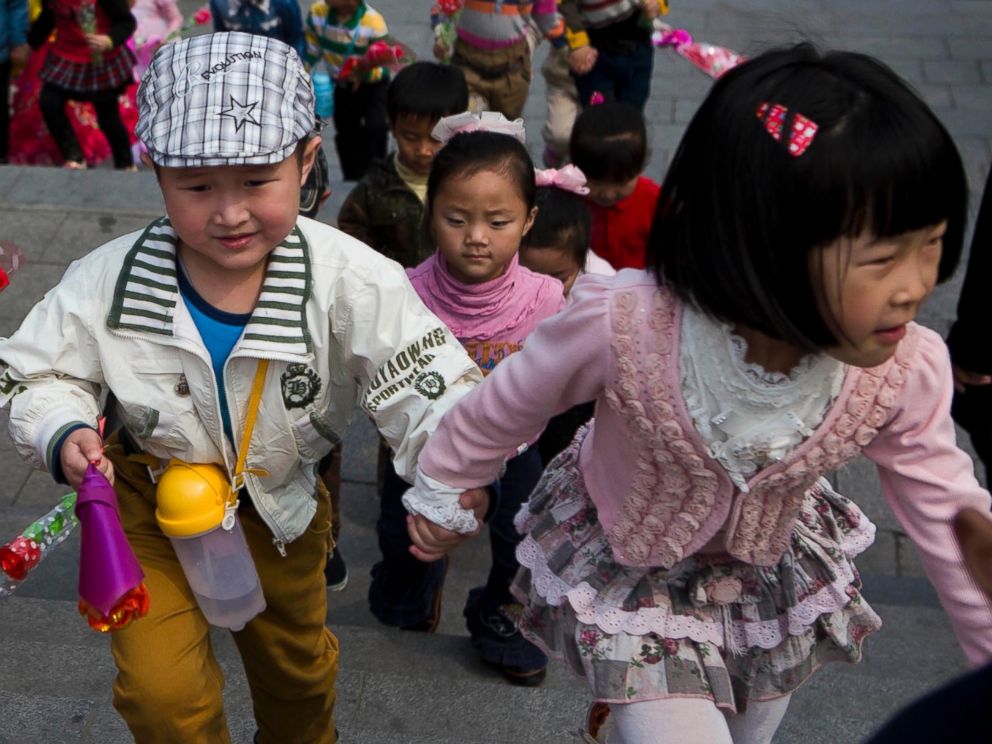 "What struck me the most was sun umbrellas," said Stephen Schuit, an American professor and business consultant who visited North Korea on a nine day tour in June. "These umbrellas were very elaborated, colorful, and golden. Everyone was golden, even more so than South Korean women. I was struck by that."
Inside North Korea's Summer Camp for Kids
Detained Americans to Face Trial in North Korea
Kim Jong-un's Baby Photos Foreshadow His Future
Pink is the new black in North Korea. A North Korean reporter accompanying their national sports team competing at Asian Games Incheon 2014 in South Korea last week caught media attention here when she showed up carrying a sleek baby pink hard suitcase instead of the usual black duffle bag. North Korean state television female anchors and reporters wear color pink almost every night - varying from champagne pink to Barbie pink.
The trendsetter behind this transformation, many analysts say, is the new leader Kim Jong-un and his wife, both known to be in their early thirties. Wives of previous North Korean leaders – Kim's late father and late grandfather - have rarely been spotted in public. But Ri Sul-ju has publicly accompanied Kim on numerous state events from the beginning of his rule, even displaying affection in public such as holding hands, which had been taboo in North Korea.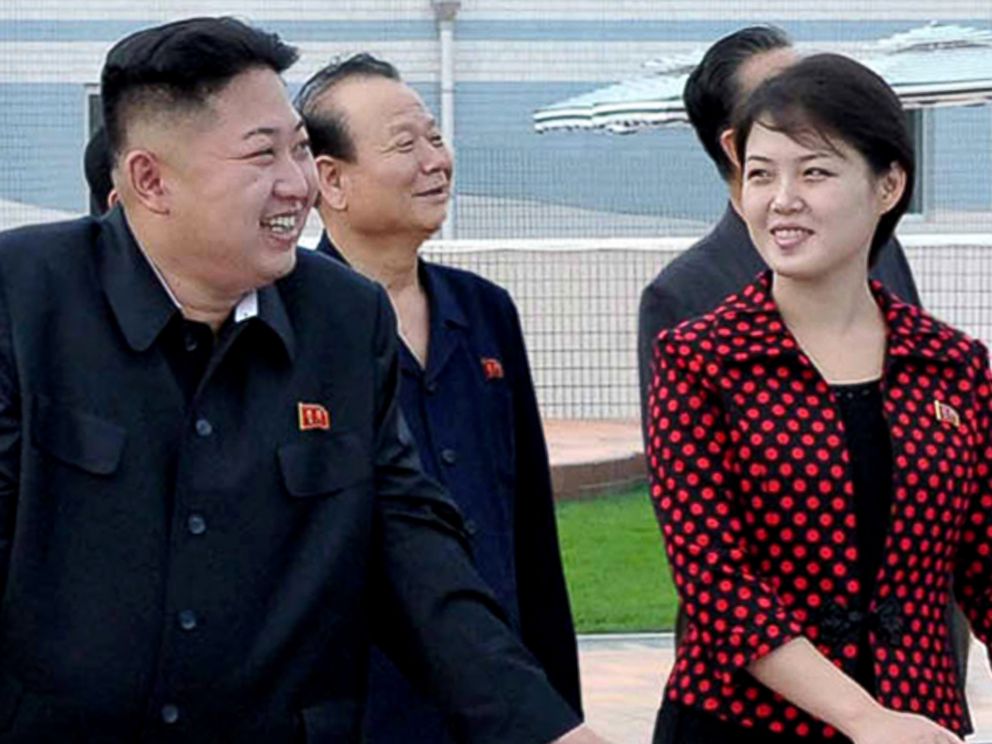 Ri astonished North Korea watchers when she sported a plush leather quilted Christian Dior handbag in August 2012. Since then her figure hugging dresses, bolero jackets, dotted prints, and kill hill platform shoes have become in fashion to Pyongyang ladies.
"Traditionally, dark colors meant power. Bright colors implied capitalism and weakness. But ever since South Korean TV dramas penetrated underground, people saw and felt what it's like," explained Jang Jin-sung, a North Korean defector now running an online North Korean news website based in South Korea. "Sense of envy and yearning for pretty colors was already there for a long time. But when Ri Sul-ju started wearing them, that was a green light."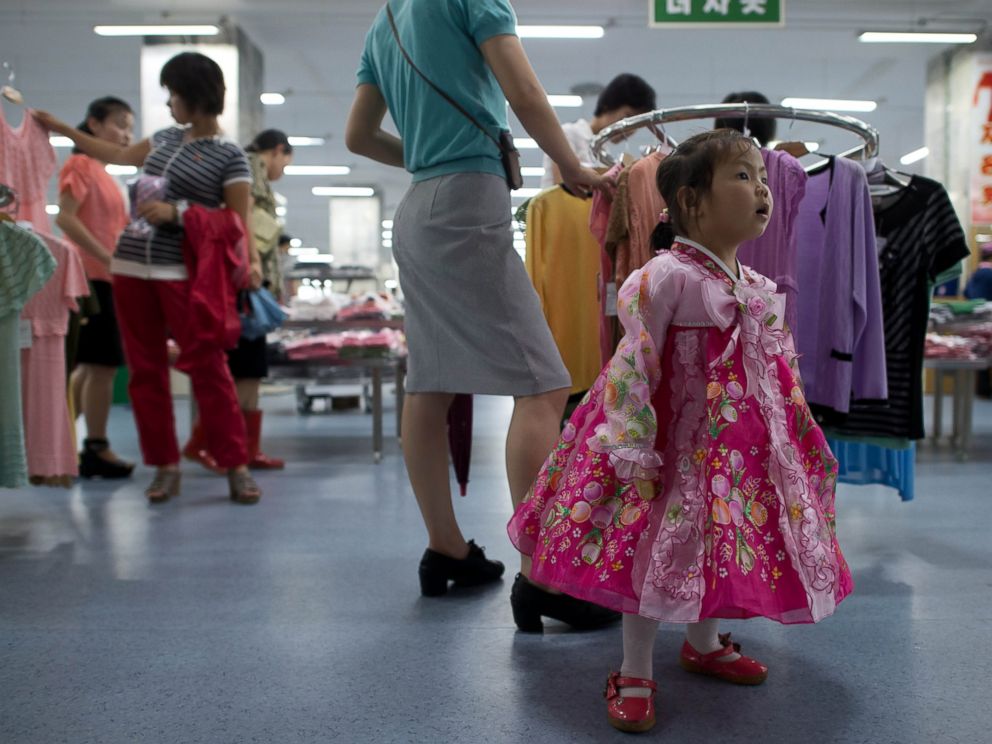 With imports of clothes, shoes, and accessories from China surging in the black market, children are also enjoying the vivid colored outfits. "You'd be surprised. They look no different from South Korean kids," said Schuit who took pictures of school children in Pyongyang dressed in bright colors and carrying Mickey Mouse and Winnie the Pooh backpacks. But for the record, Walt Disney cartoons are not seen in North Korea and these kids certainly do not know that these characters are actually American-born, said Jang.
Minkyeung Cha, Minjun Kim, and Inyeong Kim contributed to this report