— -- There was no formal meeting planned, but with President Obama and Russian President Vladimir Putin attending the same international summit, it was impossible for the political foes to avoid one another.
In periodic run-ins throughout the day, the two leaders discussed several key issues, including Iran, Syria, and Ukraine, the White House confirms.
"On three occasions throughout the day, for a total of approximately 15-20 minutes, President Obama had an opportunity to speak with President Putin," according to National Security Council spokesperson Bernadette Meehan.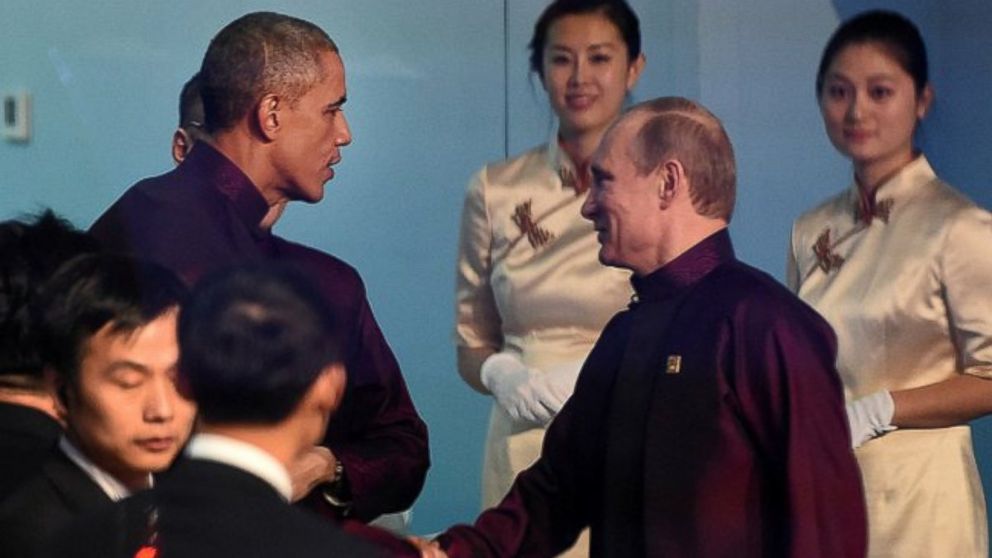 Putin's spokesman said the two leaders "have managed to use pauses at the summit several times to talk. They focused on the issues of bilateral relations, the situation around Ukraine, Syria and Iran."
Relations between the U.S. and Russia are at their lowest point since the Cold War, amid disputes over Russia's intervention in Ukraine.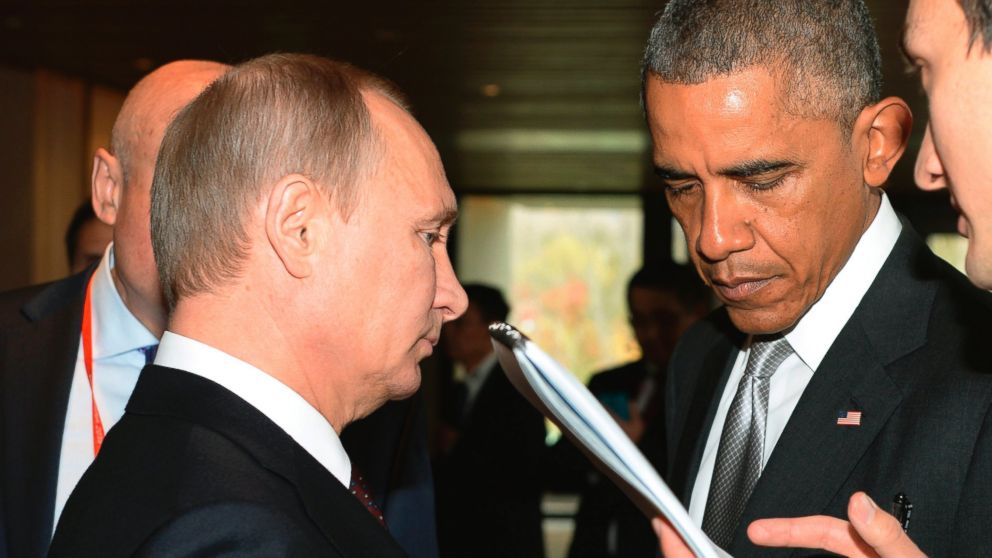 Cameras caught the two leaders crossing paths on the sidelines of the APEC Summit, as they came first face-to-face for the first time since June. At times, their interactions appeared friendly. At one point, Putin even reached out to pat Obama on the shoulder.
The Kremlin even released a rare photo of Putin smiling as Obama greeted him before the APEC class photo.
Other moments, however, revealed the signature tension between the two leaders.