LONDON -- A Paris police department employee killed three officers with a knife at police headquarters in the heart of the French capital on Thursday, before being shot dead at the scene, authorities said.
The alleged assailant was a 45-year-old man who had worked at the police headquarters since 2003, Paris prosecutor Remy Heitz told reporters.
Heitz said that four people had been killed and that the motive behind the attack was unknown. It was not immediately clear if the fourth person was the attacker or another individual.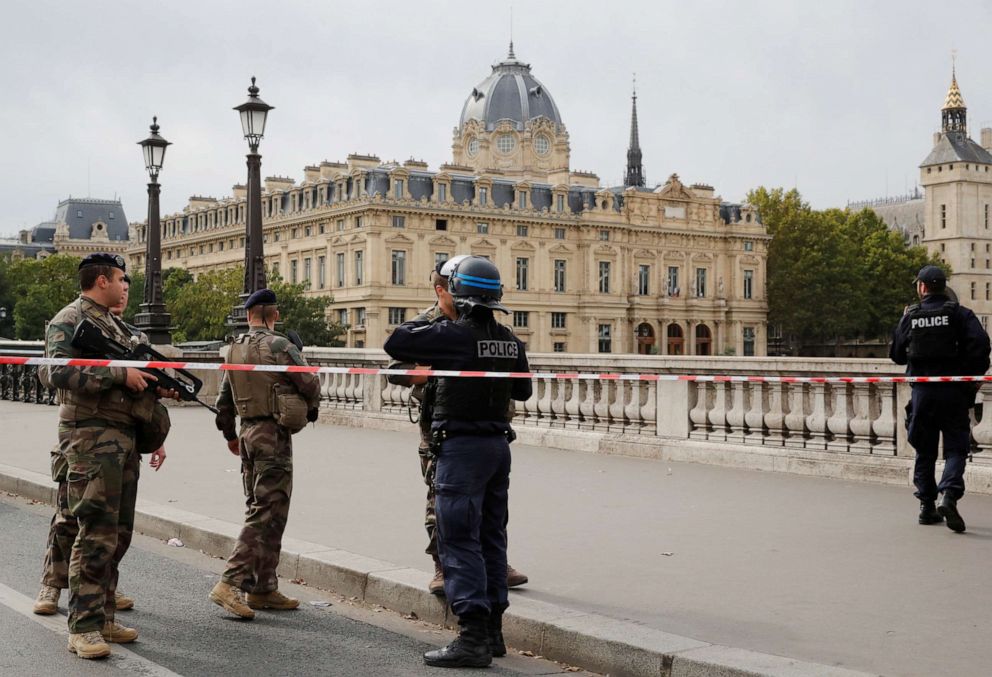 The attack apparently started in an office and then continued elsewhere inside the headquarters, which is located just across the street from the Notre Dame Cathedral, according to the Associated Press, which cited a French police union official.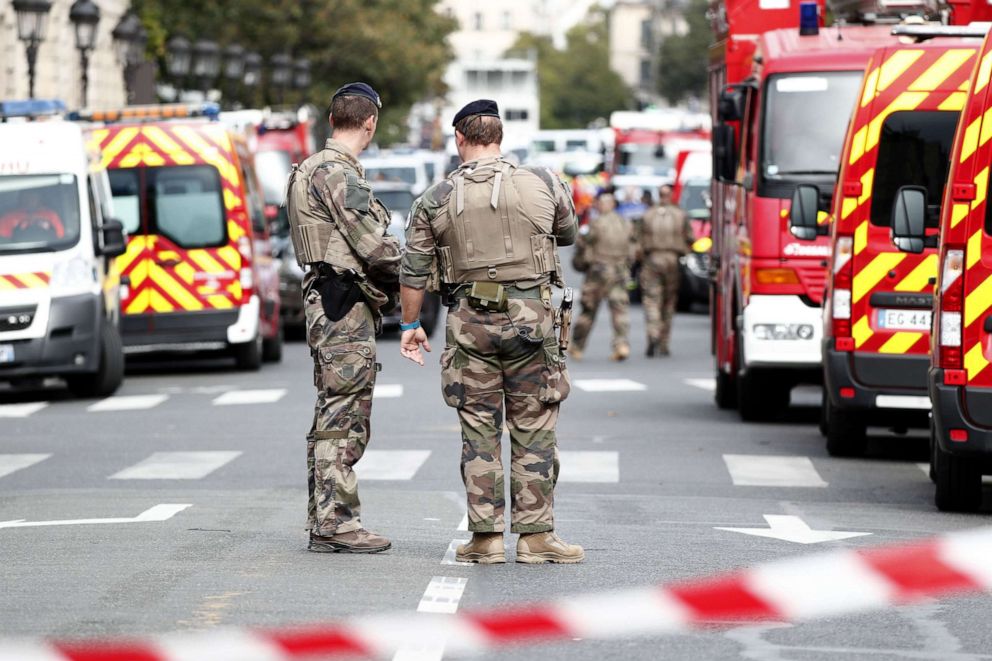 Paris Mayor Anne Hidalgo wrote on Twitter in French that "several" police officers lost their lives in the "appalling attack."
"The toll is heavy," she tweeted.
Authorities were searching the alledged attacker's home Thursday.
ABC News' Alice Chambers and Ibtissem Guenfoud contributed to this report.