When the judge presiding over Oscar Pistorius' case begins sentencing hearings next month, experts said that the paralympian's disability could be a factor in whether he gets the maximum 15 years in prison or a much lighter sentence, even no prison at all.
Pistorius was cleared of murder in the shooting death of his girlfriend Reeva Steenkamp, but convicted today of culpable homicide -- roughly equivalent of manslaughter -- and discharging a gun in a public area.
Judge Thokozile Masipa, who will decide on Pistorius' sentence, set Oct. 13 for the hearings to begin. The maximum sentence for culpable homicide is 15 years.
"There is no prescribed sentence for culpable homicide in South African law. The sentence can be decided at the discretion of the judge based on the weight of evidence and circumstances surrounding the incident," veteran defense lawyer Gordon Scheepers told ABC News.
Oscar Pistorius Guilty of Culpable Homicide
Oscar Pistorius' Ex-Girlfriend: It Could Have Been Me
Oscar Pistorius' Trailblazing Judge Has Reputation for Toughness
"The circumstances in this case include the fact that Pistorius is a double amputee, who, according to all indications, has a fragile mental state," Scheepers said.
A psychiatrist who has examined Pistorius said the paralympian known as the Blade Runner was being treated for depression and that he was in danger of becoming suicidal if he couldn't continue his treatment.
If Masipa decides to send Pistorius to prison, he will not be the only disabled person to be incarcerated. Convicted rightwing killer Phil Kloppers, who is a wheelchair bound paraplegic, was released earlier this year from the Leeuwkop Prison in Johannesburg after spending 20 years behind bars.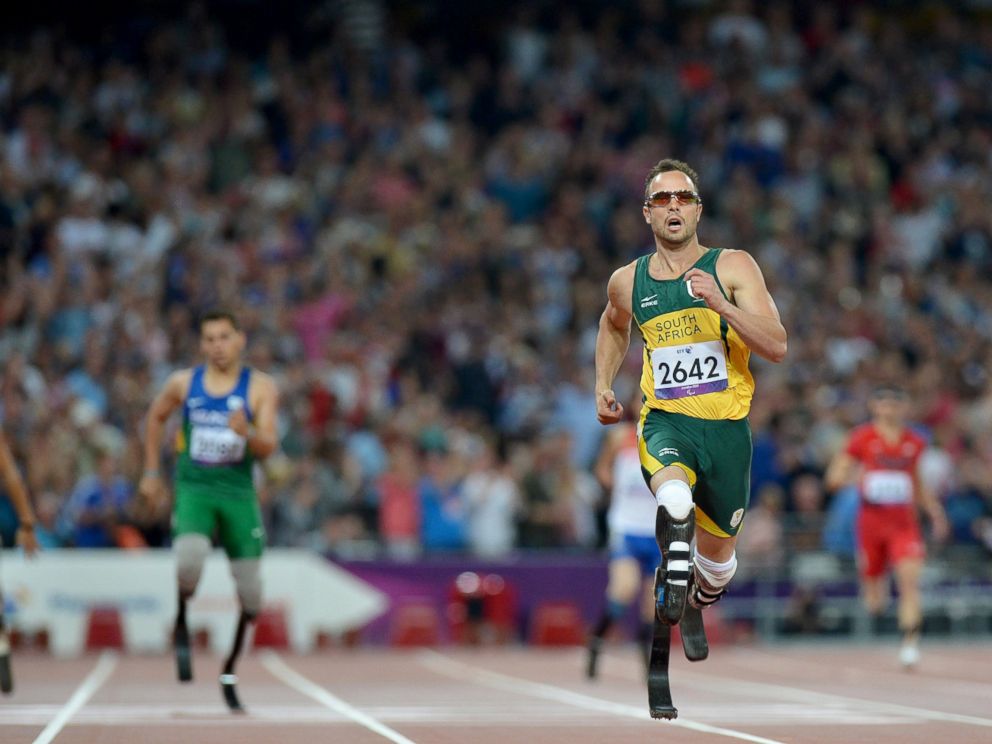 Criminology professor Anni Hesselink, who regularly visits detainees in jail, told ABC News that there are several disabled prisoners in Pretoria's Kgosi Mampuru II prison.
"One male inmate has an amputated leg and, as far as I have been able to establish, he has never complained about the treatment he has received in prison."
South Africa's prisons are notoriously overcrowded and violent places, but the nature of Pistorius' disability, and his vulnerable mental state, could afford him some extra protection.
"Pistorius's prosthetic legs could be deemed potentially dangerous weapons. His celebrity status could also could make him the target of attacks, threats or extortion," says Hesselink, adding that "this could mean that Pistorius will likely be kept largely separate from other prisoners."
Scheepers says authorities would be careful not to be seen to be giving Pistorius special privileges, but his high-profile reputation would inevitably play a part.
"I think high-profile cases are more susceptible to special treatment because both the system itself gives them more attention and there's more scrutiny to how they're treated from outside," he says.
Potentially difficult for an elite athlete who followed a meticulously balanced diet, Pistorius could be forced to live off prison meals made up often of little more than ground corn, stews and low-quality meat, although his disability may also mean he can request a special diet.
The Department of Correctional Services said in a statement this week that prisoners with disabilities could be entitled to separate rooms depending on the vulnerability caused by the disability.
"Inmates are accommodated in line with their type of disability. However, each case is based on its own merits," said the department. The risk of the disabled inmate and his or her needs must be assessed within six hours of admission to prison.
Disabled prisoners are also given a chance of being granted medical parole.
Pistorius was born with fibular hemimelia, or the congenital absence of the fibula in both legs. When he was 11-months old, doctors amputated both legs below the knee.