'Panicked' burglars flee London jewelry store heist on mopeds, colliding with a pedestrian
No arrests have been made.
October 10, 2017, 7:29 AM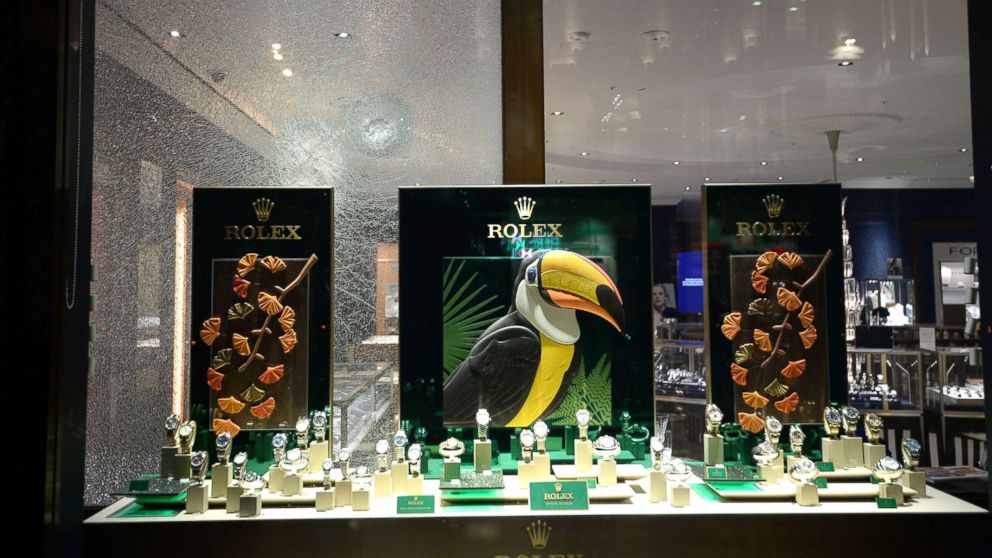 — LONDON -- Three "panicked" burglars -- armed with a hammer, ax and bats – forced their way into an upscale jewelry store in London Monday night, breaking display cabinets, stealing "high-value" jewelry and escaping on mopeds, one of which collided with a pedestrian, police said.
The thieves raided the Mappin & Webb store on Regent Street in Central London before joining three accomplices waiting outside. All six escaped on three mopeds, two sitting on each, in three different directions, police said.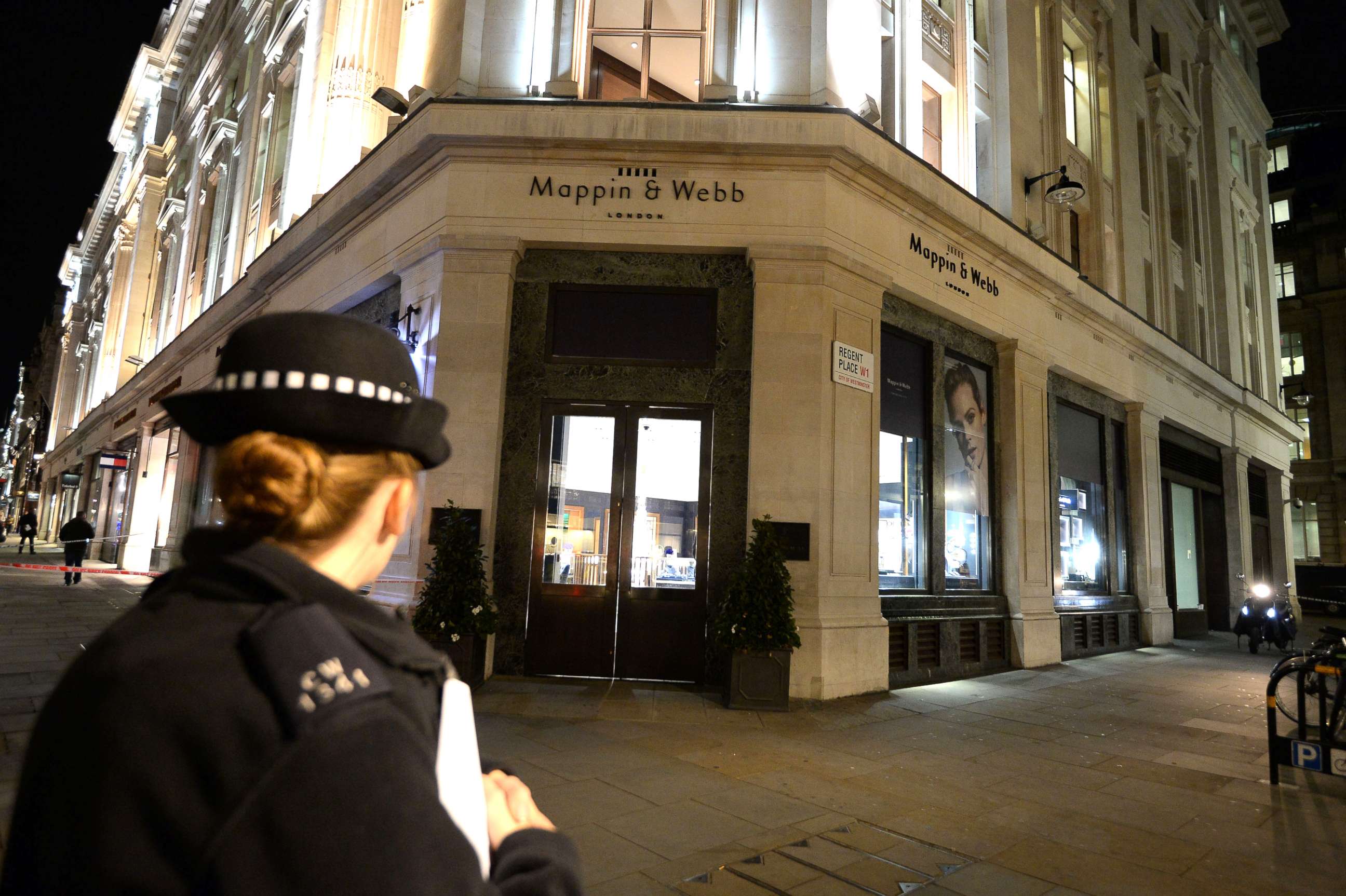 "All the suspects wore dark motorcycle clothing and black motorcycle helmets and a weapon has also been recovered at the scene," Matt Hollands, detective constable with London's Metropolitan Police, said in a statement.
One pair of robbers collided with a pedestrian. A bicyclist also swerved to avoid the scooter and crashed into a wall, police said. The culprits abandoned the scooter and another moped was later found outside the store where the burglary took place.
"We know that the group panicked and rode recklessly in different directions to escape," Hollands said. "Thankfully, no members of the public were seriously injured."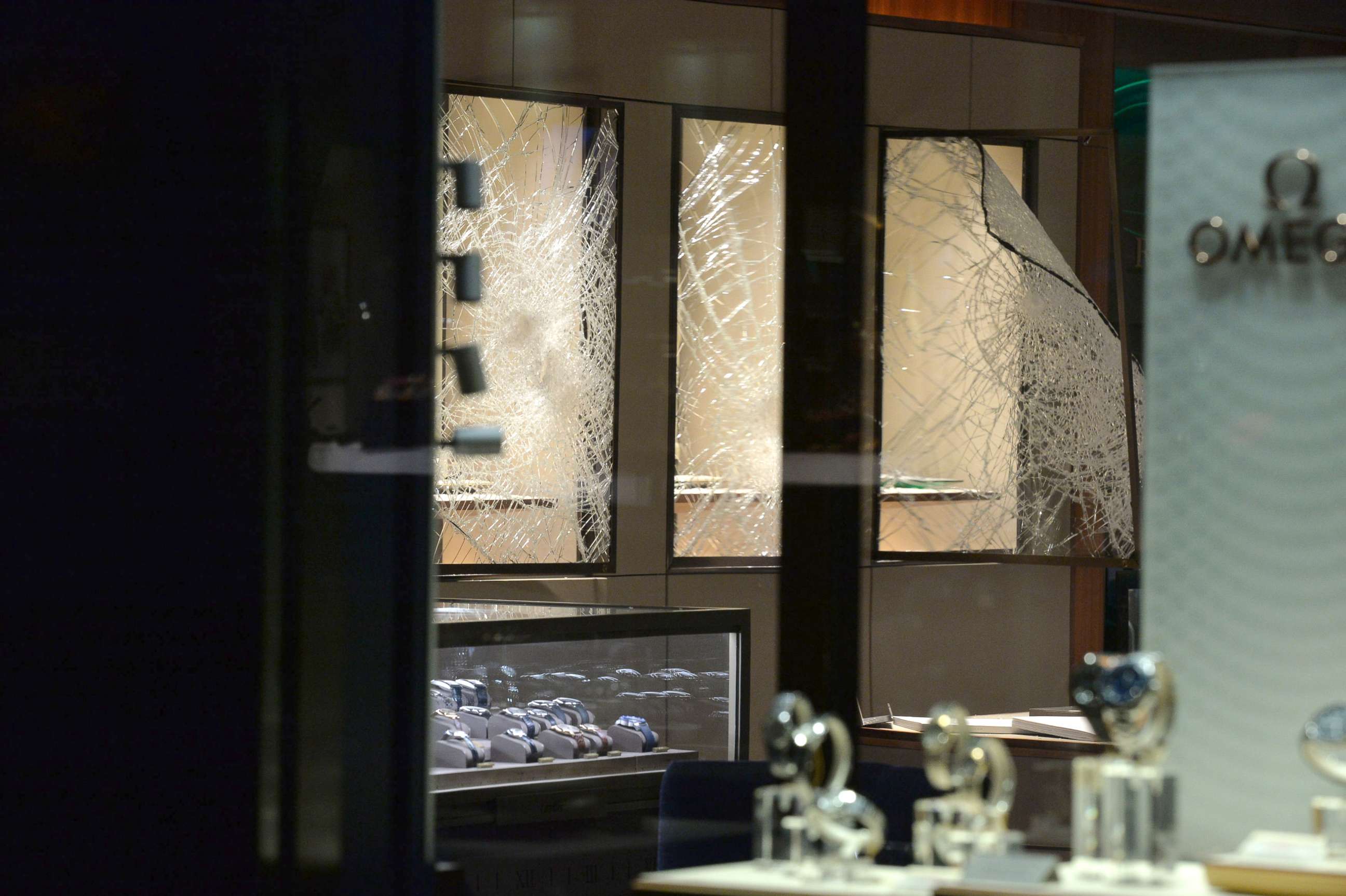 Police were alerted to the robbery at 7:18 pm local time Monday. No arrests have been made.
Mappin & Webb's customers over the decades have included Winston Churchill, Grace Kelly, Marie Antoinette, Charles Dickens and the last Czar of Russia Nicholas II, according to the store's website.