Paris Attacks: Concertgoer Describes Chaos During Bataclan Concert Hall Siege
Ginnie Watson said she heard gun shots and saw people start to panic.
November 13, 2015, 11:36 PM
— -- Ginnie Watson was sitting on the first floor balcony of the Paris concert venue where Eagles of Death Metal were playing Friday evening when she heard what sounded like "high-pitched" shots.
At first she thought it was a stunt by the band.
"I heard people scream. I even saw this one girl she was really crying and panicking. That when I was like thinking to myself, I said, 'is this really an attack?,'" Watson, who had been watching the show at the Bataclan, told ABC News.
"I've never been in a shootout before in my life so at first I was thinking to myself, 'this is a joke.' So I was like you know, has the band put together a little joke for us," she said.
But then, she said, the shots continued and Watson realized something was very wrong.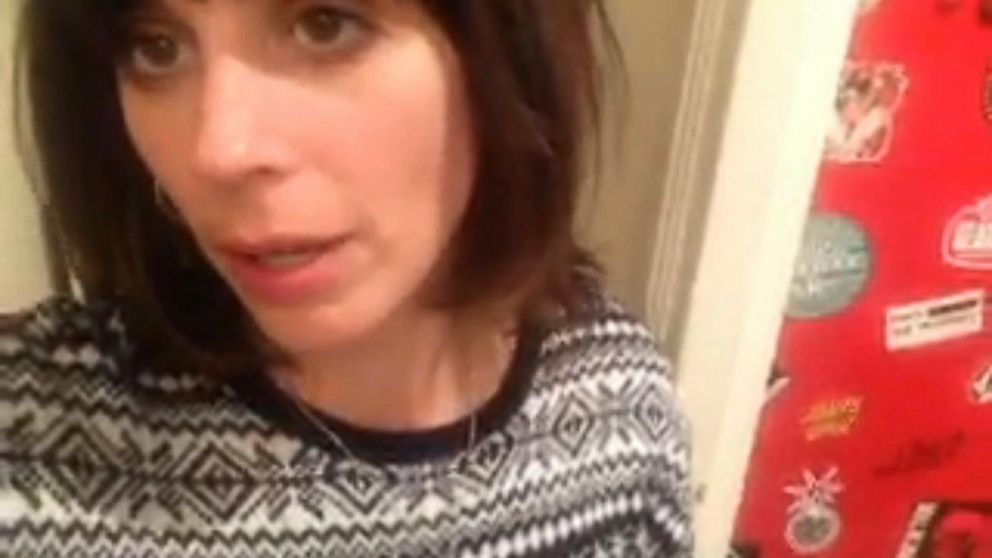 "People were running away and I could see from where I was from the balcony down the stairs where the shots had come from," she said. "Then all of a sudden people on the balcony started getting up and panicking and that's when I ducked."
Watson said she immediately saw other people at the concert with "gruesome" wounds, before she and a friend made their way to an exit of the venue -- one of six locations hit by attacks that killed at least 120.
"My friend, the girl I was with...had like two people next to her shot down," Watson said. "I saw this other guy with his white shirt basically drenched in blood. It was pretty gruesome, but didn't think about that because all I was thinking about was just getting away."
Watson said after she and her friend got out on the street, they walked to the Bastille, and along the way they started telling people what had happened and tried to call the police.
"I was really quite lucky because some people go stuck in the venue," she said. "It's a horrific experience and nobody can I mean nobody can justify what they did. It's awful. You can't just go into somebody's concert and just shoot innocent people it's ridiculous."
Eagles of Death Metal, a band from California, were in Paris for a sold-out concert. Michael Dorio, the brother of one of the bandmates Julian Dorio, told ABC News his brother told him the band members were able to escape out of the back door.
"He said they were mid-set playing six songs in and they heard the gun fire," Michael Dorio said. "They couldn't really see because of the lights and quickly all kind of hit the deck on the stage and um instinctually just ran to the back of the stage, backstage through the exit doors and took off running."
"[He] said it was louder than what they were even playing," Dorio continued. "So they you know, by the time they put two and two together they could understand that it was machine guns, multiple machine gunfire."
Dorio said his brother told him that he thought about the theater held a capacity of about 1,500 people, and he thought the band were some of the first people out.
"They were probably one of the first groups of people to be able to exit being that they were on a stage with you know very accessible exit doors right behind them. So they could just literally turn around and go down and leave, so I think they were probably one of the first out," he said.
The band said in a tweet that it was trying to locate and account for the safety of its members and crew.
Three of the attackers at Paris' Bataclan concert hall -- where hostages were held -- were killed when they detonated their suicide belts, according to the city's prefect.
A total of four terrorists were dead in the theater, where another witness told ABC News she heard gunmen shout "Syria!" Four others were dead at other locations in the city, according to AFP, and French believe all of those responsible were dead, although they were looking for accomplices.
In addition to the hostage situation, there were attacks at five other locations -- the Stade de France soccer stadium, where Germany was playing France, as well as four other locations in the 10th and 11th districts.
Get real-time updates as this story unfolds. To start, just "star" this story in ABC News' phone app. Download ABC News for iPhone here or ABC News for Android here.