— -- A stabbing in the Finnish city of Turku on Friday that left two people dead and eight others injured is now being investigated as acts "with terrorist intent," Finland's national police announced Saturday morning.
"Due to info received during the night, the Turku stabbings are now investigated as murders w/ terrorist intent (2) and their attempts (8)," police tweeted.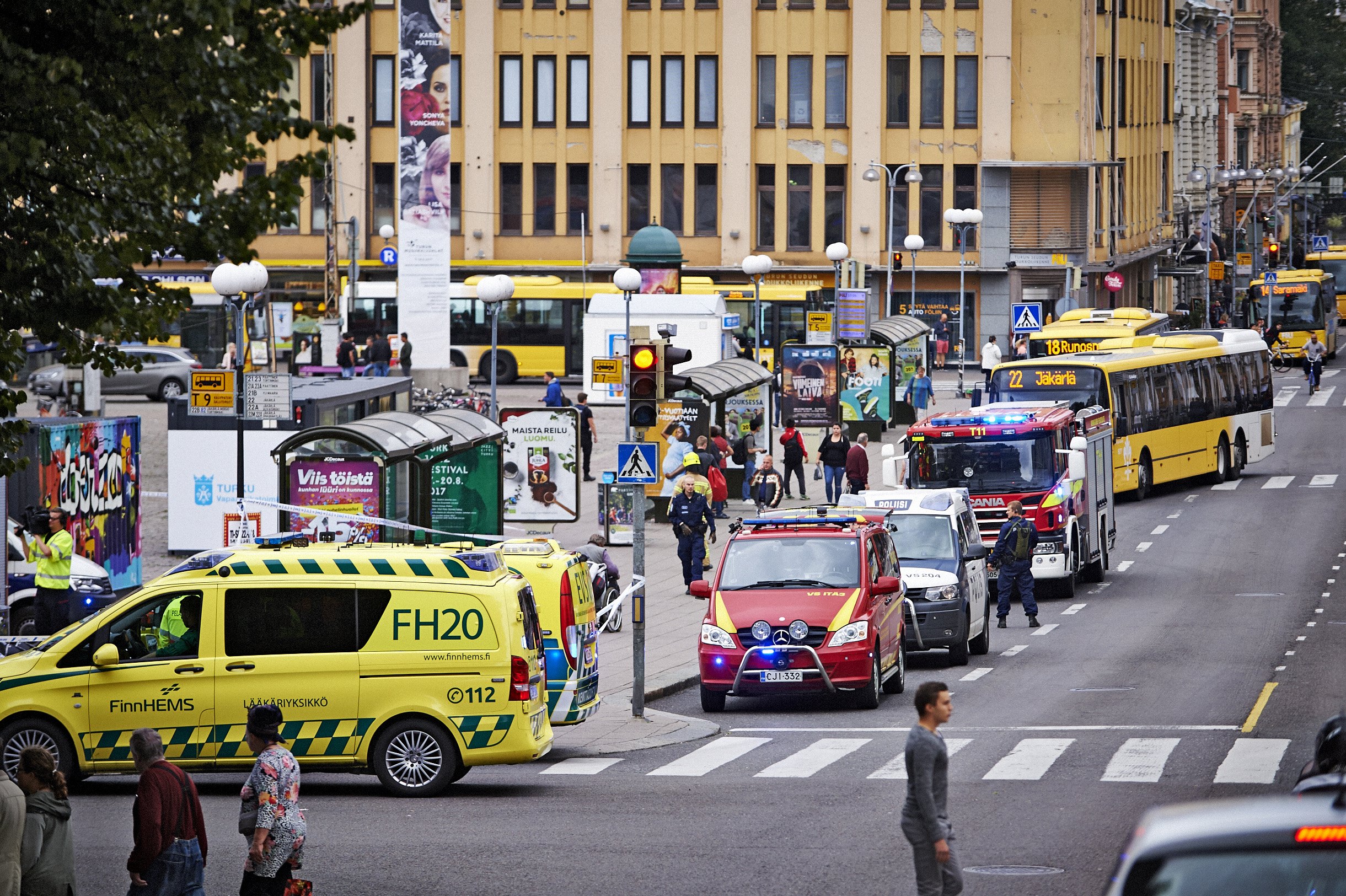 The suspect -- whom police identified as an 18-year-old Moroccan citizen but did not released his name -- stabbed the 10 individuals with a weapon, police said.
Authorities fired a single shot that hit the suspect in the thigh. The suspect is in police custody and is being treated at the hospital, police said.
Finnish police later declared it's "now safe to be in the city."
Police announced Saturday morning that the deceased victims were Finns, while the injured included one Italian and two Swedes.
Finland's interior minister said security is being stepped up across the country.
Authorities are continuing to investigate the case, including the suspect's identity and motive.
Finland's top police chief said it was too early to link the attack to international terrorism, The Associated Press reported.
Meanwhile, one person was killed and one person was injured in a stabbing attack in the German city of Wuppertal-Elberfeld today, according to police. Wuppertal police are still searching for the suspects related to the stabbings.
ABC News' Ben Gittleson and Sabina Ghebremedhin contributed to this report.