— -- The Australian government released several photos of a wing flap believed to belong to the missing Malaysia Airlines Flight 370.
The debris was discovered on Pemba Island near Tanzania in late-June and was transported to Australia for examination, according to a report released by the Australian Transport Safety Bureau (ATSB).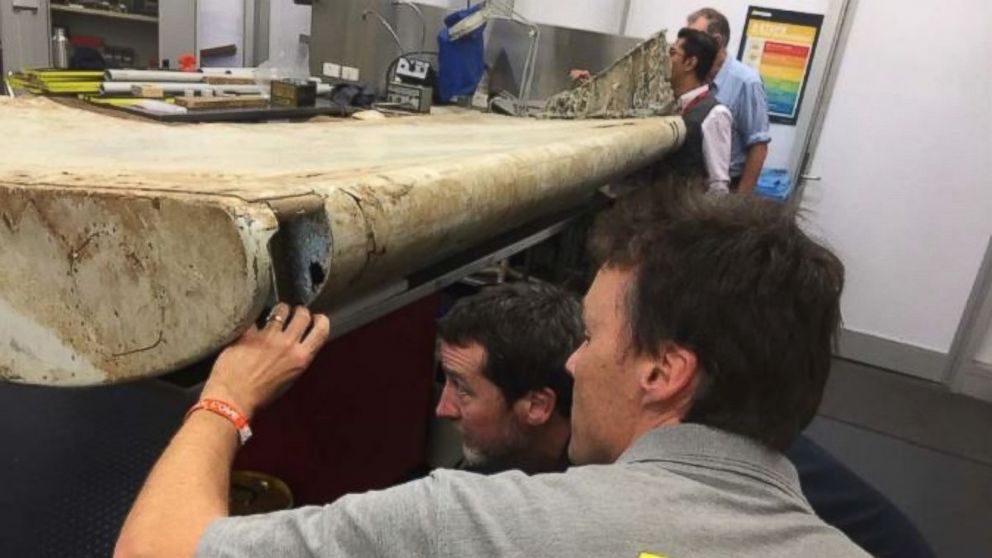 "Malaysia and Australia have worked with Tanzanian officials to assume responsibility for the item, believed to be an outboard wing flap," the ATSB said in a joint statement.
"The Australian Transport Safety Bureau is working with Malaysian investigators to ascertain whether it is from a Malaysia Airlines Boeing 777," the statement added.
MH370 went missing en route from Kuala Lumpur to Beijing in March 2014 while carrying 239 passengers and crew.
A wing piece that washed up on La Reunion Island in July 2015 was positively ID'd by French investigators as a part of MH370.
"Watching the progress of this I am, in one respect, not surprised that they have not found the airplane, because they were searching in a box that was predicated on the airplane running out of gas with no live pilot," ABC News aviation consultant John Nance said.
"But what we're finding in parts is more commiserate with the airplane having been ditched by a live pilot, and that would've been probably outside that box someplace. That airplane, if so, is largely intact on the bottom, somewhere.
He added: "Basically, if I were to see debris of any sort, any substantial numbers, from inside the cabin or inside the baggage compartment, then the ditching theory kind of goes away. But so far it's really on the table."