SEOUL, South Korea -- A member of a K-pop boy band is being investigated by South Korean authorities involving prostitution at a nightclub in Seoul, according to reports.
BIGBANG member Seungri, whose birth name is Lee Seung-hyun, allegedly introduced "escorts to foreigners to encourage them to invest in his business ventures," according to news agency Yonhap.
Seungri allegedly communicated these requests via a social networking app, Yonhap reported.
Seungri's management agency, YG Entertainment Inc, said in a statement that the alleged messages were "fabricated."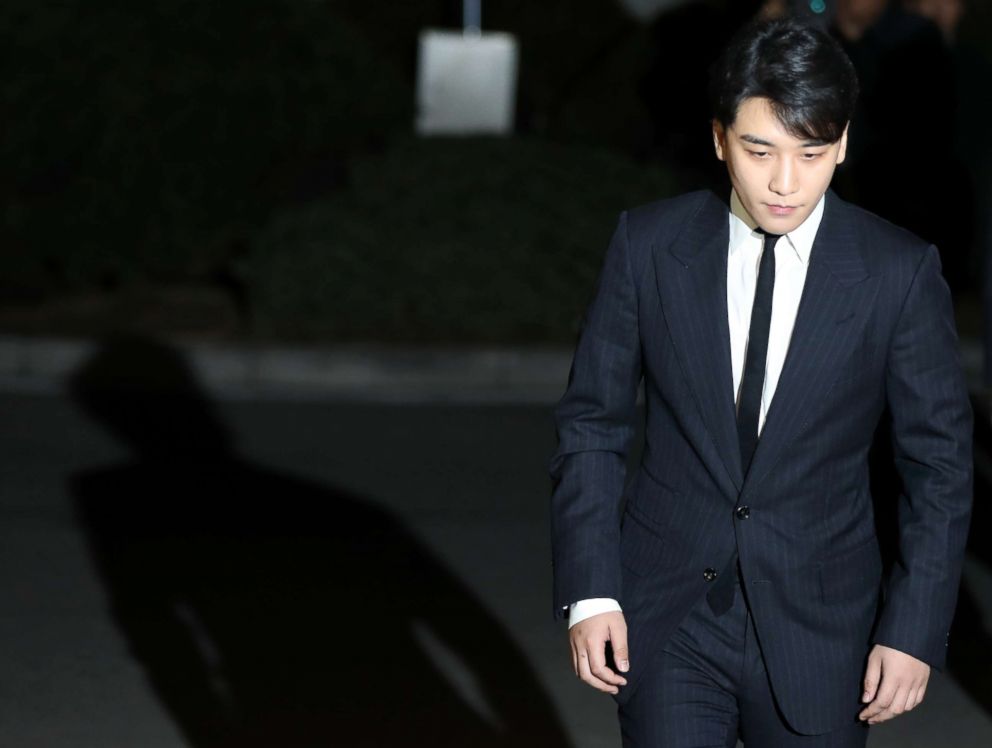 After the news broke, Seungri, 29, announced his retirement from show business on his Instagram account and apologized to fans.
"I decided to retire [from show business] acknowledging that the issue causing social controversy is too big to overcome. I will sincerely cooperate with police investigations," he said in a statement.
Seungri denies all allegations, according to Yonhap.
Regardless of the investigations, Seungri is required to attend mandatory military service starting March 25. National Police Agency Chief Min Gap-ryong told reporters in a press briefing Monday that the investigation will continue regardless.
"Even when Seungri goes to serve in the military, we will cooperate with the Defense Ministry to continue on with investigations," Min told reporters.
YG Entertainment did not immediately respond to questions from ABC News regarding Seungri.
Big Bang made its debut in 2006. Forbes Korea has ranked Big Bang as one of the most powerful celebrity groups in the country.