— -- The Pope had it his way.
Just before today's open air mass in Bolivia, the leader of the Roman Catholic church stopped by a nearby Burger King — not to eat but to prepare for mass.
The restaurant, draped with white curtains and surrounded by plainclothes Swiss Guard, served as the sacristy for today's huge open air mass in Santa Cruz. The sacristy is where the priest dresses, saying prayers as he dons each item of clothing.
He had been riding around in the Popemobile for about a half hour when his entourage pulled up to the Burger King, which had been reserved three days ago for the event because the restaurant is so close to the stage for the mass.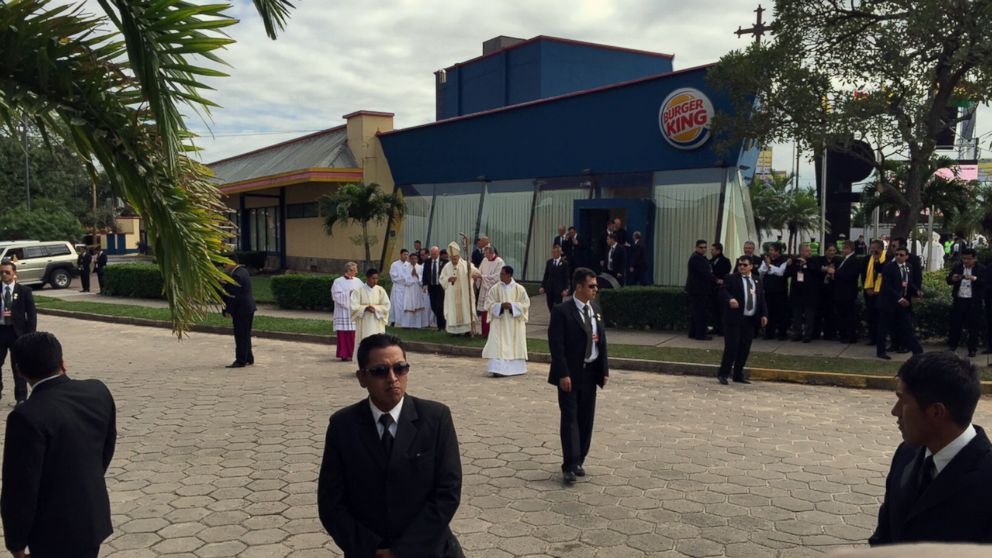 Throughout his trip to South America, Pope Francis has been stressing the need for social justice, preaching hard against a culture "where money rules, rather than service."
Francis has called for people to look beyond the pursuit of profit and look out for one another instead.
It's a message that resonates in Bolivia, South America's poorest country, where 60 percent of the population lives below the poverty line.
By late afternoon, the Burger King had reopened for business, but the altar and the papal throne from the mass were still inside.
Christian Vaca, the assistant manager of the Burger King, is hoping the pope's visit to his franchise will be good for business.
"Business has been hopping since he was here," he said. "It's really a blessing."