Firefighters in Australia successfully embarked on a secret mission to save the prehistoric -- and extremely rare -- Wollemi pine trees from the bushfires ravaging the country, officials said.
The country's Minister of Energy and Environment said that thanks to the mission, the trees that "survived the dinosaurs ... look like they'll survive these bushfires."
"Wollemi National Park is the only place in the world where these trees are found in the wild and, with less than 200 left, we knew we needed to do everything we could to save them," Matt Kean, the country's minister of Energy and Environment, said in a statement.
The exact location of the trees is kept secret from the public to prevent contamination, but four firefighters were asked to visit the site for the mission.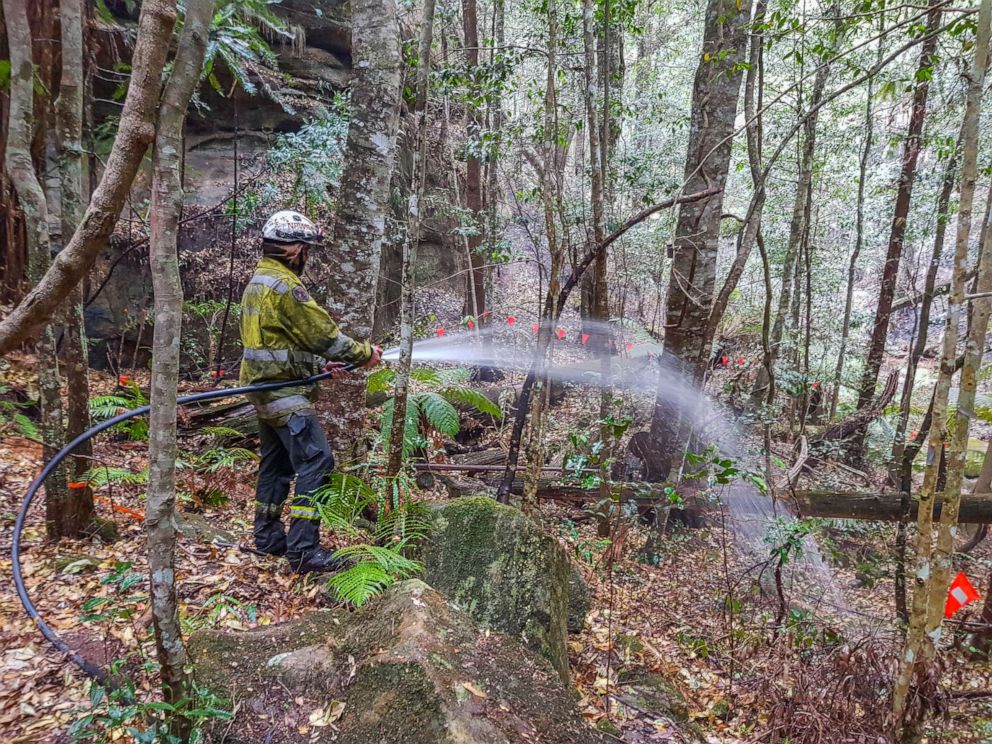 The operation involved air tankers spraying fire retardant and firefighters setting up an irrigation system in the gorge where the trees are located to increase moisture content on the ground, according to a press release from Kean's office.
As the fire approached the trees, helicopters dumped buckets of water on the fire edge to reduce its impact on the grove of trees, which are sometimes referred to as "dinosaur trees."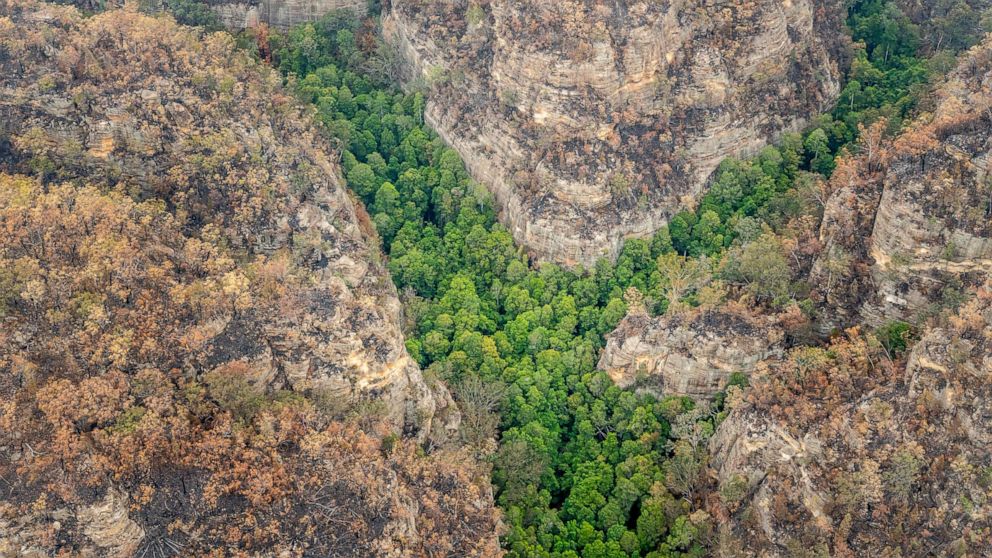 Until 1994, Wollemi trees were believed to have been extinct. Once officials realized some hundred still existed, they have worked to protect them. Because the trees are considered a "critical habitat," according to a spokesman for Kean, it is illegal for the public to go anywhere near them.
Wollemi National Park is located in New South Wales, a state that has been particularly devastated by the fires that began in September 2019.
As of Friday local time, 85 bush and grass fires were still burning, according to the New South Wales Rural Fire Service. Thirty of those fires were still not contained.
Yet heavy rain in the area offered reprieve and hope to many residents.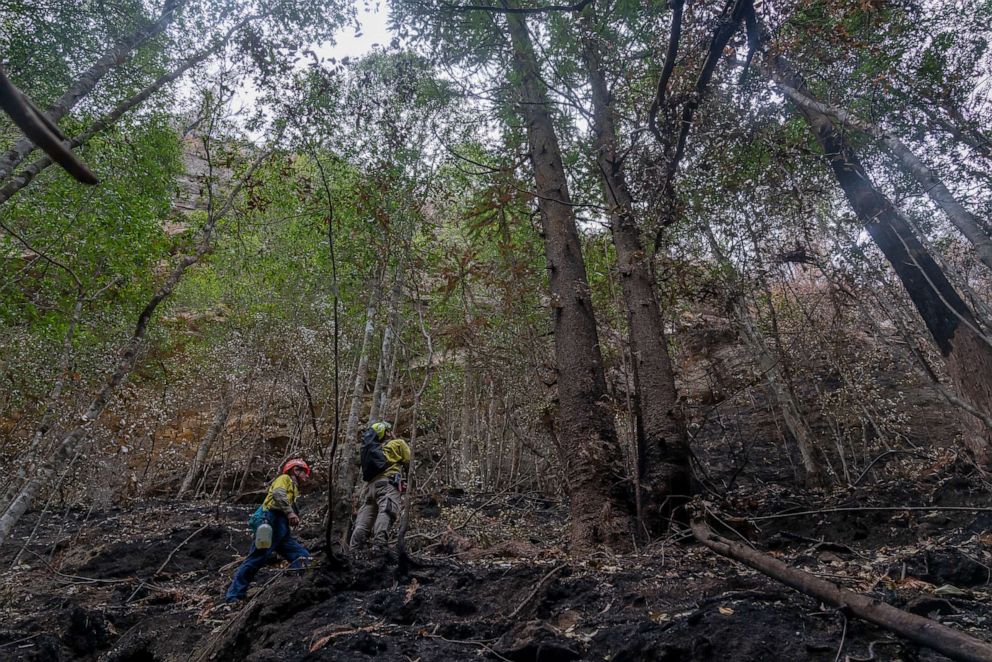 In just 24 hours, more than 10 communities in Queensland, Victoria and New South Wales recorded their best rainfall in years, according to the local network Nine News, citing the Bureau of Meteorology.
The rainfall wasn't all good news, though. Severe thunderstorms have caused power outages across New South Wales, according to Ausgrid, an electricity company.
This season's bushfires began about two months before the usual start date of December and are expected to continue for at least another few weeks, possibly months.