President Macron joins push to elevate French baguette to Unesco world treasure status
Goal is to protect the bread from the "increasing weight of big supermarkets."
January 15, 2018, 9:33 AM
PARIS— -- The baguette is one of France's most famous symbols alongside the Eiffel Tower.
So much so that many French bakers want the crusty, thin loaves to be protected as a world treasure by Unesco, the U.N. cultural organization. And they have gained the support of French President Emmanuel Macron, a likely boost for bakers in their campaign to join the list of Unesco Intangible Cultural Heritage.
"The baguette is envied in the entire world," Macron told French radio Europe 1 Friday. "I know our bakers; they saw that the Neapolitans managed to have pizza as part of world heritage, so they said, 'Why not the baguette?' And they're right."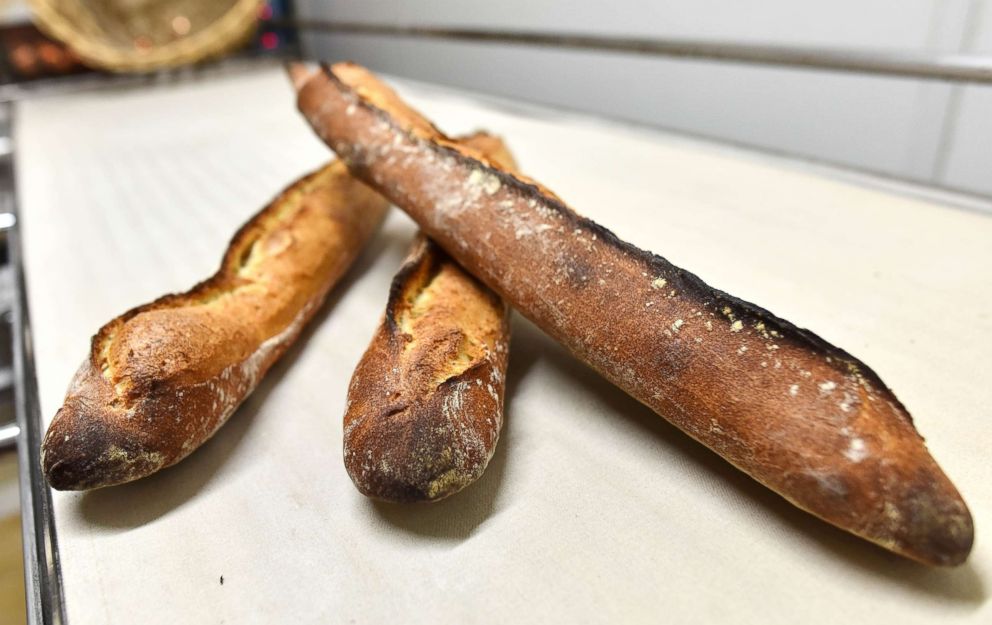 The art of the Neapolitan pizza maker joined the largely symbolic Unesco list last month.
The list "is composed of intangible heritage elements that concerned communities and States Parties consider require urgent measures to keep them alive," according to the Unesco website. "Inscriptions on this List help to mobilize international cooperation and assistance for stakeholders to undertake appropriate safeguarding measures."
Dominique Anract, the president of the French National Confederation of Baking and Pastry, told ABC News, "We need to reassert the value of the baguette all around the world. French people need to realize the symbolic importance of this product."
Anract said he hopes "the bid to the U.N. agency will help protect the quality of traditional baguette against the increasing weight of big supermarkets in the sale of the typically French bread. We need to react," he added.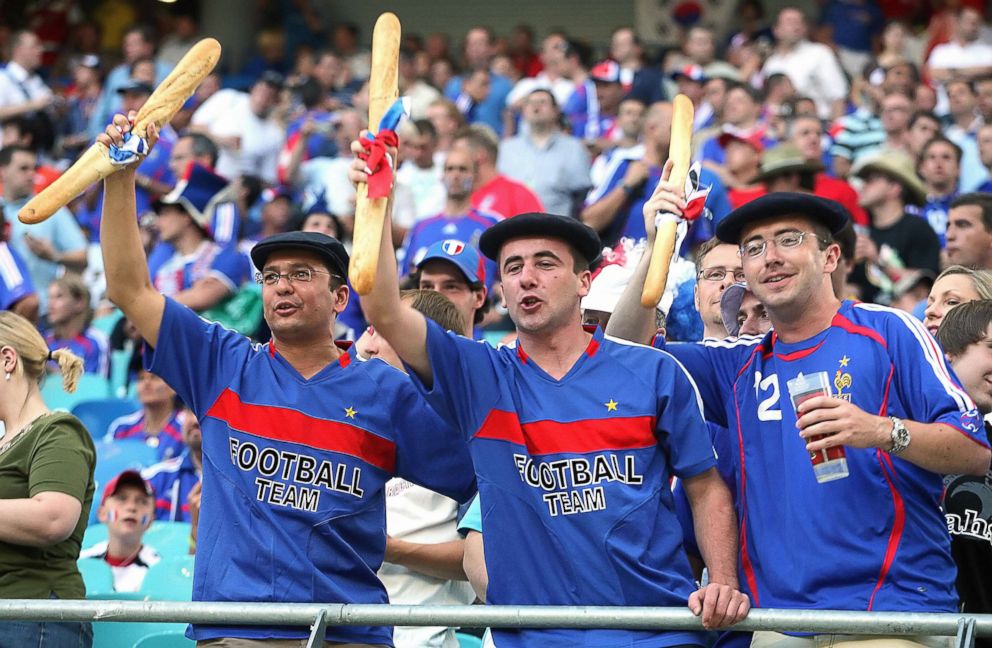 There are about 32,000 bakeries across France, down from 36,500 in 1990, according to the baking confederation.
The baguette is "the daily life of the French, in the morning, at midday and in the evening. It's not a matter of beliefs; everyone has it," Macron told Europe 1.
It will certainly take some time before the French baguette joins Belgium beer and Neapolitan pizza-making on the Unesco list of Intangible Cultural Heritage. Naples's launched its bid in 2009 before making the list in 2017, almost a decade later.
"It will be a long process," baking confederation president Anract conceded, "but this is a very important issue for bakers, French people and our country's reputation."