As Princess Eugenie prepares to marry, how much will the next royal wedding cost?
All but the security costs will be paid by the royal family.
LONDON -- Another royal wedding is coming our way.
Princess Eugenie, who is Queen Elizabeth's granddaughter, is set to marry longtime boyfriend and British socialite Jack Brooksbank on Oct. 12 at St. George's Chapel, the same church Prince Harry and Meghan Markle married in earlier this year.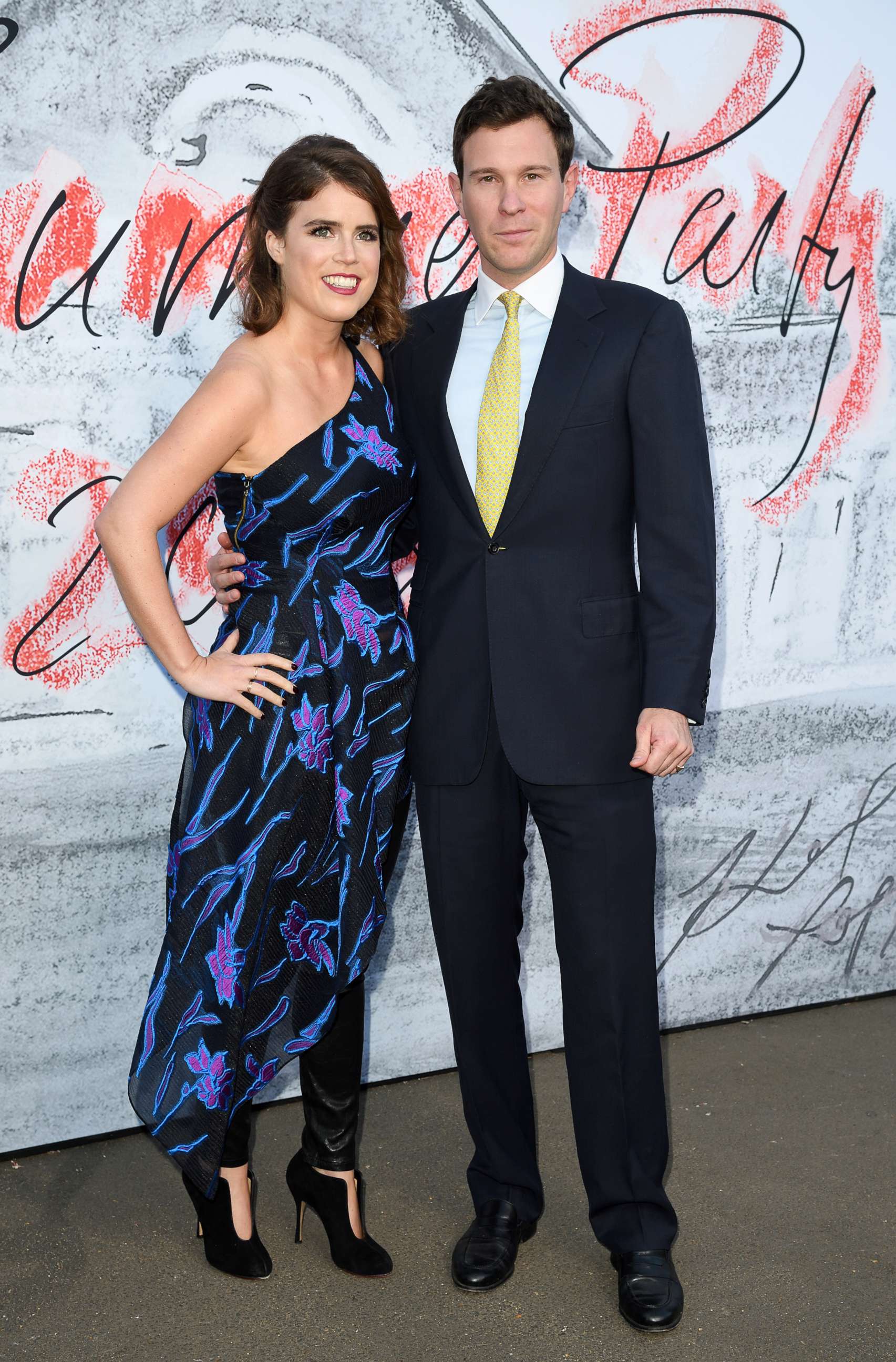 And while the wedding has caused much excitement to many royal enthusiasts, others are less pleased with the event.
Most of the wedding is expected to be paid for by the royal family, but security costs are being paid for with taxpayers' money. The bill is expected to reach $2.5 million, The Mirror reported this summer.
The royal family has declined ABC News requests to detail the specific costs of a royal wedding.
Last week, Republic, a self-described pressure group that campaigns for the abolition of the monarchy according to their website, started an online petition for the royal family to fully cover the cost of Princess Eugenie's wedding.
"We noticed this is something the general public has a problem with already," Dani Beckett, vice chair of Republic, told ABC News.
"It's been amazing to see the response," said Beckett of the petition, which has gathered more than 32,000 signatures.
Princess Eugenie, daughter of the Duke of York, Prince Andrew and ninth in line to the throne, currently carries out no royal duties. She has chosen to have a short ride in a carriage following the wedding ceremony, the royal family said in a statement.
Critics argue that such move, at times of heightened security risks in England, is irresponsible.
"In these times of heightened security risks it is irresponsible for a minor member of the royal family to have a high-profile, very public wedding," Emma Dent Coad, Member of Parliament for Kensington in the U.K., told The Mirror.
But others argue that the wedding, like other royal events, is good for the British economy.
"What is important to bear in mind is the huge tourism impact and the benefits over these events on the United Kingdom," Hamish Shephard, wedding expert and founder of Bridebook, a leading U.K. wedding planning app, told ABC News.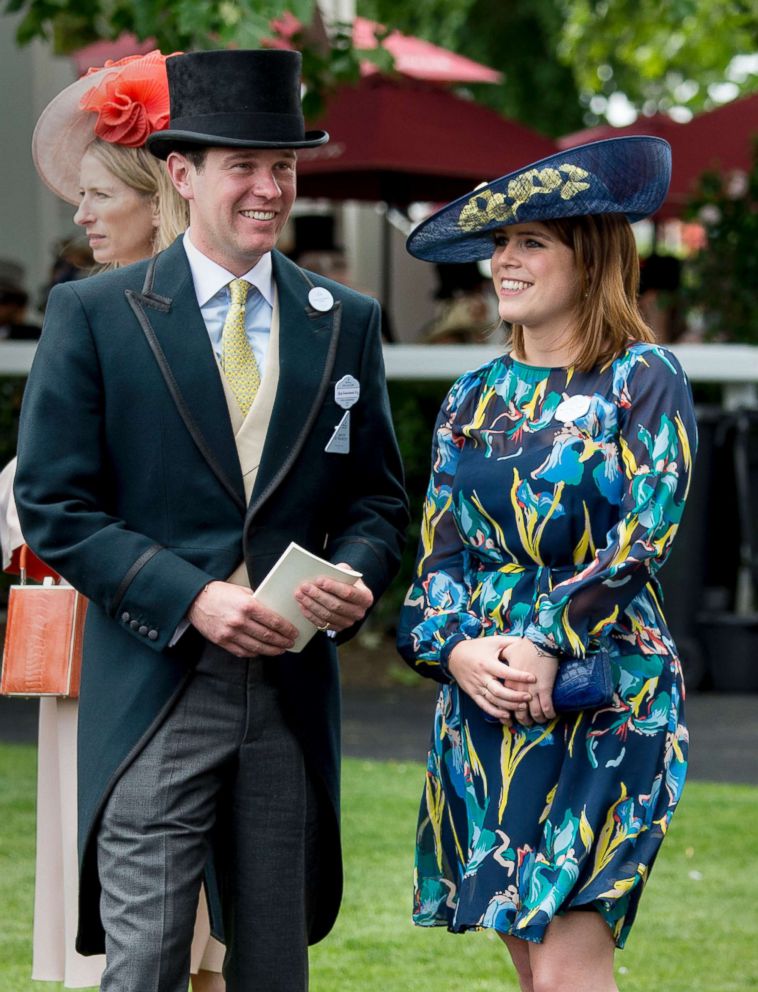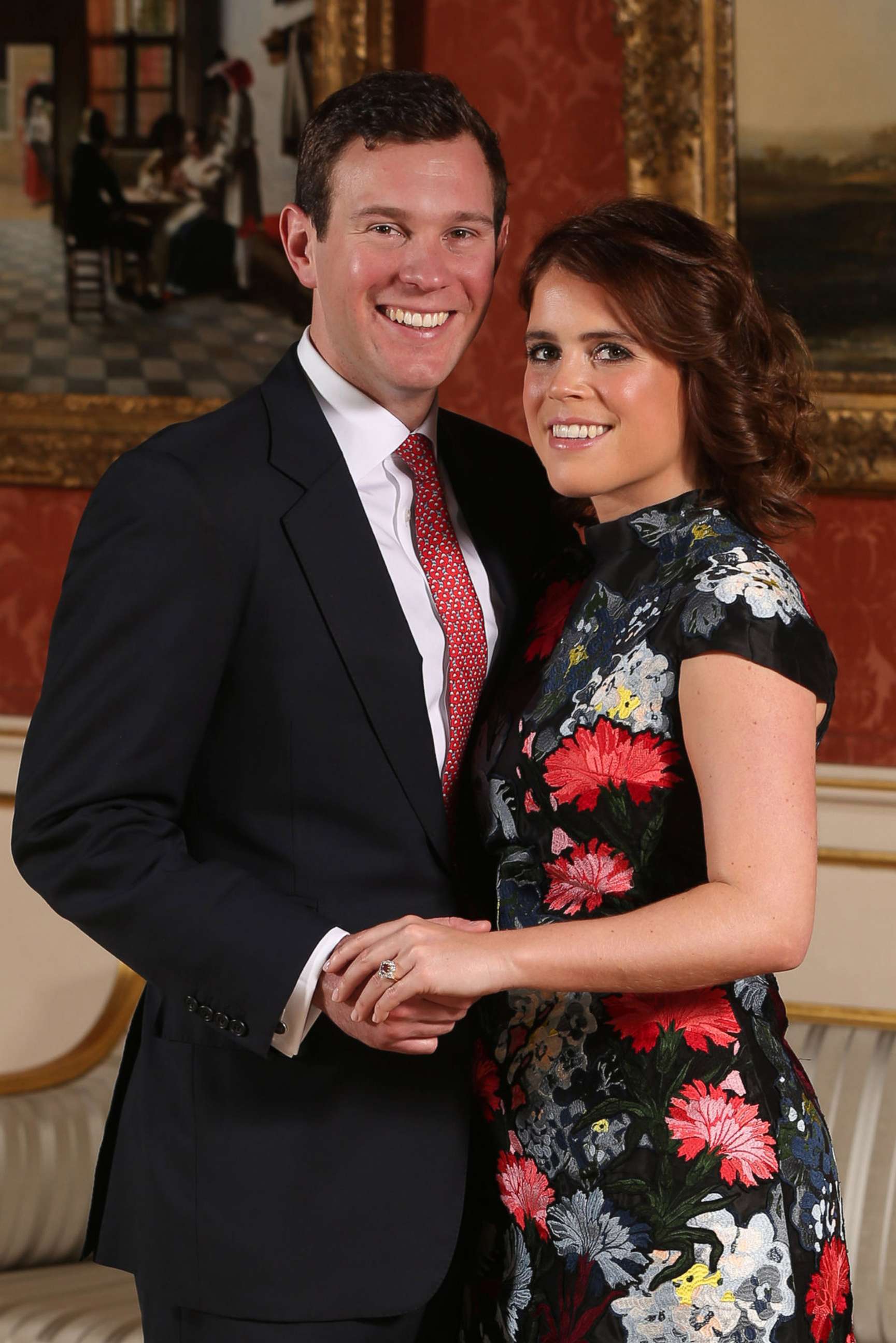 Brand Finance, a London-based strategy consultancy film, estimated that Meghan and Harry's wedding would bring in over £1 billion to the British economy. Back in 2011, The Guardian reported that Kate and William's wedding provided U.K. tourism with a $2.6 billion boost.
But there are other elements to Eugenie and Jack's wedding that will make the event a costly affair.
Reviewing more than 170,000 weddings on their wedding planning tools and budget calculator, more than 70,000 wedding industry suppliers -- including vendors who have previously done royal weddings -- Shephard and his team estimated Eugenie and Jack's wedding cost.
The Venue - $110,000 - $389,000
Eugenie and Jack are set to marry at St. George's Chapel in Windsor, the same venue where Meghan and Harry married last May.
The couple won't have to pay for the wedding venue, but arrangements are likely to be made for a marquee to keep guests warm in case of cold weather. A regular luxury marquee could cost $110,000. However, a glass marquee, like the one Pippa Middleton used for her wedding, could come out to about $389,000, according to Shepard.
Catering - $196,000
An average couple in the United Kingdom invites 100 to 120 guests to their wedding. However, Eugenie and Jack have invited 350 of their close family and friends and 1,200 member of the public to the affair, according to Shepard.
The Dress - $300,000
Princess Eugenie, an environmental activist, is expected to choose a designer who shares her passion for environmental consciousness. Stella McCartney is predicted to design Eugenie's dress, with her gowns running for close to $300,000, according to Shepard.
Drinks - $110,000
Jack Brooksbank is the U.K. ambassador for George Clooney's tequila brand, Casamigos, and a wine merchant himself. Princess Eugenie and her sister are also known for their active social lives. The alcohol costs for the large number of guests is expected to be close to $110,000, according to Shepard.
Stationery - $38,000
The big price tag for the invitations -- which feature a quote from Nelson Mandela -- comes courtesy of the gold ink that was used to print the family's badge.
Music and Entertainment - $32,000 - $71,000
Among the guests for the big day are musicians Ed Sheeran, Ellie Goulding, James Blunt, Robbie Williams and more. It is possible that the couple's famous musician friends might perform a song or two, but the choir, DJs and live bands for the wedding will still come at a price, anywhere between $32,000 - $71,000, according to Shepard.
Other costs - $207,000
Eugenie and Jack's wedding is expected to be an affair to be remembered. Additional costs for their wedding include photography and video, florists, cake, wedding rings, bridesmaid outfits, church fees, grooms wear, hair and makeup, wedding favors and toilets -- a total of up to $207,000, according to Shepard.
At the end, all these details, which are to be paid by the royal family, add up to at least $996,000.
The biggest price tag for the wedding remains the security personnel for the big day, costing close to $2.5 million, to be paid with taxpayers' money.
Still, some argue that the bill, while significant, is an investment for Britain.
"The cost of 2 million pounds [$2.5 million] on security might sound like a lot of money, but to the British economy, it's an incredible return on investment," Shephard told ABC News.
"Tourists [come], not only over that weekend, but for years to come to see what Britain does, these huge regal occasions that maybe no one else in the world does better and something that's truly part of the British identity," said Shephard.
The royal family has not released new details of the wedding, although more information is expected to be given to the press soon as the big day approaches, a spokesperson told ABC News.