— -- Evacuation orders are now in effect for four Alberta communities as a wildfire rages out of control, a representative with the Alberta Wildfire Prevention and Enforcement told ABC News today.
Some 88,000 residents have fled their homes as the fire gains ground, now covering over 200,000 acres — about 10 times the size of Manhattan — senior manager Chad Morrison said. More than 350 firefighters are on the scene, accompanied by 16 air tankers and 10 helicopters. A thousand more firefighters are on standby, as officials monitor the situation, described as unpredictable.
"The fire behavior is so extreme and conditions are so volatile, we want to make sure we are bringing in resources when it's safe to do so," Morrison said.
The burgeoning blaze has reportedly created its own weather system, including lighting. Fire crews must also contend with wind gusting up to 40 mph.
"Firefighters' being able to work safely is a challenge," Morrison said, adding that the main priority right now is human safety, then the protection of homes and critical infrastructure.
Fears are also mounting that the fire could reach nearby oil sands, prompting oil prices to surge today.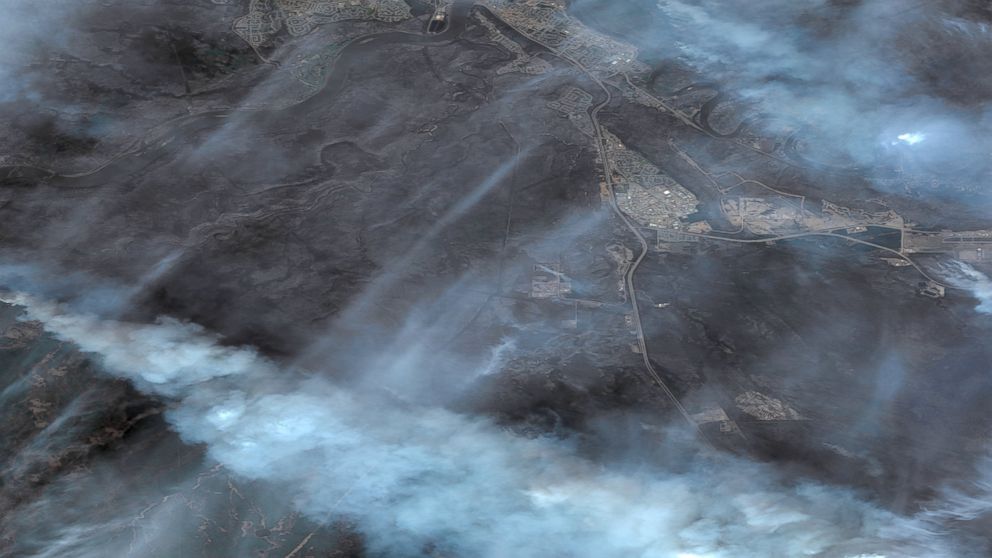 "We don't believe that [the oilfields] are threatened at this time, but of course that's a concern," Morrison said.
The wildfire is expected to continue on its path for the next three days. Morrison said he is hoping much-needed rain will put it out or at least slow it down. Firefighters, however, are beginning to make progress, he said.